'Counting On': Jinger Duggar and Jeremy Vuolo Just Posted Matching Staged Instagram Photos — and Fans Think It's 'Weird'
Jinger Duggar and Jeremy Vuolo's recent posts might be their most bizarre photos yet.
Jinger Duggar and Jeremy Vuolo star alongside the Duggar family on the TLC show Counting On. Despite their reality fame, the couple has taken on a new career path of starting a podcast — and their Instagram has changed a lot in the process. Now, the two are posting extremely similar photos at the exact same time — and some fans aren't buying it.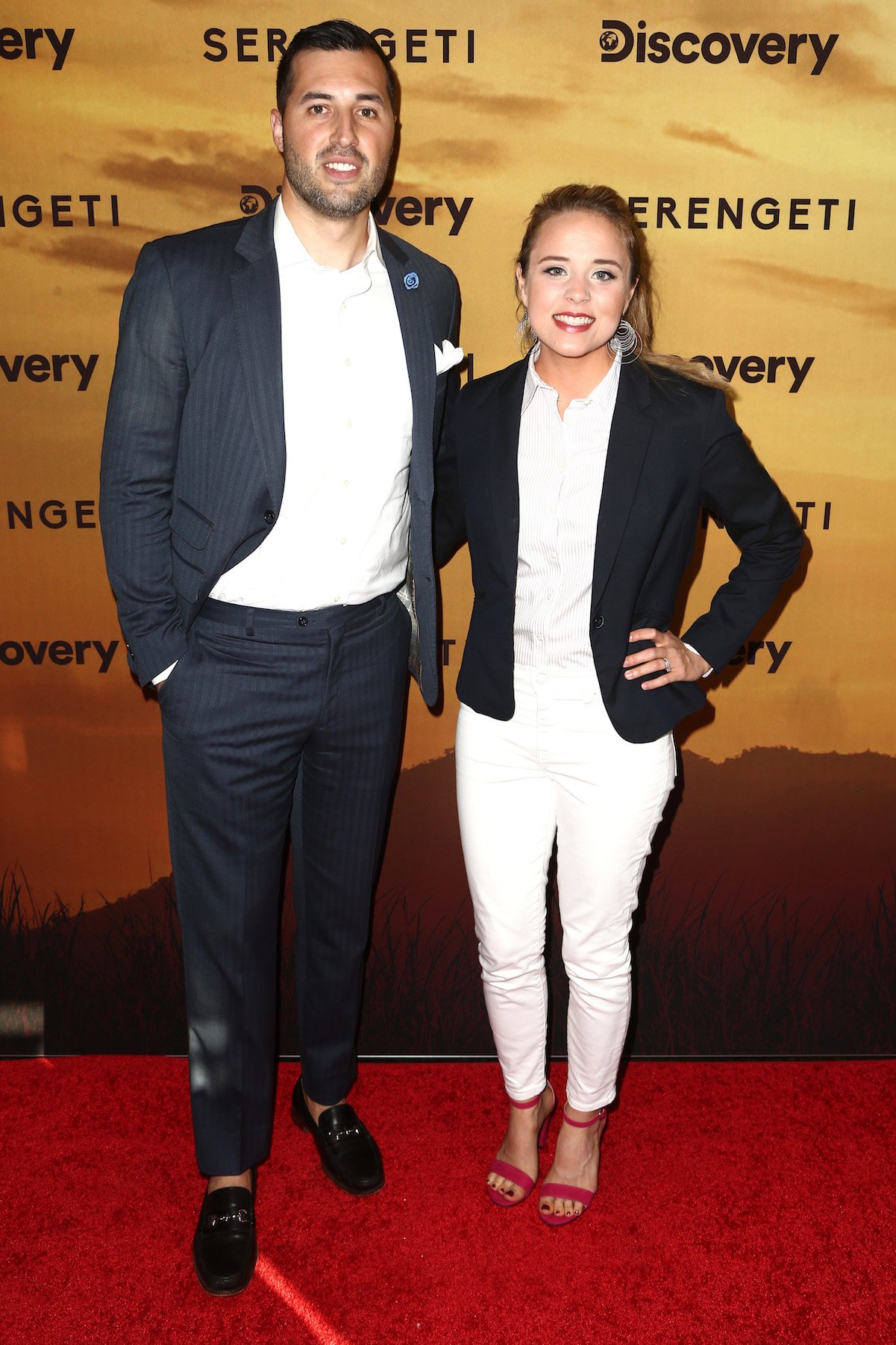 Jinger Duggar and Jeremy Vuolo have recently changed their image
When Duggar and Vuolo first wed, they started doing things differently than the rest of Duggar's family. The two moved to Texas, then California, and have consistently lived far away from the other family members. Plus, Duggar started breaking some family rules when she married Vuolo. She began wearing pants, cut and dyed her hair, and the two didn't rush into having kids.
Duggar's Instagram was once filled with fun-loving photos of the family exploring their new city of Los Angeles. Duggar took pictures with Felicity in front of buildings, posted photos diving into dishes at restaurants, and more. Despite being so religious, religion was almost nowhere on Duggar's social media. But recently, the couple's Instagrams have both become entirely filled with staged, high-quality photos reflecting their family and God. They've made a major shift in their content.
Some fans think the couple's recent posts were 'inauthentic'
Duggar and Vuolo's photos are very clearly staged photoshoots. Since lockdown started, the two have been posting images that mostly appear to have been taken on the same day. And it started getting to the point where some of the their biggest fans were suggesting the two looked "fake" in their photos.
Now, the same thing is continuing to happen, but it's become even more staged. On June 24, Duggar and Vuolo posted very similar photos to Instagram — at the same time. Duggar posted a photo of the couple's smiles with the caption, "I love his smile." At almost the same time, Vuolo posted a photo starting at Duggar with the caption, "I could stare at her eyes for hours." The two images and captions were oddly similar, and fans noticed.
"These posts feel extremely inauthentic," one user wrote. "This feels so staged and fake," someone else commented. "Ok! Pictures[s] are getting a little weird," another user added. To top it off, Duggar appears to have deleted some of the negative comments that received the most likes. The post previously had 109 comments, and at time of publishing, it had 99 — the previously most-liked comments, which were negative, were nowhere to be found.
Fans have said they miss Duggar's "old" content
Duggar and Vuolo recently started a podcast, Hope We Hold, which details their daily life and relationship, and how they involve God. It could explain the change to their content, but some fans aren't having it. Duggar's recent post prompted people to call out how much they miss what her Instagram used to be like.
"I miss your old Instagram content. These filtered, professional photos are unrelatabe," one user wrote. "What happened to the real pictures?" someone else added. Another person compared Duggar's Instagram to a "stock photo album." It's unclear if Duggar and Vuolo will take the hint from fans, but they seem to be on a kick with this new, professional content, so it might not change any time soon.