'Counting On': Jinger Duggar Wears Shorts in a Photo and Fans Freak Out
Counting On star Jinger Duggar has been changing the Duggar game ever since she married Jeremy Vuolo back in 2016. Duggar, who was raised with Michelle and Jim Bob's very strict rules, has found a new version of herself since moving out of her parents' house. And now, she's even showing off that she wears shorts — and fans are freaking out.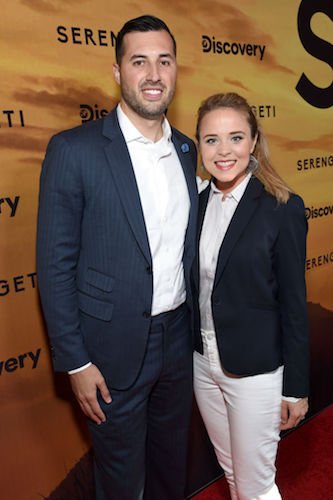 Jinger Duggar has become the most notable Duggar rebel
When Duggar and Vuolo first wed, people didn't expect that she would completely break away from most of her parents' rules. But as time went on, Duggar started to explore new outfits and hair styles, and she and Vuolo put off having kids. The two didn't announce a pregnancy for more than a year after they wed, which is very uncommon in the Duggar family.
Duggar and Vuolo settled down in Laredo, Texas, after they wed but have since moved to Los Angeles, and Duggar has grown even more comfortable in her own skin. Before the two moved to L.A., Duggar dyed her hair blonde. And after a while, she chopped most of it off and went for a shoulder-length cut — something she was never allowed to do as a child.
Duggar recently posted a photo in shorts, and fans had a lot to say
Duggar's Instagram has become a place for her to express herself. Though most of her photos involve her husband and daughter, she's also posted pictures exploring Los Angeles, trying new foods, and wearing cute outfits. On June 10, Duggar shocked fans by posting a photo in shorts. Shorts were always seen as a major "no" in the Duggar family; they exposed too much skin and were sinful, according to Duggar's parents. But now that she's on her own, she doesn't seem to care.
"[The Duggars] weren't even allowed to wear pants, and she's in shorts on Instagram now. I appreciate people finding their own way," one user wrote. "She is definitely rocking them!" someone else said. "SHORTS!!! Love it! You do you," a fan added. People were thrilled to see Duggar doing something so differently from the rest of her family.
Duggar had a discussion with her mom about changing up her style  
Though fans have expressed concern about how Duggar's parents reacted to her style shift, she actually once had a conversation with her mother about changing up her look. In season 10 of Counting On, Duggar wore pants on a hike with Vuolo, and she said she spoke with her mother about breaking the traditional fashion rules. Michelle replied that she was fine with her daughter having different convictions and that it didn't make her any less a woman of God.
Duggar might have been inspired to post the photo by her sister, Jill Duggar. Jill recently posted a video to Instagram showing off her shorts while spending the day outside with her husband. Now, only a few days later, Duggar is advertising her own shorts. The sisters are still close, and it's possible they encouraged each other to break out of their parents' shell.