'Counting On': Jinger Duggar's Siblings Visit Her in LA — But Fans Can't Get Over Jana's Outfit
Jinger Duggar has company — her siblings are paying her a visit out in California, and Jinger is taking them to do all of the best California things. While fans are happy to see the former Counting On stars all together, some were more distracted by Jana's outfit in Jinger's recent photo.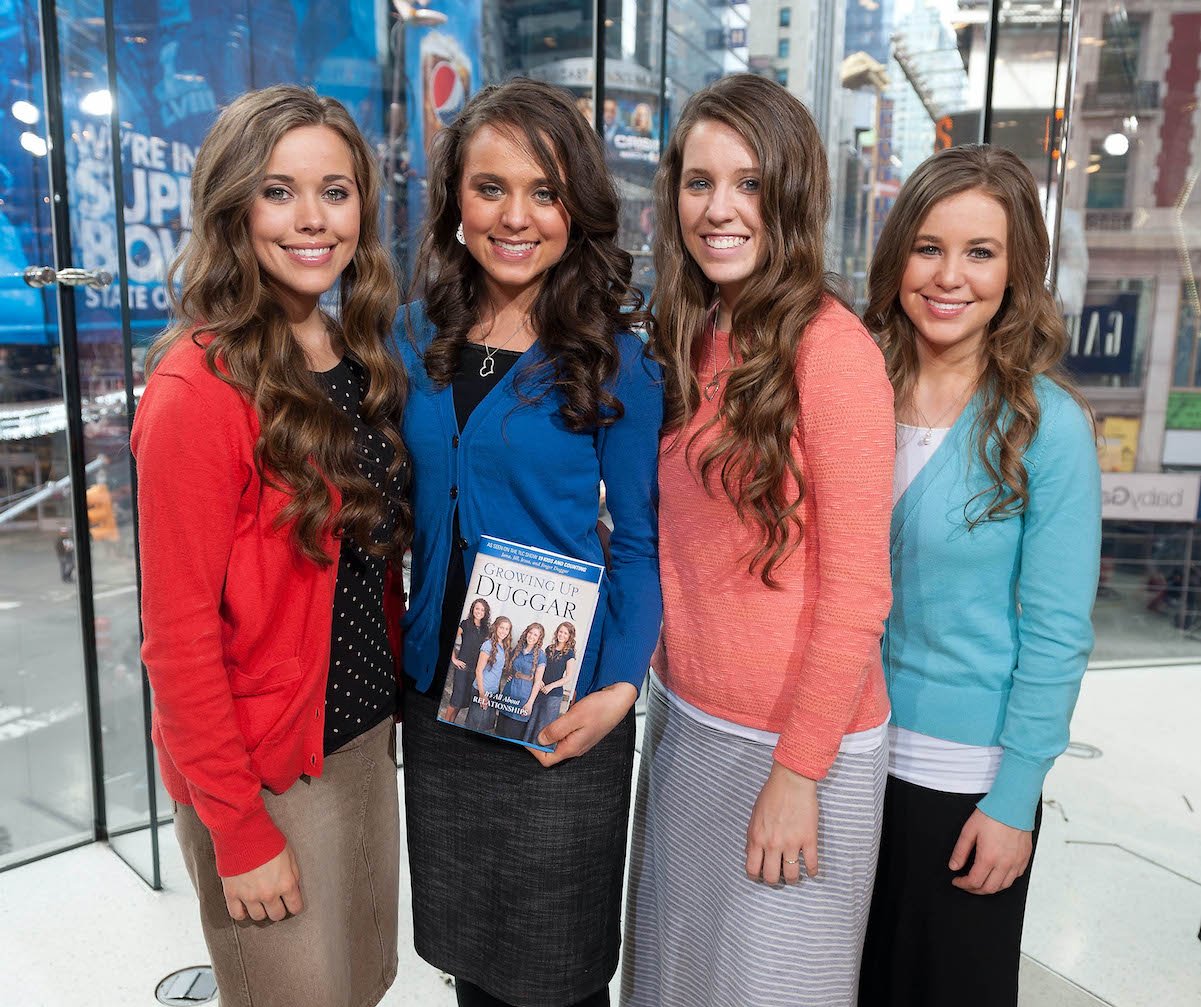 Jinger Duggar's siblings are paying her a visit in LA
Jinger Duggar moved to Los Angeles, California, more than two years ago with her husband, Jeremy Vuolo. Jeremy was pursuing a graduate degree at the Master's Seminary, which uprooted the couple from Laredo, Texas, where they had been living since they wed back in 2016.
Jinger and Jeremy welcomed their second daughter while living out in LA, but with the coronavirus (COVID-19) pandemic, Jinger and Jeremy haven't spent too much time with family. Now, though, Jinger's siblings have made their way to California to spend time with Jinger, Jeremy, and their two daughters. Based on social media photos, it appears that Jinger's two brothers, Jase and James, and her sister, Jana, are visiting her.
Interestingly, the visit comes after rumors that Jana is no longer courting her supposed partner, Stephen Wissman. However, it's important to note that there is no proof Jana and Stephen were ever courting.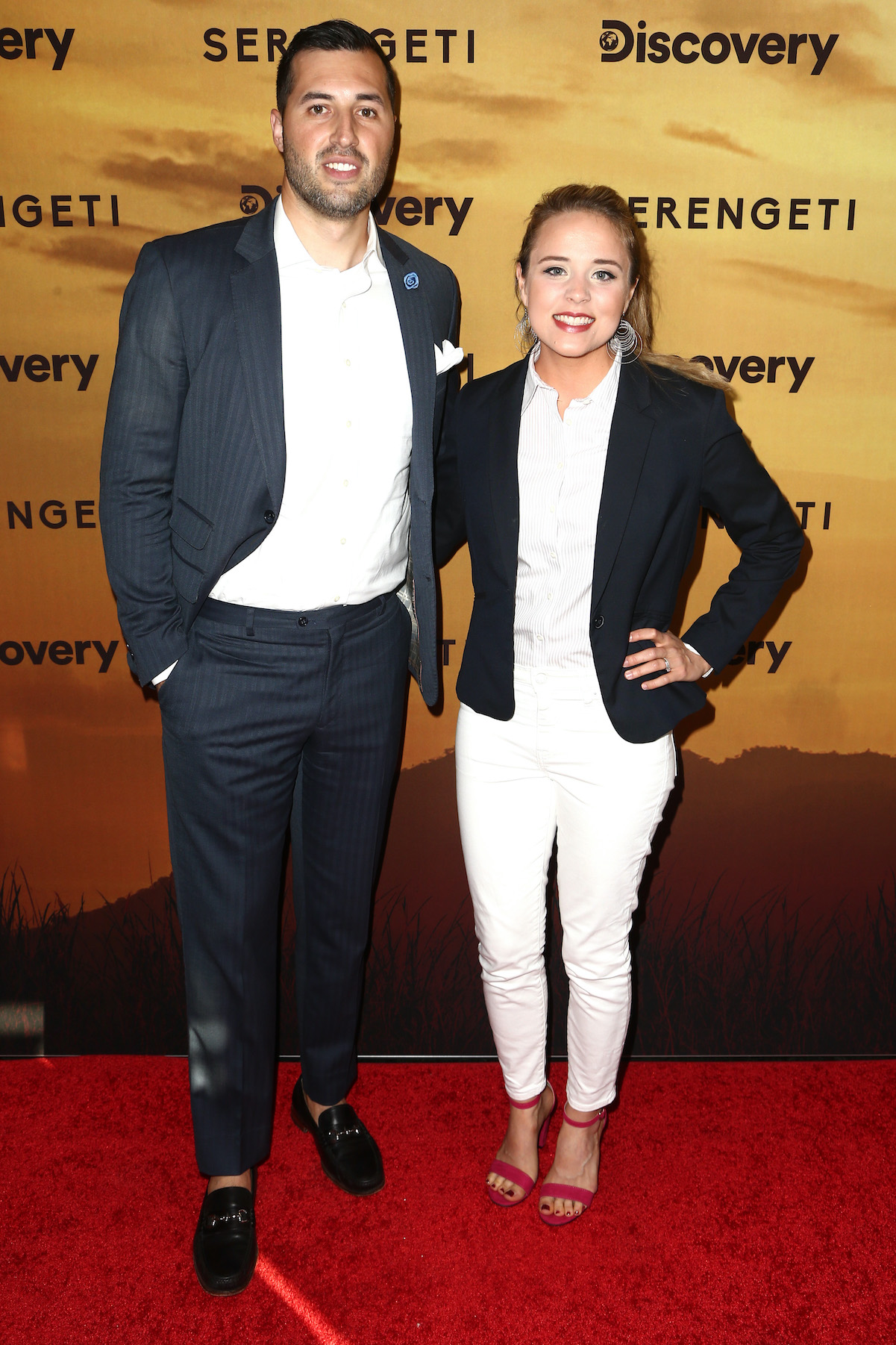 Fans were distracted by Jana Duggar's outfit in Jinger Duggar's recent photo
Though people were thrilled to see Jinger's family pay her a visit, it seems that another aspect of Jinger's Instagram post caught fans' attention: Jana Duggar's outfit. Jana was wearing pants, and while she has worn them before, fans seemed more surprised than ever to see her doing so out in California.
"Good to see them in pants and having fun! Enjoy life!!" one user wrote, referring to Jinger and Jana.
"Jana in pants?? Are we in an apocalypse? Omg this is amazing," another user wrote.
"Jana?? In pants?? I love," someone else added.
Still, others didn't love that fans were focusing so much on what Jana was wearing. Some thought others needed to "get over" the Duggar daughters' wardrobes.
"I don't understand everyone's obsession about what you guys wear," one user commented.
"Omg people get over the wardrobe she's been doing it since she's grown," another fan wrote.
The Duggar daughters have outgrown some of their parents' rules
Growing up, the Duggar daughters were not allowed to wear pants, which explains why it is such a big deal to see Jana and Jinger dressing the way they do. However, Jinger abandoned her skirts-only rule years ago, not long after marrying Jeremy Vuolo. Jana, on the other hand, waited a bit longer to make the transition. Now, Jana and Jessa both wear pants, having waited until after Jinger and Jill Duggar broke the mold.
As the Duggar daughters have grown older, they have abandoned some of their parents' rules. In addition to wearing pants, several of them have ditched their long hair. Plus, Jill has a nose ring, and Jinger even wears shorts. Jana and Jessa have remained a bit more traditional, which might explain why people are more surprised to see Jana in pants.