'Counting On': Josh Duggar's Alleged Hookup, Danica Dillon, Believes Anna Duggar Stays with Josh Out of Obligation
Ashley Johnston, who claims to have hooked up with Josh Duggar in a paid encounter, recently stated she believes Anna Duggar stays because she doesn't think she has another option.
Duggar family critics have long wondered why Anna Duggar has remained in her troubled marriage. Anna, who married Josh Duggar in 2008, has weathered multiple scandals with her husband. First, she dealt with a media firestorm after reports surfaced detailing Josh's molestation of his siblings. Those incidents occurred when Josh was a teen. Then she was forced to deal with a cheating scandal while pregnant with her fourth child. Five years removed from the scandal, it looks like Josh may be wrapped up in more trouble. With a federal investigation looming, one of Josh's reported paid hookups has come forward again. Ashley Johnston, who went by the stage name Danica Dillon in 2015, recounted her terrifying encounters with Duggar to a reporter from The U.S. Sun, and she has some theories about why Anna continues to stand by her husband.
Ashley Johnston maintains that her story about Josh Duggar is 100% true
Johnston accused Josh of misbehaving toward her during a paid sexual encounter. Johnston maintains that Josh spat at her, choked her, and forced her to perform specific acts during the ordeal. In 2016, she brought a lawsuit against the father of six, alleging that the encounter had left her with physical and emotional trauma. Court documents also reported that she was suffering from PTSD-like symptoms after the incident, according to Radar Online.
The lawsuit was settled out of court, and the details remain confidential. Johnston has allegedly been barred from discussing further details of her encounter. That seems to be par for the course with the Duggar family. Several people have, reportedly, been banned from speaking about the famous family and the secrets that their Arkansas Compound holds.
Ashley Johnston thinks Anna Duggar stays with Josh Duggar out of a sense of obligation
Johnston hasn't kept up with the Duggar family since her lawsuit was settled in 2016, but she admits she worries about Josh's wife, Anna. Johnston, now the mother of four children, told the U.S. Sun that she thinks that Anna stayed with Josh because she didn't think she had any other options. She went on to say that she understands that leaving would be a scary prospect, especially with the number of children she had at the time. Since then, Anna and Josh have added two more children to their growing family, and family critics expect more to come.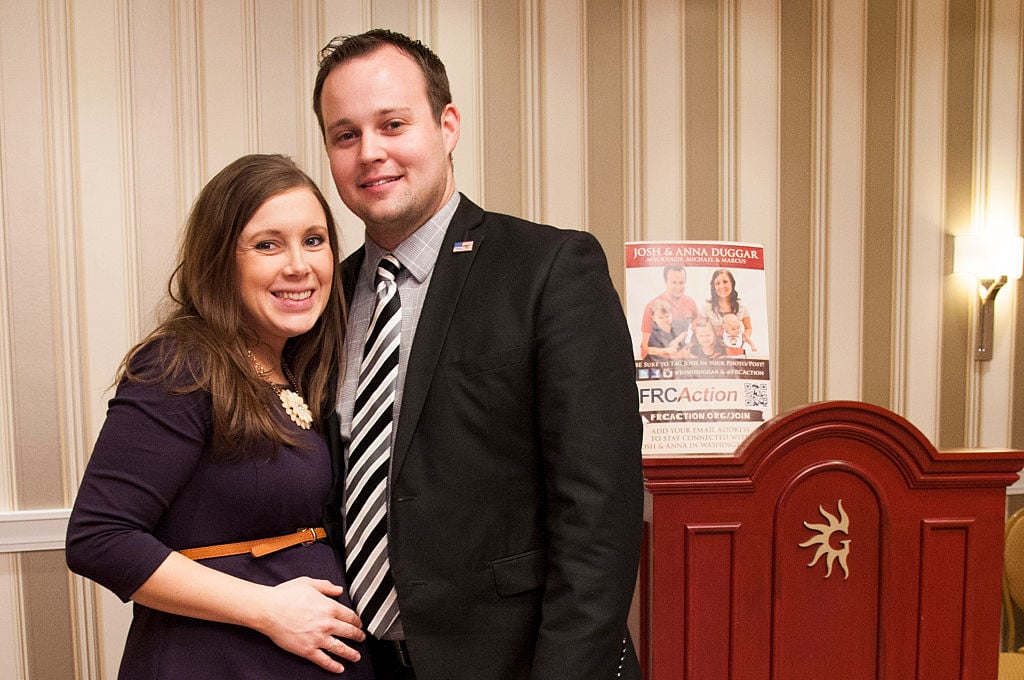 RELATED: 'Counting On': Is This the Real Reason Jim Bob and Michelle Duggar Have Blacklisted Derick Dillard?
Johnston isn't the only person who thinks that. Family critics have often wondered if Jim Bob and Michelle Duggar threatened Anna into staying with her troubled husband. Anna has never spoken negatively about the patriarch and matriarch in the family. Still, Derick Dillard, who married Jill Duggar in 2014, has painted a dark picture of Jim Bob and his controlling nature. It wouldn't be hard to believe that Jim Bob and Michelle purposefully swayed Anna's decision to keep up the family's appearance.
Anna Duggar's own siblings have begged her to leave her troubled husband
Johnston may not have aired her current opinion on the state of Josh and Anna's marriage, but it's pretty evident that she, like many other people, thinks Anna should leave her troubled husband behind. Some of Anna's siblings have largely suggested she needed to cut ties.
Back in 2015, when the initial scandals broke, Anna's brother, Daniel Keller, took to the internet to plead to his sister to walk away from her marriage. Not only did he comment on one of Jessa Duggar's Facebook posts, but he spoke out on several blogs in the months following the cheating scandal. Keller stated that he had personally offered to take on Anna and her children until she got on her feet. Keller, who is divorced, is no longer connected to the ultra-conservative Christian ministry that the Duggar family belongs to. The Keller kids, like the Duggars, were raised in the IBLP.