'Counting On': Joy-Anna Duggar Gets Personal About How She Fell for Austin Forsyth
Counting On fans know all about the Duggar family's strange obsession with sex. The Duggars prefer to save their first kiss — and nearly all other physical contact with the opposite sex — until their wedding day.
But when something is off-limits, that can often create a desire for the exact thing you are trying to avoid. This seems to be what happened to Joy-Anna Duggar before she married Austin Forsyth. And she just gave fans some personal details.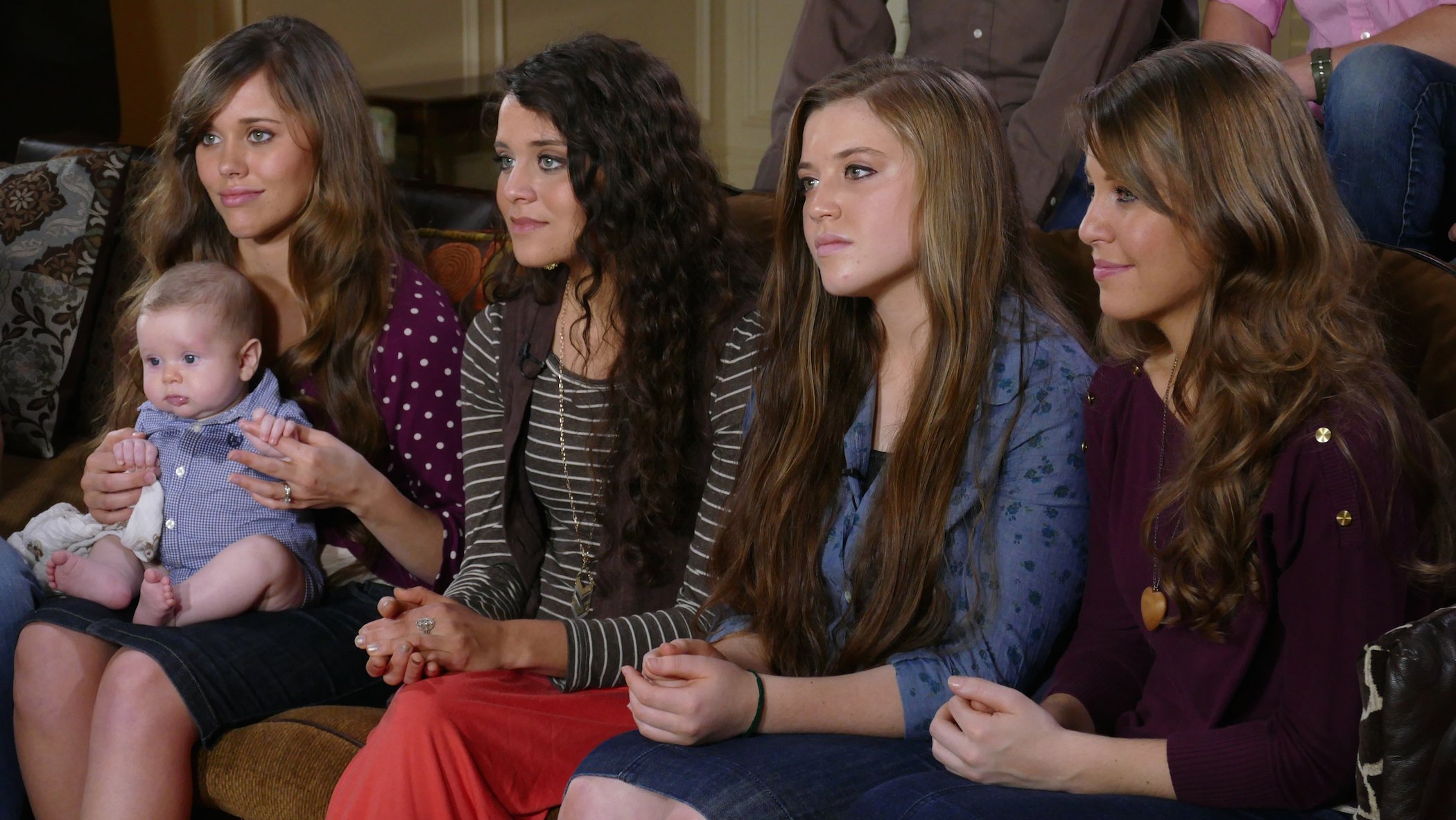 The 'Counting On' stars have extremely sheltered upbringings
Over the past two decades, Jim Bob and Michelle Duggar have built a conservative family brand that has made them millions. Through their reality TV shows, books, and public appearances, the Duggars have shared their fundamentalist Christian beliefs and family values.
At the same time, the couple sheltered their 19 children from secular influences. As the kids have gotten older, this lack of awareness and education about sex and relationships has produced some painfully awkward moments and comments. Especially when they talk about sex publicly, which happens more often than you might think.
Jim Bob's strict courting rules also have his kids practically running down the aisle as soon as possible because they want to enjoy physical contact like most humans do. Jill Duggar's husband, Derick Dillard, has even publicly stated that the Duggar kids get married so young because they want to have sex.
Jim Bob might have good intentions. But his strict rules are leading to most of his children marrying the first person they meet.
Joy-Anna Duggar tells the story of how she fell in love with Austin Forsyth
Having a sheltered childhood can cause you to miss out on social norms and practices, and leave you ignorant about how the world works. This became clear to some Counting On fans after Joy-Anna answered fan questions in her latest YouTube video.
The mom-of-two stirred up some controversy after she answered a question about "when and how" she knew Austin was "more than an everyday crush." Joy appeared to be completely truthful with her answer.
RELATED: 'Counting On' Fans Slam Joy-Anna Duggar's Husband Austin Forsyth Over His Latest 'Childish' Decision
"The moment that I knew that Austin was more than an everyday crush was — he was 17, I was 13, almost 14," Joy said. "And this is not 'I knew he was the one,' but this was more than liking him; he was cute."
Then, the 23-year-old proceeded to give a play-by-play of the night she fell in love with her future husband.
The 'Counting On' star fell in love with Austin Forsyth after a request from Jim Bob Duggar
Joy told her fans that Austin was at the Duggar family home one night playing volleyball, which was a "normal" thing. She also said Jim Bob has the habit of asking people to randomly share their testimony of how they got saved.
"He had Austin share that night, and he shared his testimony of his hard teen years and that he really wanted to serve the Lord," Joy revealed. "And I was like 'Wow! You don't see that in guys ever.' And ever since then, I had a huge crush on him and really admired him."
The Counting On star said things "just continued from there." Now, 10 years later they are happily married with two kids.
Joy-Anna married Austin in May 2017 and they welcomed their first child, Gideon, exactly nine months later. After experiencing a miscarriage in 2019, Joy and Austin welcomed No 2 in August 2020. They had a daughter who they named Evelyn.
Counting On is currently on hiatus.