'Counting On': Justin Duggar Announces He Is Engaged to Claire Spivey 1 Day After Turning 18
Well, we can't say we didn't see this coming. Counting On star Justin Duggar turned 18 on November 15. The next day he announced that he is engaged to his girlfriend, Claire Spivey. The duo announced their courtship just two months ago, and now they are headed down the aisle.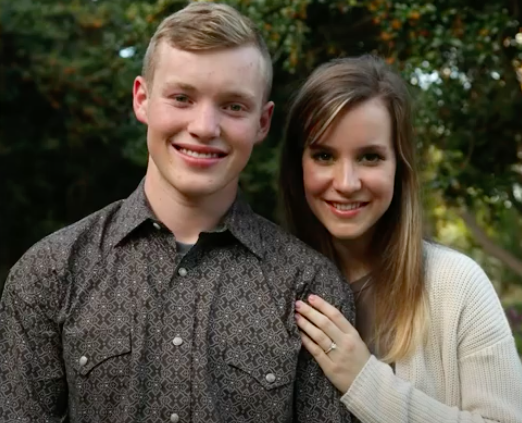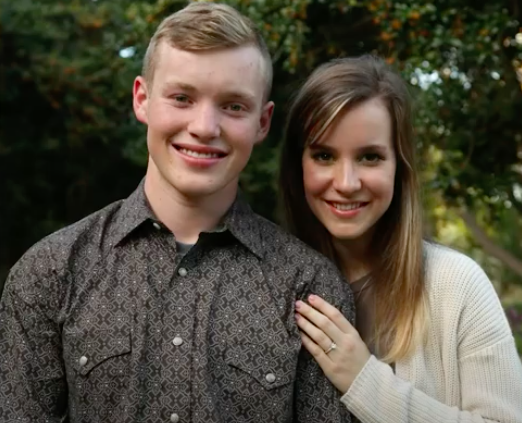 The 'Counting On' star proposed in Texas
According to US Weekly, Justin was celebrating his birthday in Texas with Claire when he popped the question. The couple shared
"There is nothing comparable to finding the one you are meant to spend your life with," the couple said in a statement. "We know we have found that in each other. We cannot wait to be married and are looking forward to a life together of faith in Christ, love for one another, and happiness!"
The couple posted a pic on Justin's new Instagram page that gave fans a peek at Claire's diamond engagement ring. In the caption, the 18-year-old wrote that he and Claire were "so excited" to announce their engagement.
Justin added that he will never forget the look on Claire's face when he slid the ring on her finger. He wrapped up the caption by letting fans know that both he and Claire look forward to the day they get to begin their lives together.
The Duggar family responds to Justin and Claire's engagement
Justin already has 40K followers on his Instagram, which he just started this past summer. His big sister Jill was quick to comment on his engagement post.
"Congrats bro! Being married to your best friend is the best!!!" Jill wrote.
As Counting On fans know, Jill is married to Derick Dillard and the couple has two sons. She left her family's reality show three years ago and has distanced herself from her parents, Jim Bob and Michelle.
Justin's parents also shared his engagement announcement on the official Duggar family Instagram page. In the caption, they wrote, "Congratulations on your engagement, Justin and Claire!! We love you both and are so excited to celebrate your happiness with you!"
In their post, Jim Bob and Michelle also included a close-up pic of Claire's engagement ring.
When they announced their courtship in September, Justin and Claire revealed that their parents have known each other longer than they've been alive. Claire dished that they first connected last year, back when he was just 16 and she was only 17.
Will Justin and Claire be the newest stars of 'Counting On'?
With Counting On focusing mostly on the adult married children of Jim Bob and Michelle, Justin hasn't appeared much on the TLC reality show in recent years. But, it looks like that will change now that he's engaged to Claire.
The first hint that the couple is joining the full-time cast is that the most recent Counting On season finale featured Justin's courtship announcement. Less than a month later, Justin and Claire posted a video on his Instagram account.
"We wanted to thank you followers for your support in our relationship," Justin tells the camera. "And we're excited about what God's done in this last year."
"We look forward to sharing more of our story with you very soon," Claire adds.
The clip ends with the couple looking at each other and smiling before telling their fans, "thanks."
The couple has not yet revealed their wedding date. If Justin follows in his sibling's footsteps, he and Claire will be married within a matter of months. Fans will expect a baby announcement not long after.
Episodes of Counting On are available on Hulu.