'Counting On': Michelle and Jim Bob Duggar Will Soon Have More Grandkids Than They Do Kids
The Duggar family is growing. These days, it seems that hardly a month goes by without a Duggar announcing a pregnancy. That's hardly surprising, given that Jim Bob and Michelle Duggar have 19 kids and many of those children have started to have kids of their own. Soon, they'll have more grandchildren than they do kids.
Jim Bob and Michelle Duggar have 18 grandkids
RELATED: 'Counting On': Anna Duggar Just Took a Dig at Jim Bob and Michelle — In the Most Duggar Way Possible
Jim Bob and Michelle Duggar welcomed their first grandchild back in October 2009. That's when their oldest son Josh Duggar and his wife Anna Duggar had their first child, a daughter named Mackynzie. Since then, Josh and Anna have had five more children: Michael, Marcus, Meredith, Mason, and Maryella.
Jill Duggar and her husband Derick Dillard were the next to have kids. Their son Israel was born in 2015. Samuel arrived in 2017.
Jill's younger sister Jessa and her husband Ben Seewald also had their first child, Spurgeon, in 2015. They had Henry in 2017 and daughter Ivy Jane in 2019.
In 2018, Joy-Anna Duggar and Austin Forsyth welcomed son Gideon. Their second child, a daughter named Evelyn Mae, was born in August 2020.
Joe and Kendra Duggar's first baby, a boy named Garrett, was also born in 2018. Their daughter Addison was born in 2019.
Jinger Duggar and Jeremy Vuolo had a daughter named Felicity in 2018.
Josiah and Lauren Duggar had a daughter named Bella in 2019. John David and Abbie Duggar had a daughter named Grace in early 2020.
Add it all up and you have 18 Duggar grandkids.
Two Duggar women are currently pregnant — that we know of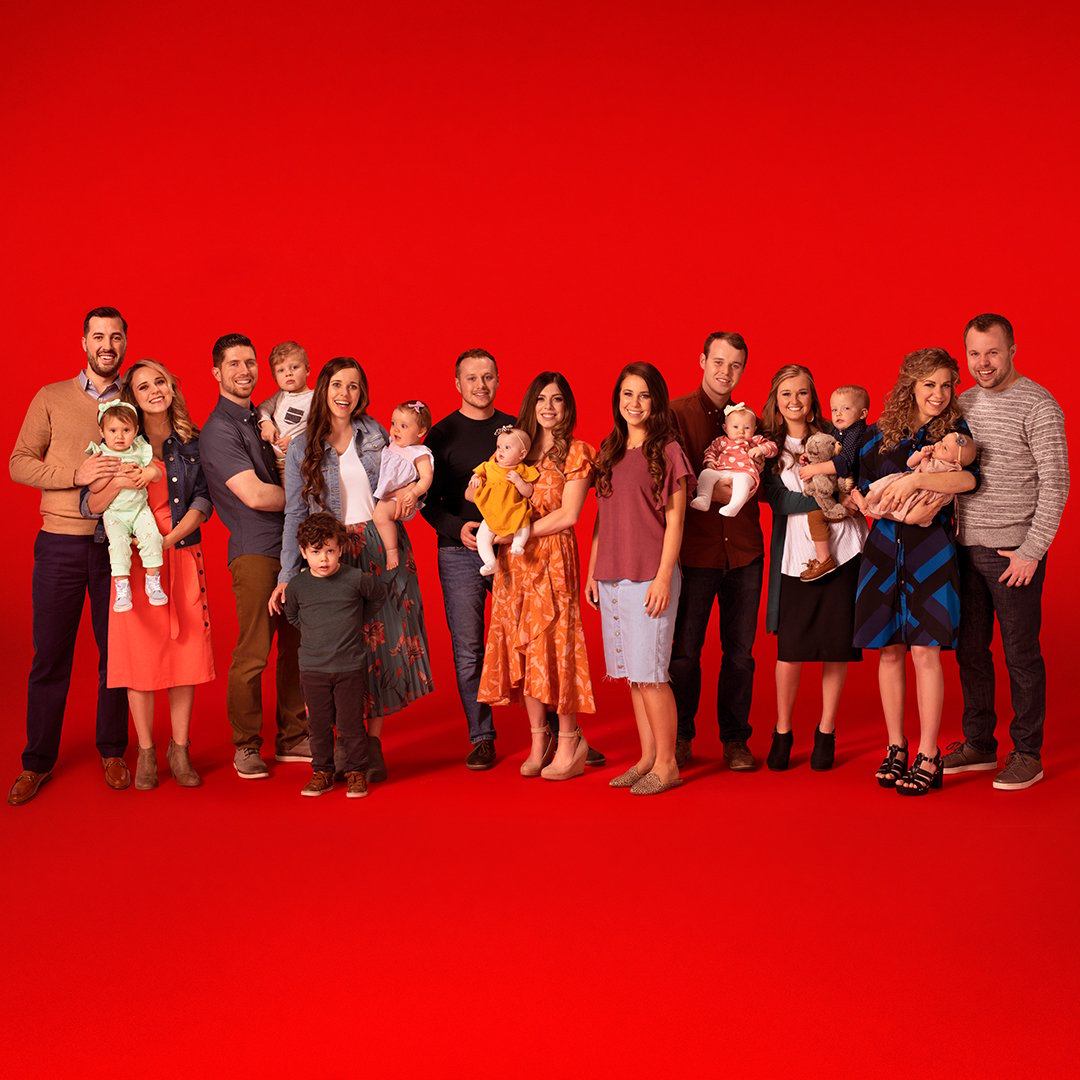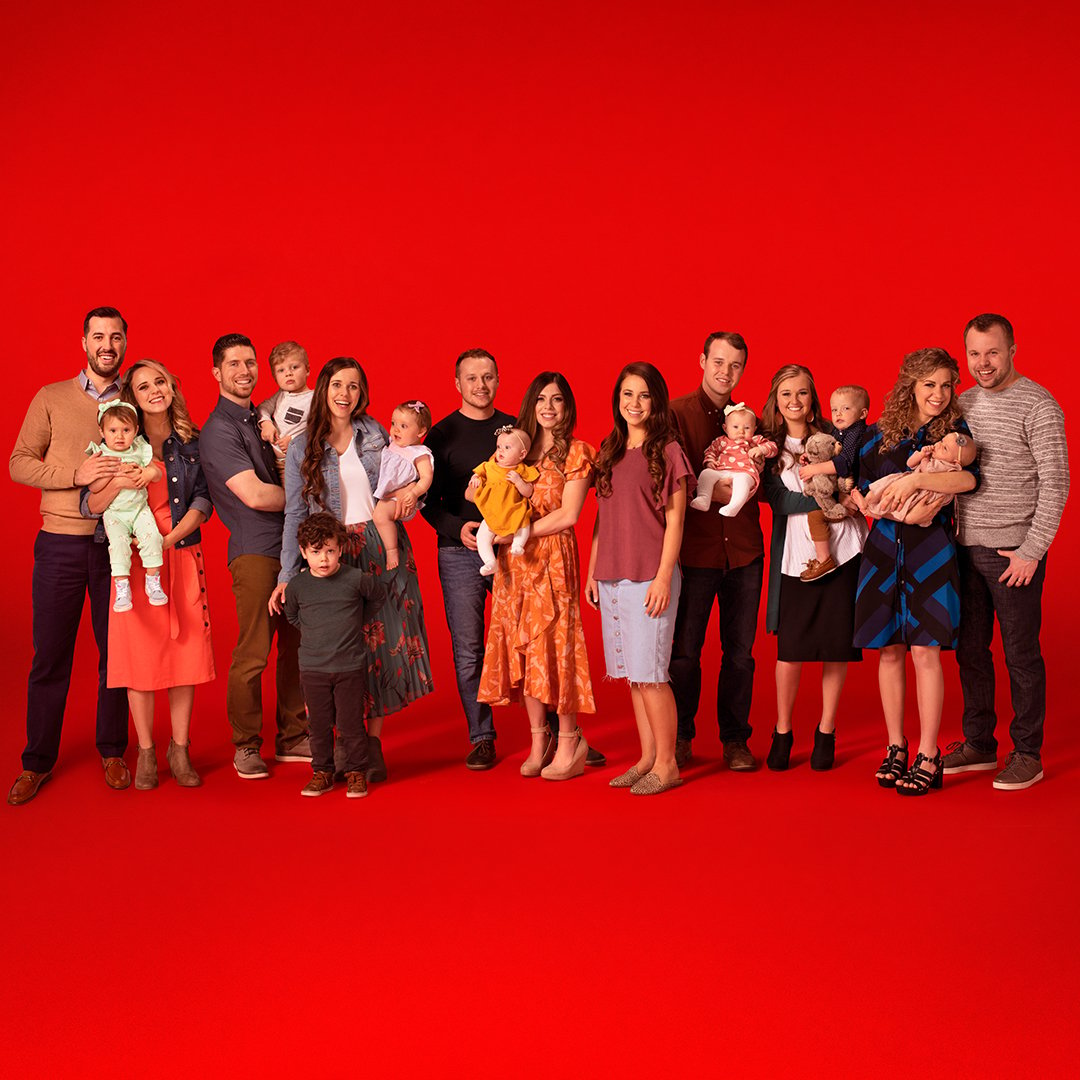 Eighteen grandkids is quite a crowd, but the family will soon be even larger. Two members of the family are currently pregnant. Jinger and Jeremy are expecting their second daughter in November 2020. And in August 2020, less than a year after welcoming their second child, Joe and Kendra announced they were expecting baby no. 3. Once those two babies are born, Jim Bob and Michelle will officially have more grandkids than they do kids.
Some fans even think there might be even more Duggar babies on the way. There are rumors that Jessa could be expecting her fourth child. (She's said she's not pregnant.) Those who follow the family have also wondered if Jill might be pregnant again.
How many Duggar grandchildren will there ultimately be?
Assuming Jim Bob and Michelle's children keep having kids — and there's no sign they're going to stop — the 19 Kids and Counting couple could eventually have dozens of grandkids. After all, only eight of their children have had children of their own so far. But as the other kids grow up, get married, and have families of their own, it might not be long before Michelle and Jim Bob have 30 or 40 grandkids. And Jim Bob has hinted in the past that he hopes to have many more grandkids than that.
In 2015, after daughter Jill gave birth to Israel, her parents congratulated her in a Facebook video.
"Four grandkids and counting," Jim Bob said jokingly. "Going on 200." For Jim Bob and Michelle to have 200 grandkids, each of their nineteen children would need to have more than 10 kids each.
Check out Showbiz Cheat Sheet on Facebook!