'Counting On': Michelle Duggar Just Opened Up Again About Her Multiple Miscarriages
We're learning a lot about the Duggars this season of Counting On. While fans are already familiar with Jinger's move to Los Angeles, Jessa's birth to her third baby, and Jana's status as a single woman at nearly 30 years old, we don't hear too much from Jim Bob and Michelle anymore. When TLC first started featuring the Duggars on TV, it was the famous couple who was in the spotlight the most. But now that their kids have taken over, they're more in the background than ever before.
Recently, Michelle's difficult past involving miscarriages came up while she was talking to Josiah's wife, Lauren. And she consoled Lauren by speaking up about her multiple failed pregnancies of the past. Here's what Michelle told her daughter-in-law during their heart-to-heart.
Michelle Duggar miscarried a child after her daughter, Josie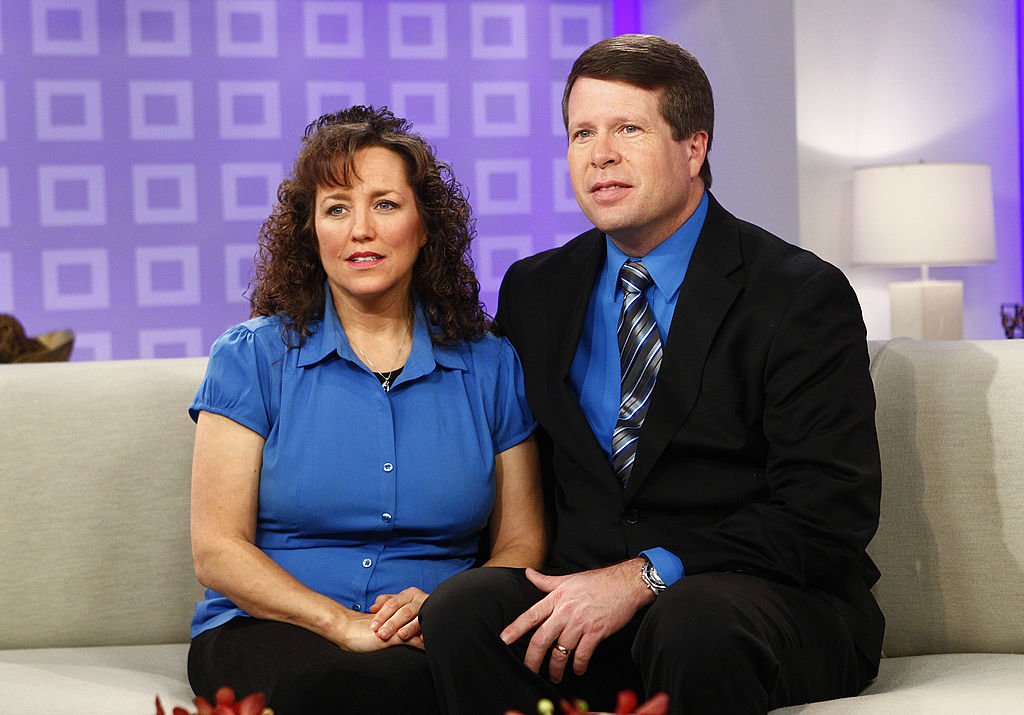 Those who've been watching the Duggars since the 19 Kids and Counting days may recall Michelle's ultra-difficult birth to her 19th child, Josie. Josie was born prematurely but is ultimately thriving now that she's 9 years old. She wasn't Michelle's last pregnancy, however. We can't forget that the mother of 19 was with child after Josie, but the baby didn't make it.
People notes Michelle was 19 weeks into her pregnancy when the baby's heartbeat could no longer be detected. "On Dec. 3, I felt a little uncomfortable but I thought it was just something I'd eaten. It could have been the beginning of something going wrong. I had my blood drawn yesterday, and it showed that my progesterone levels had dropped so something was not right [with the pregnancy]," Michelle said.
This marks Michelle's second miscarriage, too. The mom has also talked about how she miscarried when on oral birth control after her son, Josh, was born. For this reason, she abstained from birth control after that.
Lauren Duggar opened up about her miscarriage on 'Counting On'
There have been multiple Duggar women to miscarry, and it's clear they've looked to Michelle for her guidance and support while grieving. Recently on Counting On, we saw Lauren, Josiah's wife, open up to Michelle about how difficult her miscarriage has been. And Lauren has also posted about it on her Instagram.
"You can imagine it was devastating to the both of us. Our expectations of setting up a baby room, hearing the heart beat, feeling the baby's first kick in mommys tummy, holding our little one and getting to to see our precious baby were – Shattered," she wrote on Instagram. "Gone. Right before our eyes."
On Counting On, Lauren sat down with her mother and Michelle to discuss her miscarriage, as both of them have been through it. "It's very nice to have their support and to … just kind … have them as someone to lean on during a hard time like that," Lauren said.
Michelle talked to Lauren about her multiple miscarriages on screen
While Michelle sat down with Lauren and Lauren's mom, she opened up about the difficulties of both of her miscarriages. Michelle explained that her first miscarriage was to her baby Caleb, and she noted, "We gave that area of our life to the lord, and right after that, he gave us twins." John David and Jana were born after Caleb's passing, and Michelle saw this as a sign that as God's work.
Michelle then discussed the miscarriage of her 20th baby, whom she and Jim Bob named Jubilee. And Jim Bob joined Michelle in talking to the cameras. "It was a very traumatic time for us and then we had to come home and tell all the children what had happened," he said of finding out Jubilee had no heartbeat.
Michelle also explained to Lauren that she didn't feel like she could really talk about her miscarriages, which Lauren also identified with. In the end, Michelle explained that while she can't fully understand Lauren's pain, she can totally empathize — and it seems Lauren is thankful to have such an understanding support system.
We're looking forward to a bright future for Lauren and Josiah and even more insights from Michelle as the season progresses!
Check out Showbiz Cheat Sheet on Facebook!