'Counting On': Pregnant Jinger Duggar Chows Down on a Special Salad in an Attempt to Induce Labor
Jinger Duggar is ready to meet her new baby. The pregnant 'Counting On' star recently paid a visit to a Los Angeles-area restaurant that serves salad rumored to help induce labor,
Jinger Duggar is ready to meet her new baby. The Counting On star — who is 9 months pregnant with her second child — recently paid a visit to a Los Angeles-area restaurant that serves a salad rumored to help induce labor, her husband Jeremy Vuolo revealed in an Instagram post. 
Jinger Duggar's baby is due Nov. 19  
Jinger, 26, is due to give birth on Nov. 19, she revealed in an episode of Counting On that aired in September. Babies don't always arrive on schedule, but Jinger seems to be doing all she can to encourage her little one to make an entrance as soon as possible. Hence the visit to Caioti Pizza Cafe, which serves a salad some people swear helps kick-start contractions. 
"We've heard rumors of a salad that puts you into labor…," Jeremy, 33, wrote in his Nov. 19 Instagram post, alongside a photo of his pregnant wife.
Apparently, it's all in the salad dressing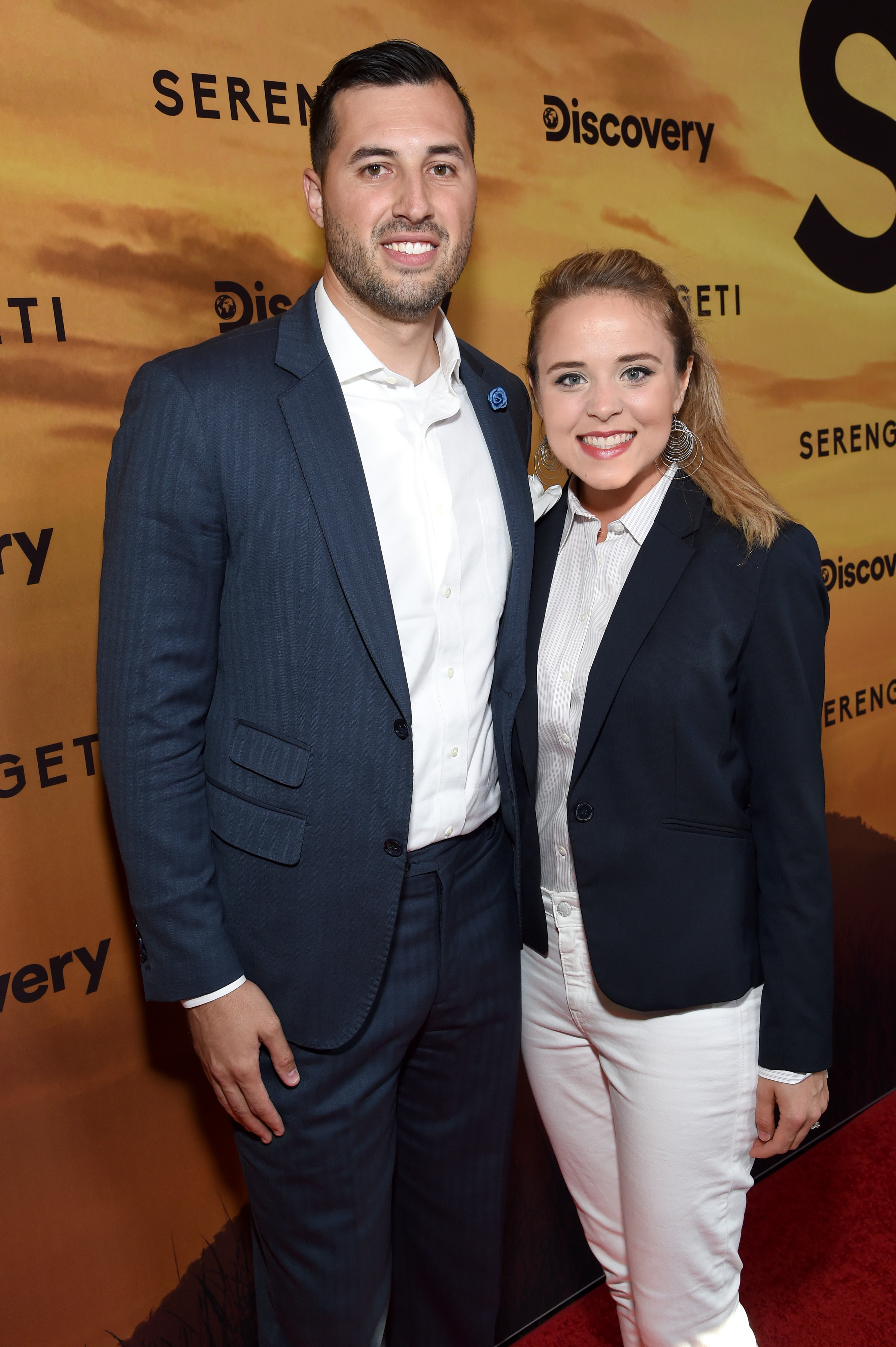 While the idea that a salad could hasten a baby's arrival might seem odd, plenty of people insist it's true. For years, Caioti Pizza Cafe has served a dish dubbed "The Salad," which supposedly induces labor. 
The salad itself consists of a mix of romaine, watercress, walnuts, and Gorgonzola. But it's the balsamic dressing drizzled over the greens that's the real magic ingredient, according to a 2009 article in the LA Weekly. The ingredients are top-secret, but pregnant women have been visiting the Studio City restaurant for decades to try the famous salad. There's even a wall inside displaying the names of all the "Salad Babies" born after their moms dined at the restaurant. 
Hilary Duff and Jade Roper have tried the famous salad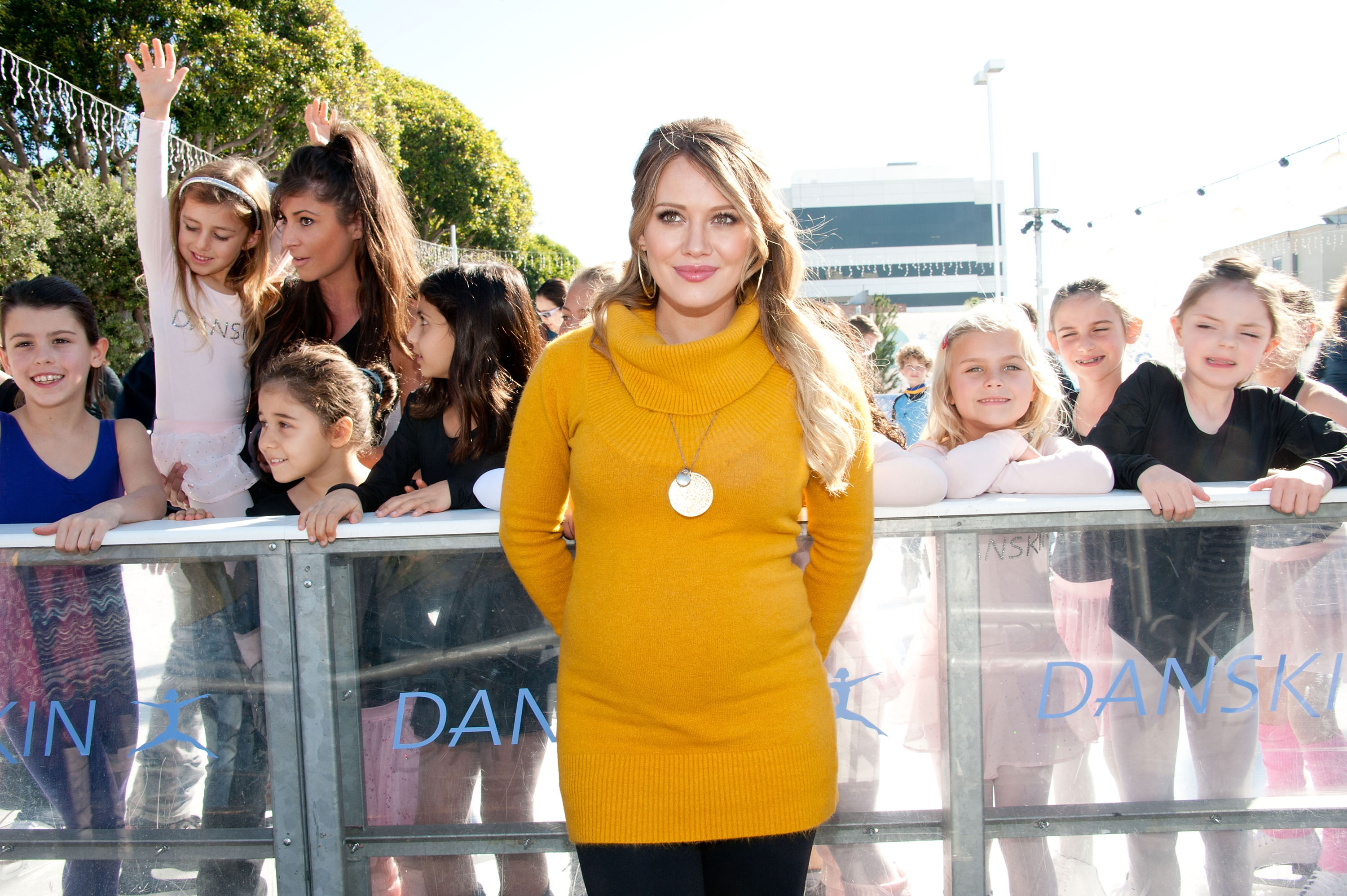 Jinger isn't the only well-known pregnant woman who has ordered the salad. Hilary Duff tried the salad trick when she was pregnant, according to Bravo. And when Bachelor In Paradise cast member Jade Roper was expecting, her friend Ashley Iaconetti bought her a salad, Us Weekly reported. Carson Daly's wife Siri Daly also tried the combo of greens, cheese, and balsamic vinaigrette, she told Today in 2018.
The restaurant itself doesn't make any claims about the salad's labor-inducing properties, but its website does note the dish "has become legendary and a rite of passage for expectant or overdue Moms." 
'It has been 28 years of this," Caioti Pizza Cafe owner Carrie LaDou told Today. "Pregnant women come in every day — we have between five and 20 a day — they're past due and they want to get the baby out." LaDou added that the salad is so well-known that when she was pregnant, her doctor advised her to try it, not realizing she owned the restaurant.
Check out Showbiz Cheat Sheet on Facebook!