'Counting On' Star Jinger Duggar Reveals She Thought She'd Get Married at 18
Jinger Duggar wanted to get married young, but now she says she's glad she waited to tie the knot. In a recent episode of The Hope We Hold, her podcast with husband Jeremy Vuolo, the 26-year-old revealed that when she was a teenager, she was eager to settle down. But now that she's older, she says she's thankful she didn't rush into marriage. 
Jinger Duggar says she had 'naive' ideas about marriage 
RELATED: 'Counting On' Critics Think Jessa Duggar Should've Actually Married Jinger Duggar's Husband, Jeremy Vuolo
In the podcast episode "Staying Encouraged While Staying Single," Jinger reflected on her own expectations and ideas when it came to relationships. 
"Growing up, I thought I'd be ready to get married at 18," the Counting On star said. "Because I felt like I was more mature than I actually was. Looking back, I think I was a little naive."
Jinger shared that when she was younger, she was definitely concerned about finding the right guy to marry. "I think there were seasons of discouragement," she said.
The mom of one also dropped a hint that other guys pursued her before Jeremy. But she didn't click with them.
"I was grateful I was not married at 17, 18, 19," she said, explaining that she wasn't ready to commit to a serious relationship at that age. As she got older, she says she learned not to look "to marriage as this end-all."
Jeremy Vuolo says he was too 'immature' to get married when he was younger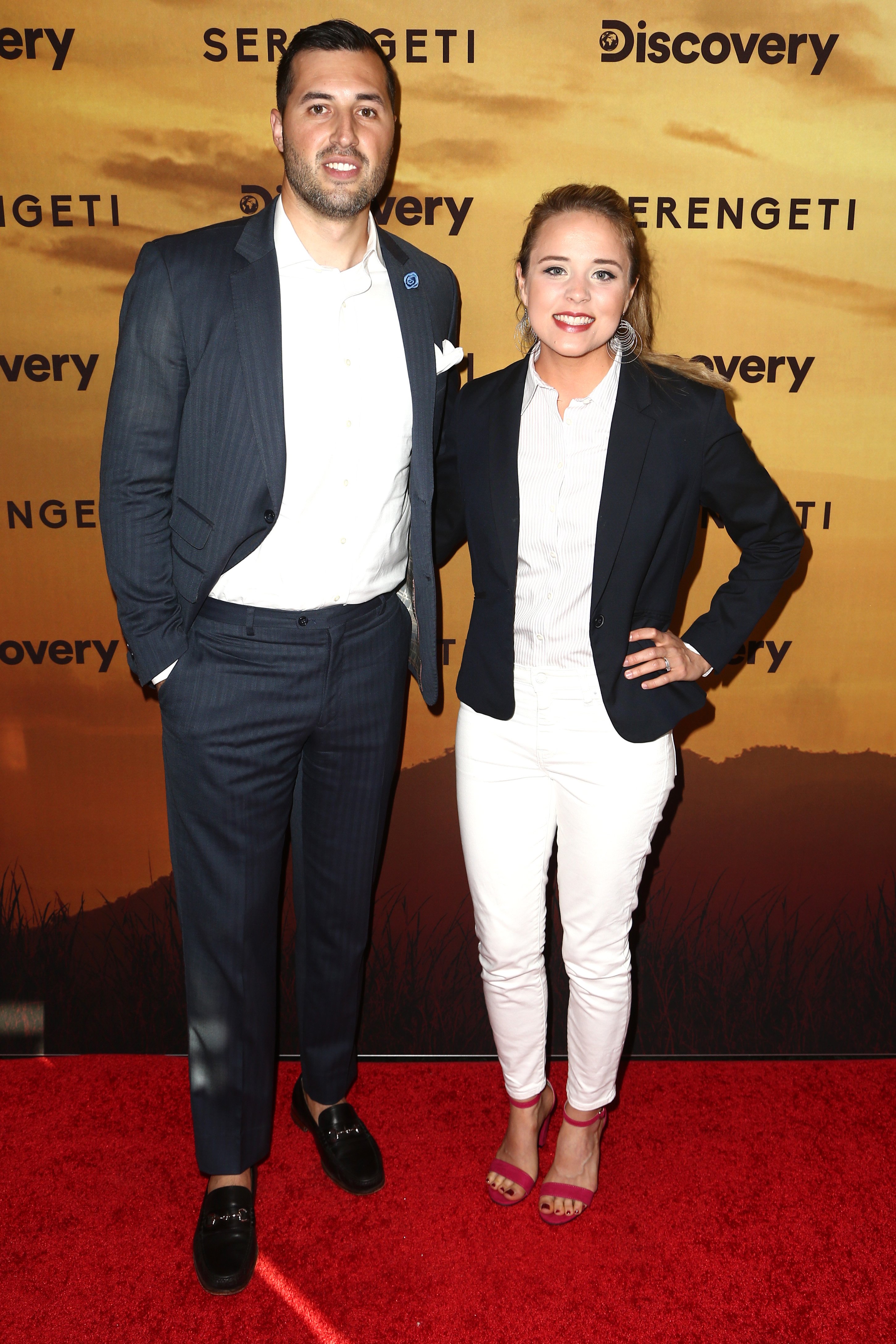 Like his wife, Jeremy says he longed to be in a serious, committed relationship when he was in his early 20s. 
"I definitely wanted to be married when I was younger," the former pro soccer player said. "But I'm so grateful that I wasn't. Because I was super immature."
In a recent episode of Counting On, Jeremy reflected on his misspent youth. "I had a … darkness in my life … where I was consumed with playing soccer, but I was also living a life that wasn't honoring Christ," he said. "I ended up getting arrested. I was drinking, I was partying in college, just being a foolish young guy."
Though Jeremy's years as a single man were "difficult" and left him feeling like "half a man," the wait eventually paid off. He eventually met Jinger through her sister Jessa Duggar and her husband Ben Seewald.
Jinger and Jeremy married in 2016 
Jinger and Jeremy met in 2015 and announced their courtship in June 2016. A month later, they revealed they were engaged.
"I am pretty well love struck," Jinger said in an episode of Counting On after they started their relationship. "There's no two ways about it."
After a short engagement, the couple said "I Do" in November 2016 in a ceremony at the Cathedral of the Ozarks at John Brown University in Siloam Springs, Arkansas. They welcomed daughter Felicity in July 2018. Jinger and Jeremy recently announced that she is pregnant with baby no. 2, due in November 2020.
While Jinger and Jeremy eventually found each other, they urged their podcast listeners to be patient and put their time as a single person to good use, something Jinger herself wishes she'd done.
"I could have used my time much more wisely," she admitted, saying she put off developing new skills and pursuing other interests when she was younger because she thought she would soon be getting married. 
Check out Showbiz Cheat Sheet on Facebook!