'Counting On' Stars Jinger Duggar and Jeremy Vuolo Still Didn't Show Their Daughter's Face in Her Happy Birthday Post
Former Counting On stars Jinger Duggar and Jeremy Vuolo have always been active on social media; the two love showing off their California lifestyle just as much as fans love to see it. However, there has been some controversy lately about Jinger and Jeremy not showing off their children the way they used to. And when older daughter Felicity's birthday came and went, fans heard nothing from either of her parents.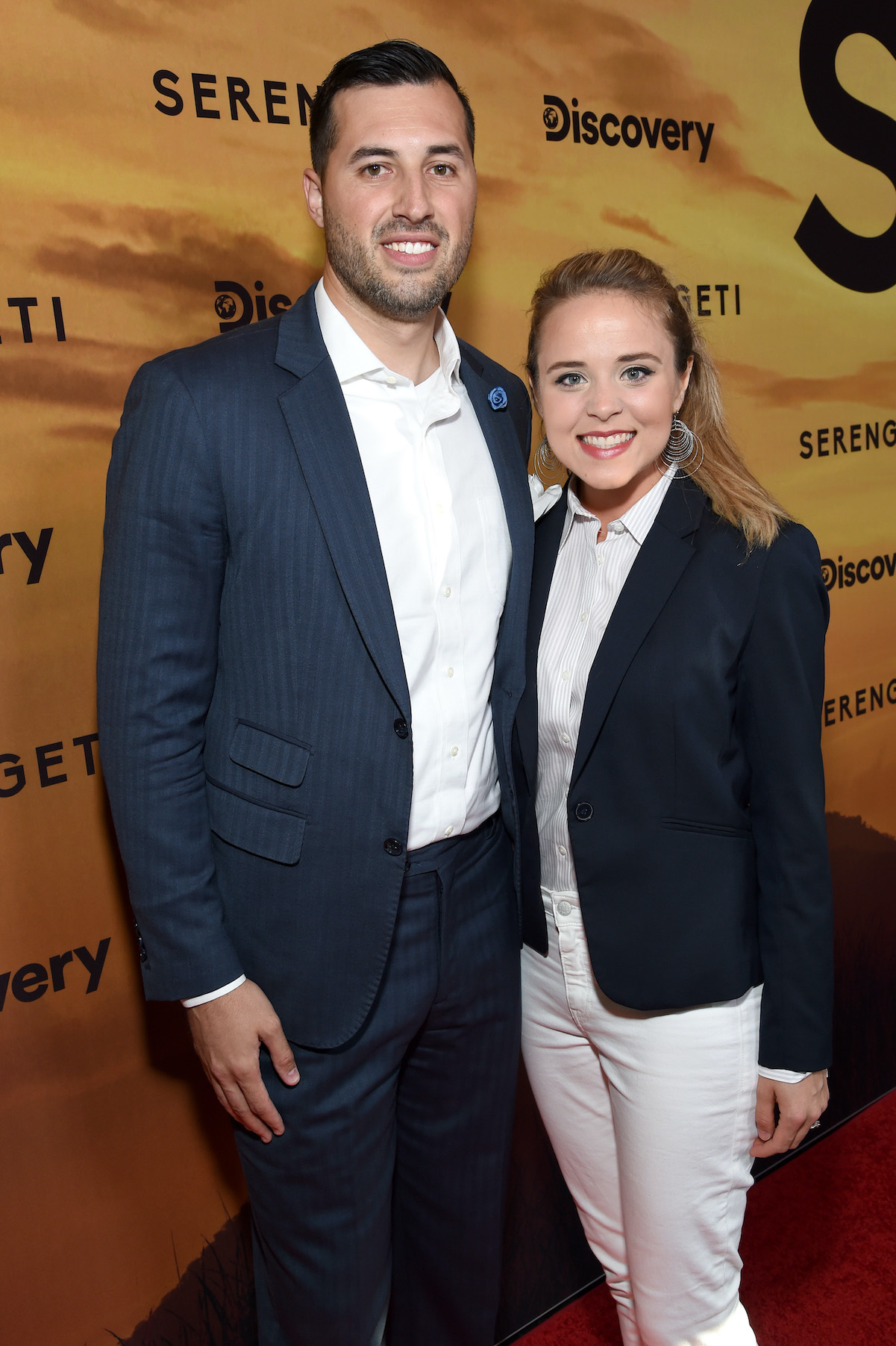 Jinger Duggar and Jeremy Vuolo have stopped posting images of their daughters to social media
Last year, Jinger and Jeremy welcomed their second daughter, Evangeline Jo. The couple introduced her on social media, and fans were excited to see a photo of the entire family. (The couple posted an adorable Thanksgiving image). However, shortly after, Jinger and Jeremy changed their tone about posting their kids to social media.
From late 2020 forward, Jinger and Jeremy have been hiding their little girls from the spotlight. The couple seemingly made the decision to remove photos of their daughters from social media. And while they have posted occasional images of the back of older daughter Felicity's head, Evangeline Jo has pretty much remained out of the spotlight since she was introduced.
Jinger Duggar and Jeremy Vuolo did not show Felicity's Face in her 'happy birthday' tributes
Jinger and Jeremy recently celebrated their older daughter's birthday. Felicity was born in July 2018, more than a year and a half after the couple tied the knot. (This was relatively unusual for the Duggar family, whose members typically have honeymoon babies.) Fans loved that Jinger and Jeremy were living life on their own terms and waited a bit to have kids.
Though Jinger and Jeremy each posted thoughtful words about their daughter for her third birthday, they once again chose not to show her face on camera. Jinger posted a selection of images that highlighted Felicity's birthday party, while Jeremy went for one image of the back of his daughter's head.
"She's got her momma's beauty, love for life, and adventurous spirit, and my love for big meals and lots of sleep," Jeremy wrote of his three year old.
Jinger kept her message simpler. "Ahhh how is she already [three] years old?!" part of Jinger's caption read. "Happy birthday, sweet Felicity!"
Fans continue to stay divided on whether Jinger and Jeremy have made the right choice
Jinger and Jeremy's decision to keep their daughters out of the spotlight is entirely up to them. However, fans remain divided on how they feel about the couple's choice. And those who oppose the couple's decision to hide their kids' faces certainly made their thoughts known in the comments section.
"Why even take a picture if its [sic] of the back of someone's head? Ridiculous," one person commented on Jeremy's image.
Others came to Jinger and Jeremy's defense, saying that Felicity "deserves privacy" and that they "completely agree" with the couple's decision to take their kids out of the spotlight.