'Counting On': The 12 Most Outrageous Claims Derick Dillard Has Made About the Duggar Family
Derick Dillard has experienced his share of controversial moments over the years, especially when it comes to his comments about Jim Bob Duggar and Counting On. Although Derick has not been on the show for years, he continues to bash Jill Duggar's parents and TLC on social media. With Derick showing no signs of slowing down, here are 12 of the most outrageous claims he has made against the Duggar family.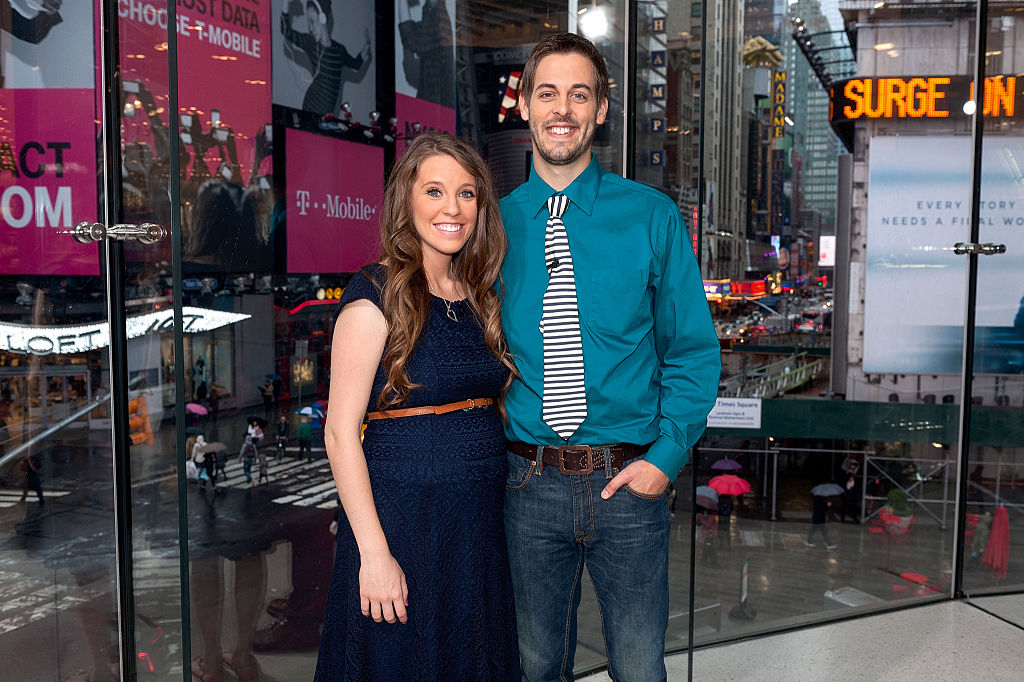 12. Not being paid for 'Counting On
When he and Jill were still a part of Counting On, Derick says that they were never paid for appearing in front of the cameras. According to In Touch Weekly, he always thought everyone volunteered their time and only later found out that Jim Bob was taking a cut.
"For a long time, Jill and I were under the impression that the family didn't make any money from the show, but, rather, it was presented to us kids as something that was done as a ministry that TLC periodically subsidized in the form [of] reimbursements for things," he shared.
11. TLC did not reimburse him
Speaking of reimbursements, Derick added that he and Jill thought TLC was going to pay their expenses after they agreed to film the birth of their son, Sam.
Derick claims that the network refused to fit the bill for any of their medical expenses, despite the network making plenty of money off their birth special.
10. Derick Dillard has never talked to TLC
Although Derick was involved in several seasons of Counting On, he claims that he has never talked with the network. All of the conversations about the series were funneled through Jim Bob, including legal questions.
"Nobody from TLC has even mentioned to us what they would prefer that we say or not say," Derick stated.
9. Jim Bob Duggar controls the contracts
When it comes to Counting On contracts, Derick told his followers last fall that Jim Bob "negotiated" everyone's contracts. This would not have been a huge deal but Jim Bob apparently kept the contract talks to himself.
Derick also claimed that Jim Bob is technically the only person who has a contract with TLC, which is why he gets all the money.
8. Jim Bob has taken over 'Counting On'
Counting On actually started as a spin-off of 19 Kids and Counting and was titled, Jill & Jessa: Counting On. With that in mind, Derick believes that Jim Bob simply took over the spin-off once his show was canceled.
As Derick pointed out, "the show title has nothing to do with whose show it is or who owns/controls the contract."
7. What Derick Dillard regrets about 'Counting On'
Derick clearly has issues with how Jim Bob has handled Counting On, but he also has regrets about his time on the series. In a recent post, Derick admitted that he wishes he would have had more control over his life when he was on the show.
"We weren't even allowed to be the first ones to announce our own life events — our marriage, expecting our baby, our genders of our children, our births — not by our own choice," he revealed. "If I had to do it all over again, I would've announced myself when we were expecting and things like that, even if I would've gotten in trouble."
6. Derick and Jill were forced to film
TLC pretty much controlled every aspect of Derick and Jill's lives, but the former took things one step further when he claimed that the network forced Jill to keep filming.
Jill apparently wanted to step away from the show Josh Duggar's molestation scandal, especially considering how she was one of his victims. But instead, Derick claims that TLC threatened them with a lawsuit if they quit the show.
"It's not going to look good for TLC when it's exposed that they pressured an abuse victim to continue filming when we tried to quit…" Derick said.
5. Other Duggars are pressured into filming
Jill was not the only Duggar TLC allegedly pressured into filming. Derick went on to say that other members of the Duggar clan have faced similar legal threats.
"If it's the same way it was for us, the others may be pressured into submission with threats of lawsuits [or] too deep into it/dependent or something else like that to speak up," he explained.
If this is true, it would explain to Counting On fans why the other Duggars have not spoken out against their father.
4. Derick Dillard isn't allowed to visit the Duggar compound
Given his comments on social media, Derick has sparked an ongoing feud with Jim Bob. Things have gotten so bad that Derick says Jim Bob does not allow him or Jill to visit the family compound without permission.
"Jill even had to ask [her dad] permission to go over to the house to help her sister when she was in labor," Derick stated. "Her sister wanted her help, but Jill couldn't provide the assistance until [they] got it cleared with JB."
3. Derick claims to be writing a tell-all
In light of all the allegations against Jim Bob and TLC, Derick once told a Counting On fan on Twitter that he is working on a tell-all book about the Duggars. Derick is currently finishing a law degree, so it might take him a bit to finish the book.
2. Derick Dillard disagrees with the Duggar's strict views
According to Cafe Mom, Derick recently revealed that he actually disagrees with many of Jim Bob's conservative viewpoints. This includes rules against wearing pants, having piercings, and seeking a public education.
"I don't think it's wrong for girls to wear pants, get piercings, or have short hair," Derick revealed. "I will encourage my kids, girls or boys, to identify their passions and pursue them, even if that requires higher education."
1. Derick defends his opinion on the transgender community
One of Derick's most controversial comments was the time he slammed Jazz Jennings on Twitter. Derick heavily criticized the transgender community in the post, which directly led to his removal from Counting On.
Despite all of the backlash Derick received, he recently defended his comments and revealed that he believes plenty of people share his point of view.
"@Travelingafar my view is no different than most Americans, but I just mentioned it…" he noted.
The rest of the Duggar family — sans Derick Dillard and Jill Duggar — are expected to return with new episodes of Counting On sometime in 2020.