'Counting On': The 9 Most Shocking Revelations Jill Duggar Has Made About Jim Bob Duggar
Former Counting On stars Jill Duggar and Derick Dillard have been spilling a ton of Duggar tea in recent weeks in a series of YouTube videos and a big sit-down interview with People magazine. Jill and Derick walked away from her family's TLC reality show three years ago. Since then, they have been distancing themselves from her parents, Jim Bob and Michelle Duggar. Here are the nine most shocking revelations that Jill has made about her famously conservative father.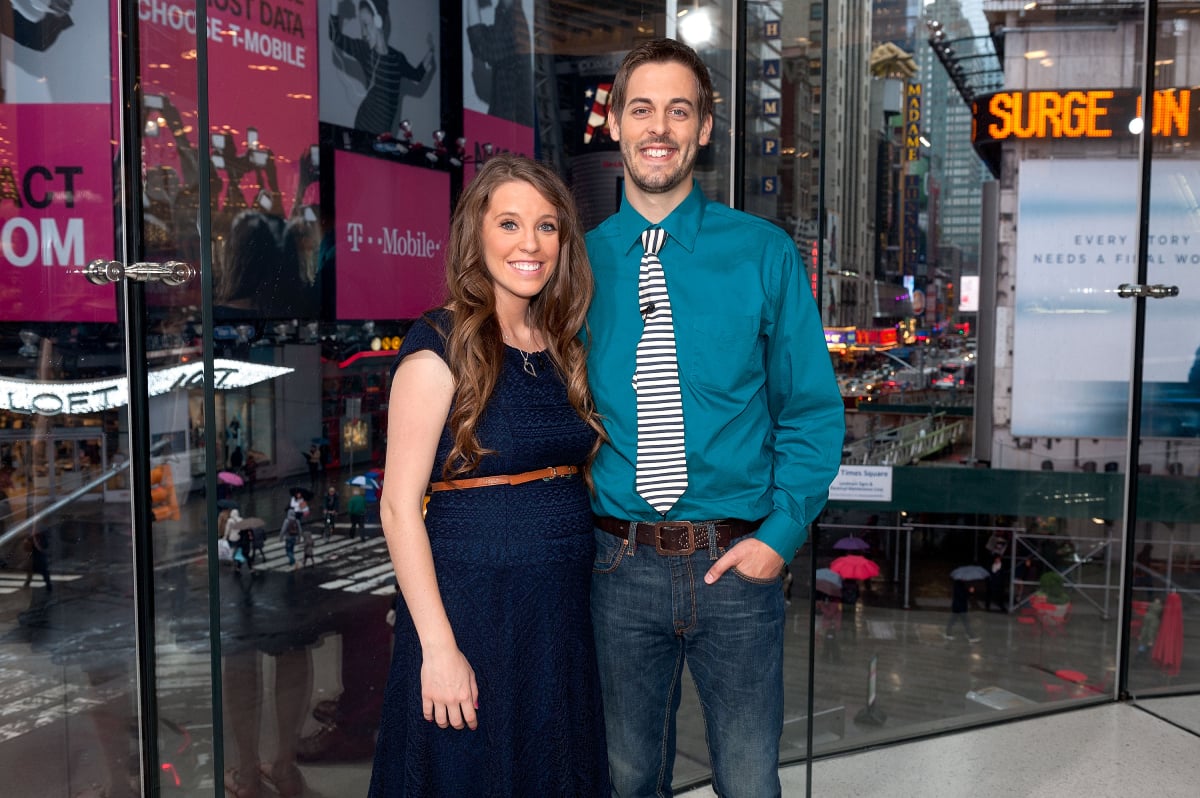 9. Jim Bob 'ingrained' in Jill Duggar the belief that she should have as many kids as possible
Jim Bob and Michelle's views on having children isn't up for discussion in their household. Jill told People magazine that when she was growing up, her parents "ingrained" in her the idea "that if you don't have as many kids as you're able to, that there's something wrong with that."
8. Jim Bob believes having babies is more important than a woman's health
Jill implied that her parents taught her that having babies was more important than her health.  She said that children are a blessing, but "that doesn't mean that at all costs you should have as many kids as possible."
The mom-of-two revealed that she and Derick do believe in family planning and they use non-hormonal birth control. Jill admitted that this was against her family's religious beliefs. However, after giving birth to her son Israel via c-section in 2015, Jill says her doctor advised her to wait at least 18 months before getting pregnant again.
7. Jim Bob's views on alcohol are extreme
Jill says that when she was growing up, Jim Bob and Michelle did not encourage "the whole idea of drinking." However, Jill believes in doing things in moderation. She enjoys a drink now and then but does not get drunk. She knows her parents aren't happy about it, but she doesn't think in the extremes like her parents.
"So, with drinking, it's not like we're just going crazy. It's more socially here and there, or at home, for a date or something. Our kids are pretty young right now, but I think it's good for them to see a healthy balance," she told People in September.
6. Jim Bob has zero boundaries when it comes to his kids
Jim Bob is known for his strict rules, but many fans might not know just how much control he has over every part of his kids' lives. In a YouTube video titled "Q&A: Babies, Pants, Nose Ring, Tattoos & Faith," Jill says she was finally able to make her own decisions when she got married and left her parents' house.
Going against Jim Bob's rules, Jill cut her hair, got a nose ring, and started wearing pants. She revealed that she is now in therapy after leaving Counting On. And, she and Derick have developed "healthy boundaries" with the Duggar family to help them feel better about their choices.
"Not being closely associated with the show anymore kind of allowed that decision to happen more organically," Derick said.
5. Jim Bob controls where his children live
According to The Hollywood Gossip, Jill revealed that Jim Bob controls where his children live. The 29-year-old says that before she and Derick left Counting On, their "control to choose what jobs we were allowed to accept and even where we were allowed to live was taken away from us."
4. Jim Bob controlled nearly everything about Jill Duggar and Derick Dillard's lives
Derick says that after he and Jill tied the knot in 2014, they spent time and money working towards various opportunities. But he says they would always "hit a dead end when we'd be told 'Well, you're not allowed to do that.'"
3. Jim Bob keeps all of the 'Counting On' money
Derick has said for months on social media that Jim Bob Duggar keeps all of the TLC money. The Duggar family has had their own reality show for 12 years, and they reportedly earn as much as $40,000 per episode.
But, Jill and Derick made it clear to People that she never got paid for starring on 19 Kids & Counting and Counting On.
2. Jill and Derick had to get a lawyer involved to get paid
Jill and Derick revealed that they had to get a lawyer involved so Jill could receive some compensation for her many seasons of 19 Kids & Counting and Counting On. After they quit the show, their attorney was able to recover some of the money.
"It probably ended up being a little more than minimum wage," Derick revealed. "But we were able to recover at least something."
Derick also noted on social media that they did the People interview for free.
"Please never assume things; that's part of our message," Derick wrote. "People criticized us for raising funds to work on the mission field because they assume we had an income from reality tv. This unnecessarily hurt our work and credibility, so I wanted to set the record straight and remind people that things aren't always as they seem."
1. Jim Bob believes he and Jill Duggar have a "difference of opinion"
People magazine asked Jim Bob and Michelle for a statement in response to Jill and Derick's big interview. They said that every family has "differences of opinion and perspective at times." However, they are confident that "families work things out."
"We all love Jill, Derick, and their boys very much," Jim Bob and Michelle said. "It is our prayer that our relationship is healed and fully restored quickly."
Episodes of Counting On are available on Hulu.