'Counting On': The Duggar Kids Reveal How They Really Feel About the Family's Infamous Tater Tot Casserole
The Duggar family's food choices have raised a lot of eyebrows over the years. Perhaps no dish the family has served has received more scorn than their infamous tater tot casserole. Back in the 19 Kids and Counting days, it seemed the Duggars chowed down on this affordable and easy-to-prepare concoction every chance they got. But it turns out, the Duggar kids weren't actually huge fans of the dish, as revealed in a recent episode of Counting On.
The Duggars ate a lot of tater tot casserole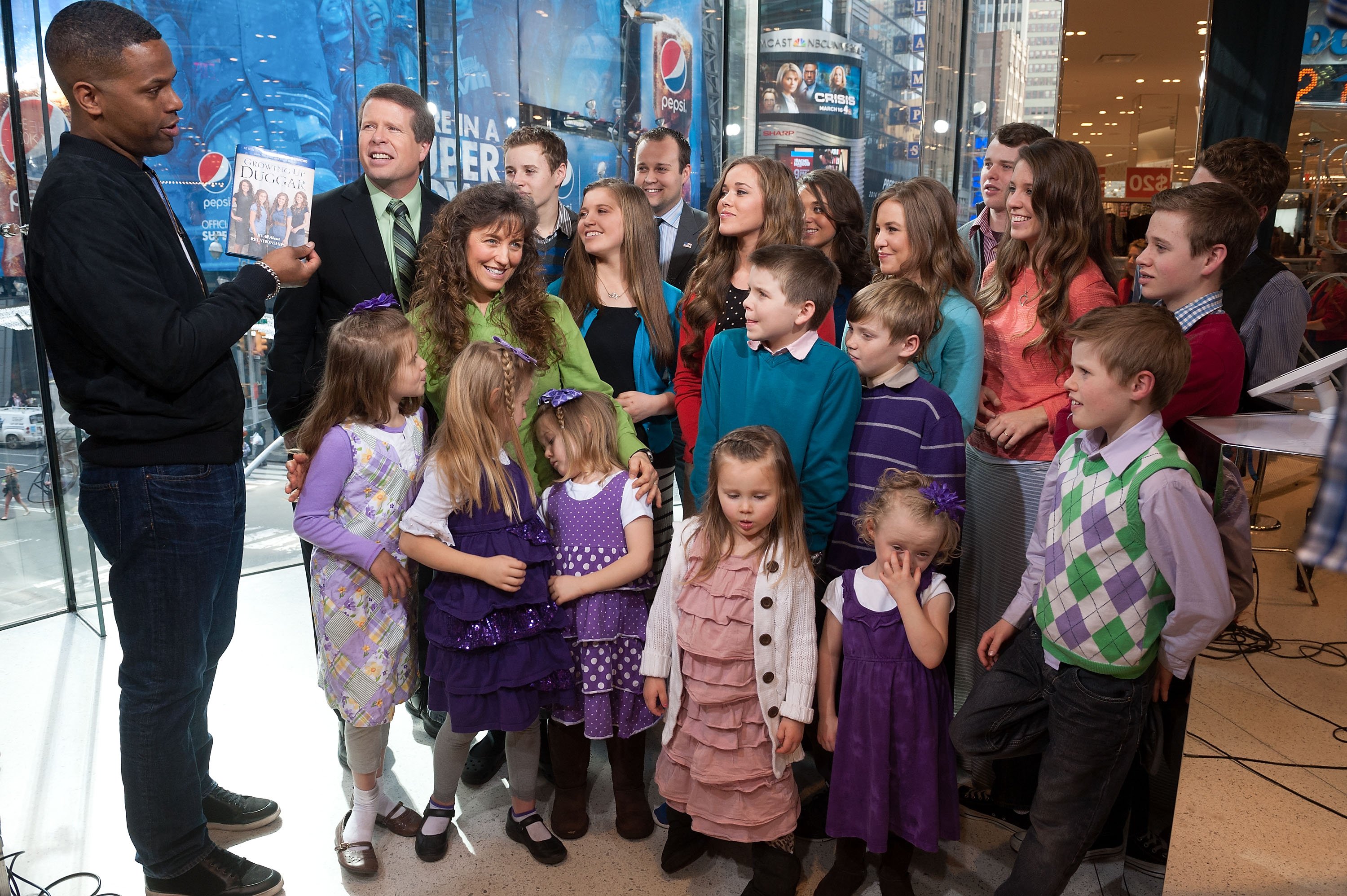 RELATED: 'Counting On' Fans Praise Jinger Duggar for Eating Clean, Ditching Her Family's Canned Soup Casseroles
With 19 kids at home, Jim Bob and Michelle Duggar were always on the lookout for no-fuss meals that didn't break the bank. Tater tot casserole — a mix of ground meat, canned soup, tater tots, and evaporated milk — fit the bill.
Anyone who's followed the Duggars over the years knows they've eaten a lot of tater tot casserole. But in a Counting On episode that aired July 28, several members of the family revealed their true feelings about the dish. The episode "Duggars By the Numbers" looks back on some of the family's memorable TV moments, including a time when Michelle tasked some of the boys with making a meal (a task usually handled by the girls). Naturally, they made tater tot casserole — 10 pounds of it, in fact — Their culinary efforts received mixed reviews, with a few members of the family pronouncing it too watery.
Jessa Duggar says the family was 'sick of' tater tot casserole
RELATED: Jill Duggar Just Gave Her Followers Insight Into How Much Food Michelle Duggar Actually Had to Make for the Family
Producers later asked some of the now-grown Duggar kids about the family's signature meal. Several admitted that they weren't huge fans, especially after people got the idea it was their favorite dish.
"People literally thought it was our most favorite meal on earth," Jessa Duggar said.
"What got annoying is when we went to places growing up, people would say, 'Hey! We made your favorite dish — tater tot casserole,'" Josiah Duggar groaned.
Oldest Duggar daughter Jana confirmed that the budget-friendly dish "[got] old over time."
"We were just so sick of it," Jessa added. "We were like, 'no more.' So there was literally a three-year period where we did not have any tater tot casserole because we were so sick of it."
The Duggars eat a more varied diet these days
Duggar family followers have slammed the tater tot casserole and some of the family's other recipes as unhealthy. Critics say the dishes are heavy on salty canned and processed foods and contain lots of meat and dairy and not as much in the way of fresh vegetables.
But as seen in the Counting On episode, these days, the family has an impressive vegetable garden tended to by Jana. And the kids who have moved out and started families of their own have adapted their cooking. Jill Duggar has shared recipes for Tibetan thukpa and Moroccan chicken and lentils on her Instagram. Her younger sister Jinger has whipped up buffalo pancetta Brussels sprouts and eggs with sauteed kale and mushrooms.
Tater tot casserole recipe
It sounds like tater tot casserole is seen as frequently on the Duggar family table as it once was. If you'd like to try it and judge for yourself, Jill did share the recipe on her family's blog.
Ingredients:
2 lbs ground turkey
2 (2-lb) bags tater tots
2 cans cream of mushroom soup
2 cans cream of chicken soup
2 (12-oz.) cans evaporated milk or 3 cups of milk
Onion powder, salt, and pepper for seasoning
Brown meat with onion powder, salt, and pepper, then drain off excess liquid. Place meat in the bottom of a large casserole dish. Top with tater tots. Mix soup and milk together and pour over the tater tots and meat. Bake at 350 degrees Fahrenheit for 1 hour. Makes enough to fill to 9×13-inch pans or one large industrial pan.