'Counting On': There Is Only One Storyline Line That Would Make the Upcoming Season Watchable, Says Family Followers
Counting On will be returning for yet another season on June 30. The announcement came on the same day that Jinger Duggar announced that she was expecting her second child with her husband, Jeremy Vuolo. While Jinger and Jeremy's move to Los Angeles will be heavily featured in the upcoming season, many family followers are concerned the show will be a yawn. In fact, many family followers think there is just one storyline that could make the show enjoyable, and that one storyline doesn't seem to be in the cards.
Fans will watch Counting On if Jana Duggar courts
The return of Counting On is imminent. While some fans are excited for another season of Duggar family hijinx, many family followers are simply tired of the show. The announcement brought a flurry of activity on message boards related to the famous family, and many followers believe there is very little left for the series to explore.
RELATED: 'Counting On': All of the Fan Theories About Why Jana Duggar Is Still Single
Everyone has already figured out how the family does laundry, keeps a pantry stocked, and manages life in a supersized family. Several family critics have suggested that the only thing interesting enough to hold the attention of viewers, at this point, is a courtship for Jana Duggar. Fans hoping for such a storyline will likely be disappointed. The promo released by TLC didn't even hint at a potential love connection for the family's eldest daughter.
A courtship for Jana doesn't seem likely
Family followers have a series of theories about why Jana hasn't courted yet. At 30, she's the oldest, unmarried Duggar child, and being unwed at 30 is a bit of an anomaly in the family's ultra-conservative Christian community. Some followers believe that Jana is purposefully forgoing marriage because she doesn't wish to raise a ton of children, again. It has been rumored that much of the child-rearing has been handed over to the eldest Duggar daughter.
Other critics believe that Jim Bob is purposefully keeping Jana at home because she's too valuable to the family. Still, others think that Jana may have avoided marriage because she is already involved in a relationship with her best friend. Such a courtship would go against the Duggar family's belief system.
A more likely scenario seems to be that Jana, much like her twin brother, John-David Duggar, shies away from the limelight. She may be holding off on marriage simply because she doesn't want that part of her life captured on film for the family's reality TV show.
RELATED: 'Counting On': Jana Duggar is Chaperoned Even When She's Hanging Out With Her Best Friend, Laura, Claims a Source
Regardless of why Jana has yet to walk down the aisle, fans all seem to agree that, if romance was in the air, family followers would have caught wind of it already. That hasn't happened, although longstanding rumors that Jana is involved with Lawson Bates continue to circulate.
Another courtship is possible, though
While it doesn't look like Jana will be dating someone during the upcoming season, family followers have not counted a courtship out completely. It just won't be Jana's courtship. In recent months, rumors have swirled that one of the younger Duggar boys will begin a courtship, although fan opinions are split on which one of those younger boys it will be.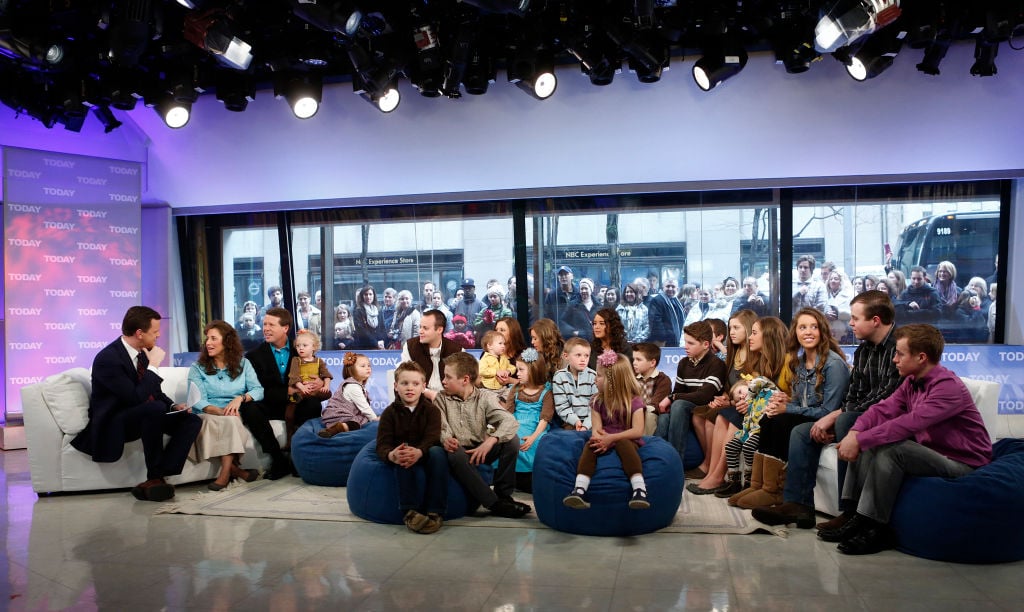 Both James and Jason Duggar have been linked to Lauren Caldwell over the last 12 months. Initially, Jason, who turned 20 in April, was rumored to be dating Lauren after the pair visited Greece together on a mission trip. Several months later, though, James was spotted standing suspiciously close to Lauren during a visit to meet his newest niece. Lauren's older sister, Kendra Caldwell, is married to Joseph Duggar. Lauren also appeared to be popping up more often on Counting On, leading fans to assume a romance was brewing.
RELATED: 'Counting On': A Facebook Fan Just Hinted at Another Duggar/Caldwell Wedding
Jedidiah Duggar, who is currently running for public office, and his twin brother, Jeremiah Duggar, could be heading toward courtship, too. The twins are the eldest of the unmarried Duggar boys. They turn 22 in December. Neither has hinted at a romantic interest, just yet, but rumors once swirled that Jedidiah had courted Kendra before Joseph swooped in.