'Counting On' Fans Worry About 'Tired' and 'Sad' Jinger Duggar After Her Valentine's Day Instagram Post
Is everything OK with Jinger Duggar? That's the question some Counting On fans are asking after seeing the photo she posted to her Instagram to celebrate Valentine's Day. They're worried the mom of two looks tired and worn out since giving birth to her second child with husband Jeremy Vuolo in late November. They also want to know why she hasn't been sharing as many photos of her kids as she once did.
Jinger Duggar calls Jeremy Vuolo her 'forever Valentine'
RELATED: 'Counting On' Fans Think Jill and Derick's Q&A Was So Much Better Than Jinger and Jeremy's
In honor of Valentine's Day, Jinger, 27, took to social media to celebrate her love for her husband of four years, Jeremy Vuolo.
"Okay. @jeremy_vuolo is the best. My forever Valentine. My favorite. My best friend," Jinger wrote of her former pro soccer player spouse.
Jeremy also celebrated Jinger on his Instagram, calling her "my Valentine."
Fans worry about Jinger Duggar after her Instagram update
Since Jinger and Jeremy welcomed her daughter Evangeline Jo in November 2020, she hasn't been sharing as many social media updates. Many of her followers were thrilled to see her back on Instagram with her latest post. "You two are adorable," one person wrote.
However, some people saw reason for concern in Jinger's update. One commented that the reality TV star had "sad eyes" and looked "tired." Another bluntly told the daughter of Jim Bob and Michelle Duggar that she looked "horrible" and needed to to see a doctor.
While some people felt there might be something wrong with Jinger, others pointed out that it was understandable if she looked a little less than 100%. After all, she's caring for an infant as well as her 2-year-old daughter Felicity.
"Jinger seems off…but she is resilient and will rebound. Tiring season in her life…," one person pointed out.
This isn't the first time that fans have expressed concerns about Jinger in recent weeks. A makeup-free selfie she shared earlier in February also prompted comments from some worried followers.
Other 'Counting On' fans want to know why Jinger isn't sharing photos of her daughters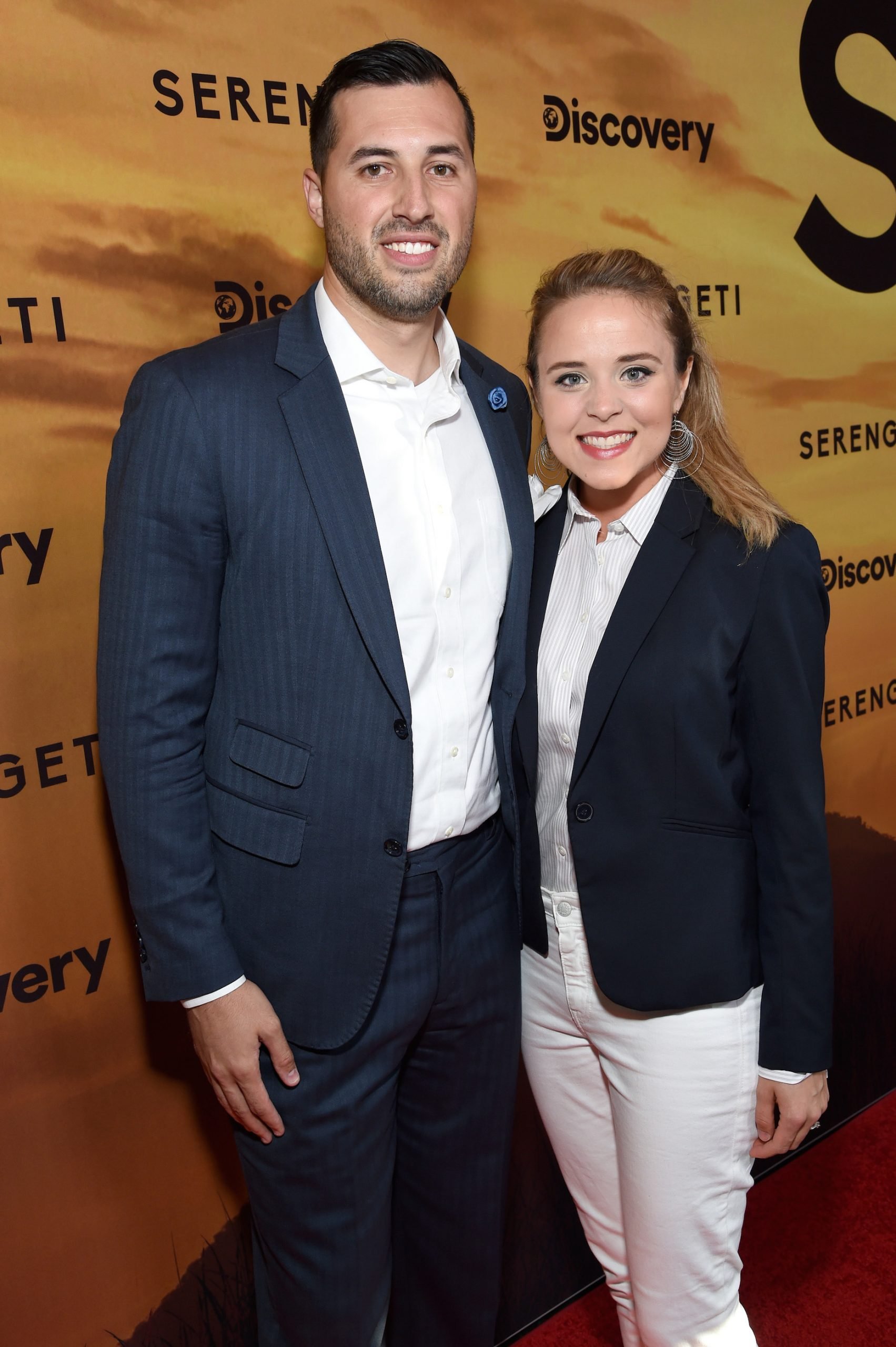 RELATED: 'Counting On': Fans Demand to Know Why Jinger Duggar Isn't Sharing More Photos of Her New Baby
In addition to concerns about Jinger's "tired" appearance, some of her followers wanted to know why she wasn't sharing more photos of Felicity and Evangeline Jo.
"Are the girls okay? Haven't seen pictures in a while," one asked.
"Is the new baby ok? You never post about her," another wrote.
Jinger last shared a photo of Felicity in late January. And her new baby has been almost completely absent from social media, aside from a couple of photos posted around the time of her birth and one photo of Jinger holding her.
But others pointed out that Jinger and Jeremy were under no obligation to share photos of their kids with fans. They argued that the couple might have good reasons for keeping their daughters out of the public eye.
Check out Showbiz Cheat Sheet on Facebook!