'Counting On' Viewers Are Convinced Justin Duggar and His Girlfriend Defied a Major Duggar Dating Rule
Justin Duggar is the most recent Counting On star to begin a courtship. He and Claire Spivey, who met back in 2019, have been courting since earlier this year. But, surprisingly, Justin has been spending most of his time these days down in Texas with Claire's family. And a recent video of the two has led viewers to think he and Claire have broken a major Duggar courtship rule.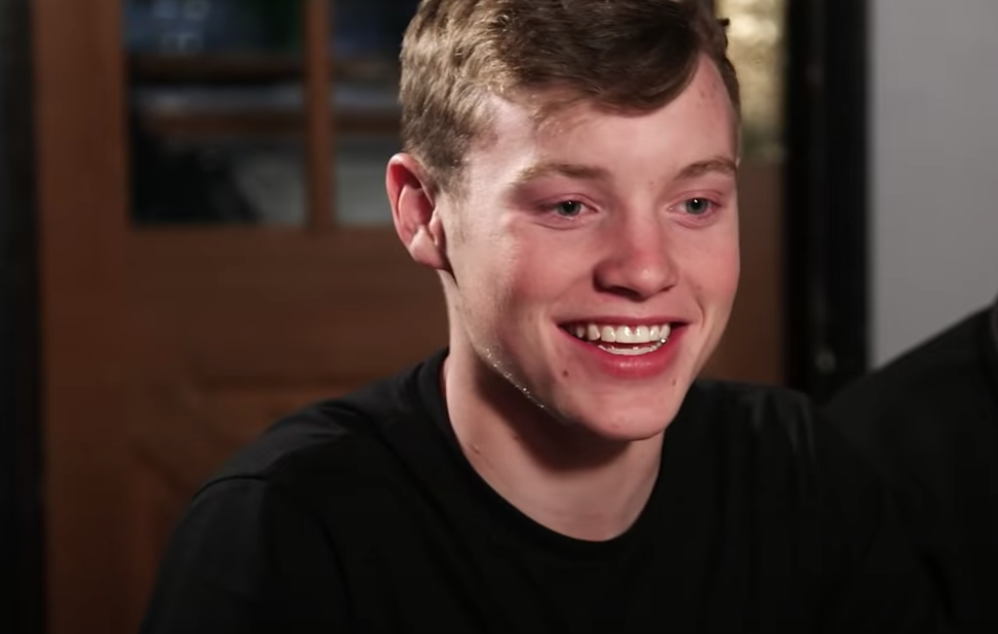 Michelle and Jim Bob Duggar have serious courtship rules for their children
When Michelle and Jim Bob's older kids approached courting age, they decided to set some ground rules about dating. First things first: It's not called dating. "Dating" implies a casual relationship, but the Duggar kids are only allowed to court with the intention of marrying.
There are also a number of rules the kids must follow while courting; most have to do with the level of intimacy. Kids are required to be chaperoned on dates, as alone time could lead to feelings of intimacy that the kids might want to act on (and can't). Plus, the Duggars can only give side hugs during courtships; front hugs could potentially lead to inappropriate thoughts. There is no hand-holding, no kissing, and definitely no premarital intercourse.
Viewers are convinced Justin Duggar and Claire Spivey have broken a major courtship rule
Justin and Claire began dating in early 2020, which shocked fans, as Justin is not yet of courting age; he won't be 18 until November 2020. Justin and Claire announced their courtship just before the season finale of Counting On back in September, which introduced Claire to fans for the first time.
Justin has been spending most of his time down in Texas with Claire, which has led some to think he's not following the chaperone rule. But, even more scandalous than that, some viewers are convinced that Justin and Claire are not saving their first kiss for marriage. The two recently posted a video for fans, and the show's critics are certain the couple's loving gaze toward the end suggests that they've gone further than side hugs.
"I would bet good money that they have kissed already just look at their faces at the end," one user wrote after posting the video to Reddit. "I guess we'll find out on the wedding day. If the kiss doesn't look like a toothless baby trying to bite an unpeeled orange, then we'll know for certain," one user replied. "You can tell they've been doing some premarital kissing. Their body language seems too close for them to not have gone beyond side hugging or holding hands," another person added.
RELATED: 'Counting On' Viewers Predict the Details of Justin Duggar's Potential Wedding to Claire Spivey
Are Michelle and Jim Bob loosening their strict grasp on their kids?   
Viewers have also discussed the possibility that Michelle and Jim Bob are lessening the grip on their children when it comes to courtships. The two don't seem to be pressuring their oldest daughter, Jana, to tie the knot. Plus, John David and Abbie Duggar were able to do certain activities by themselves, such as going shopping.
Michelle and Jim Bob clearly haven't been chaperoning Justin, since he's spending so much time out of state. And it's possible they're not as strict on kissing before the wedding as they once were, though that hasn't been confirmed.