'Counting On': Some Viewers Think Lauren Duggar's Mental Health Caused a Divide Between Her and the Duggar Family
Some think Lauren Duggar's openness about her depression created problems with Michelle and Jim Bob Duggar.
Josiah and Lauren Duggar have been married since 2018, and the two have already been through some life-changing events. Lauren became pregnant with the couple's first child shortly after they wed, but within weeks, Lauren learned she had lost the baby to a miscarriage.
Lauren opened up about the depression that followed — and some critics of the family think Lauren's honesty drove a wedge between her and Josiah's parents, Michelle and Jim Bob Duggar.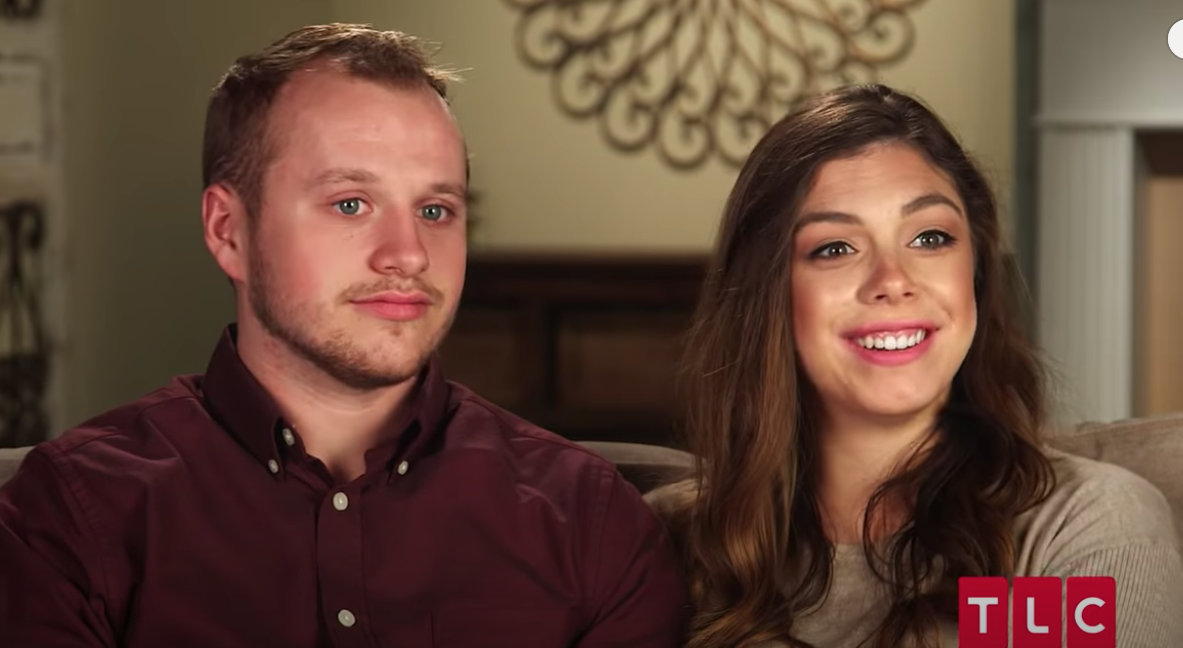 Lauren Duggar opened up about her struggle with depression following her miscarriage
After the wedding excitement died down, Josiah and Lauren settled into their new lives and wanted to start a family. The couple quickly learned they were expecting, and Lauren, who was 19 at the time, was thrilled. However, the two learned within a matter of weeks that Lauren had lost the baby. Miscarriages are not uncommon; as many as 50% of pregnancies end in miscarriage.
Still, Lauren's faith was tested during that time, and she revealed on the show that she had greatly struggled with her mental health after losing the baby. "I remember hearing people say, 'I went through the depression,' and all I think is, 'Whatever,' you know?" Lauren said in an interview during Counting On. "But … [Now] I know what it feels like to live your life like every day is worthless. What am I living for? You're just scared. You feel all alone."
Lauren spent months trying to heal from the loss, and though she and Josiah have since welcomed another child, she has still remained outspoken about the toll her first pregnancy took on her mental health.
Critics are convinced Lauren's openness started problems with her in-laws
The Duggars don't typically talk about loss in a bad way. Though they mourn, such as when their Grandma Mary died, they look at death as crossing over into heaven — and as something to celebrate. Lauren taking a different approach and opening up about how much the loss hurt her has some critics thinking it might have driven a wedge between her and Josiah's parents.
Some viewers have noticed that Lauren doesn't appear to be in her in-laws' good graces; she is hardly active on social media, and her daughter didn't receive a birthday post from Michelle and Jim Bob to celebrate her first birthday.
"I don't remember if any of the other daughters mentioned going through it after child birth, but Lauren described the feelings pretty explicitly, probably in language that the other kids wouldn't dare use," one user wrote on Reddit. "She's in the wrong family if she wants any kind of actual help," someone else wrote. Other users felt bad for Lauren that she wasn't able to receive professional help for her loss. "She looks absolutely miserable. She should have never married into this family," another user added.
The Duggars hardly grieve publicly
It has not been confirmed that Lauren's mental health played any role in the suspected falling out between her and the Duggars (the falling out has not even been confirmed). But the Duggars leave everything up to God, and in the past, other family members have not shown such vulnerability in talking about their losses.
This has led some to think that Michelle and Jim Bob don't want their children to grieve publicly for more than a moment. It's nearly impossible to confirm any kind of connection between Lauren's words and her in-laws' reaction, but some don't think it's a far-fetched theory.
If you or someone you know is seeking help with depression, call the Substance Abuse and Mental Health Services Administration hotline at 1-888-662-4357.