'Counting On' Viewers Theorize That Jinger Duggar and Jeremy Vuolo Were Secretly Courting Long Before Anyone Knew
Jinger Duggar and Jeremy Vuolo have been married for nearly four years, but the two didn't spend much time courting (from what we know). The Counting On couple only officially courted for one month before Vuolo proposed. But now, some of the show's viewers are theorizing that Duggar and Vuolo were secretly courting long before their family made any kind of public announcement.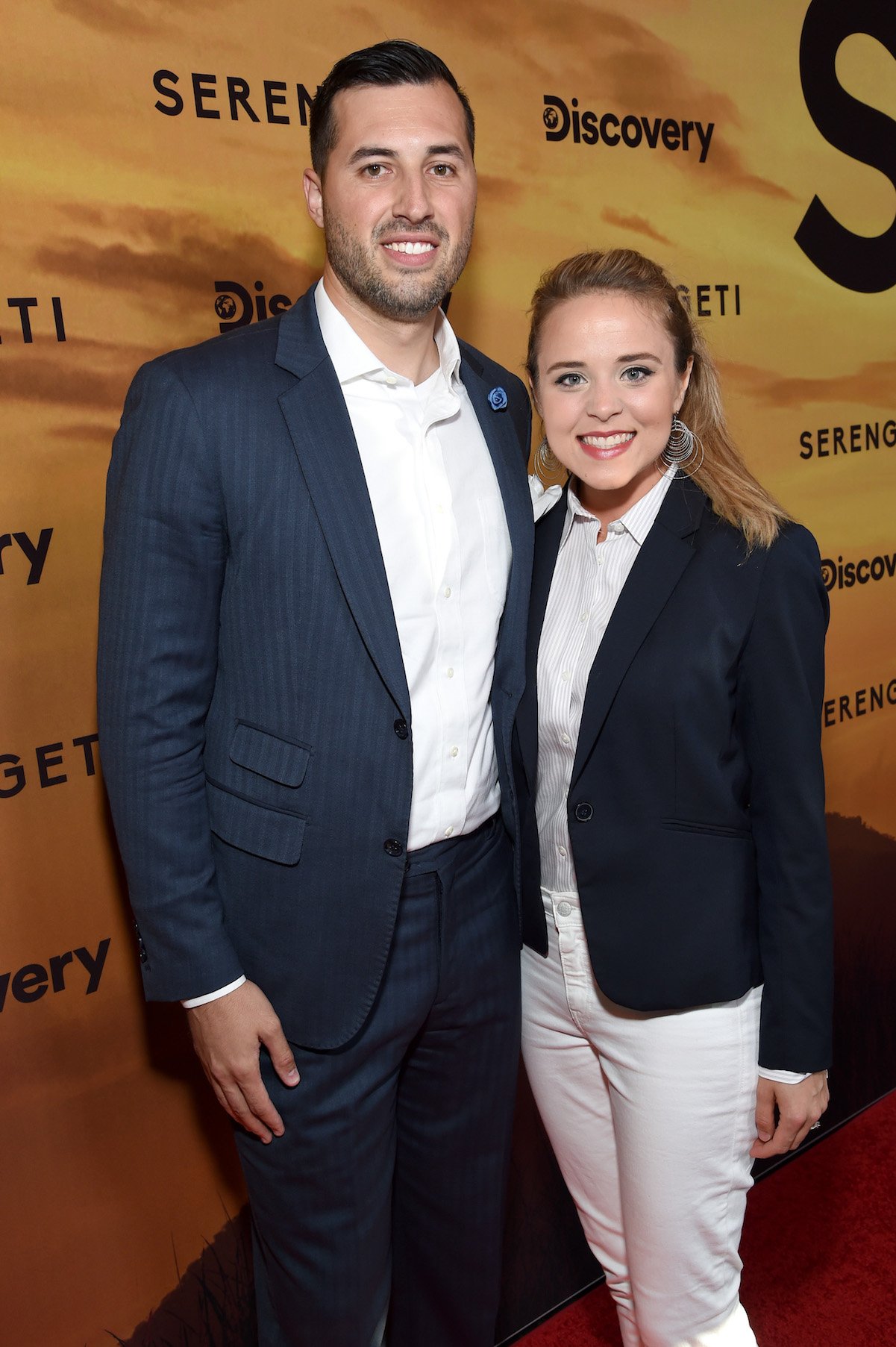 Jinger Duggar and Jeremy Vuolo met through Duggar's sister, Jessa Seewald
Many of the Duggar kids have met their spouses through church or homeschooling, but Duggar and Vuolo's introduction was more of a surprise. Jessa and Ben Seewald had visited Texas and were looking for plans when they learned of a church meetup being held at Vuolo's house. Though they had never met Vuolo, the three of them hit it off, and soon after, Vuolo came to Arkansas to visit the Seewalds.
From there, Vuolo and Duggar realized they had a connection, and after getting approval from Jim Bob, the two were able to start a courtship. But a lot of time passed between the couple's initial meeting and their public courtship announcement.
RELATED: The Church Jinger Duggar's Husband, Jeremy Vuolo, Attends Might Be in Big Trouble
Vuolo proposed to Duggar one month into their courtship
The Duggar family typically doesn't court for long. Some courtships, specifically Michelle and Jim Bob's older children, last for several months or up to two years. Lately though, there have been courtships that last as little as four weeks. Duggar and Vuolo were on the shorter end, spending a little more than one month in a courtship before Vuolo proposed. But the timeline for the couple doesn't entirely add up.
Fans are convinced Duggar and Vuolo courted in secret
Duggar and Vuolo were first introduced in 2015, and according to Romper, it was almost a full year before they actually entered a courtship. Despite that the two were open about not courting from the moment they met, some critics of the show theorize the two were secretly courting prior to Jim Bob's approval or a public announcement. According to Vuolo, it wasn't until after a mission trip to Central America that he sought courtship approval.
RELATED: 'Counting On': Jinger Duggar's Husband, Jeremy Vuolo, Faces Backlash After 'Insensitive' Tweet
"[Vuolo] has been sniffing Jinger out for a long time… I honestly feel bad for Jinger," someone said on Reddit. Fans noticed Vuolo appear in a Counting On episode in 2015 and are convinced he was trying to make a move long before anyone realized. "This [Counting On appearance] was in Arkansas for Jessa's baby shower. Why would he travel from Laredo to Arkansas just for a stupid baby shower?" another critic wrote, agreeing that there seemed to be something going on with Duggar and Vuolo early on.
Someone else suggested that the two might have been courting long before a public announcement but that their courtship was kept under wraps due to the failed courtship between Josiah and Marjorie shortly before that. Still, it is only viewers' speculation, and nobody can definitively say that Duggar and Vuolo were in a secret courtship before the public was informed.