'Counting On' Viewers Think Jeremy Vuolo Married Jinger Duggar For the Wrong Reasons
Jinger Duggar and Jeremy Vuolo have been married for nearly four years. The two tied the knot in November 2016, though their courtship was only several weeks long. But some Counting On fans have always felt that something was off between Duggar and Vuolo — and they suspect he might have married her for the wrong reasons.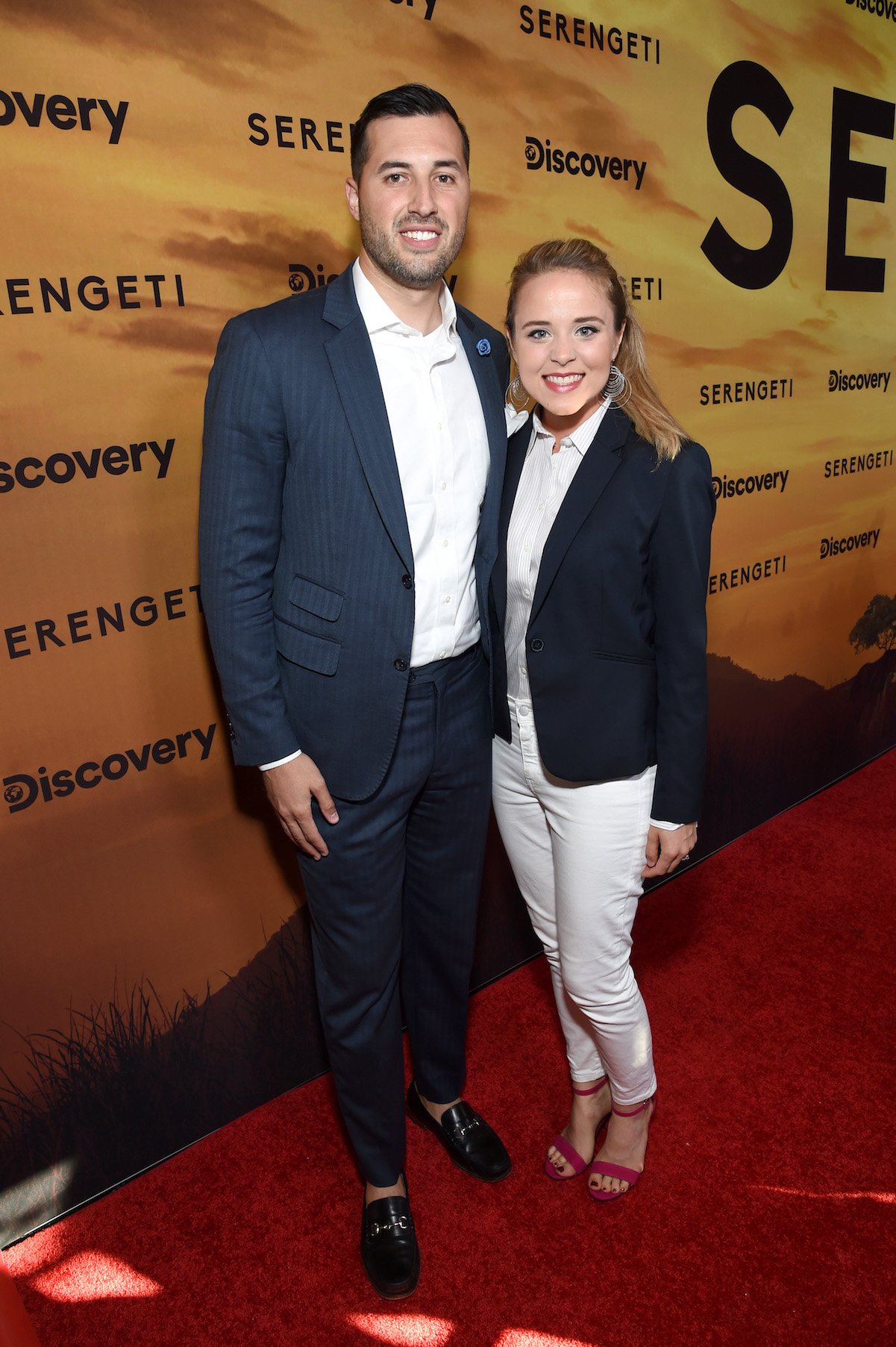 Fans think Jinger Duggar and Jeremy Vuolo's dynamic has changed
When Duggar and Vuolo started courting back in 2016, they were so in love. Duggar was in her early 20s, and she had never experienced a courtship before. But some think her lack of romantic experience ended up hurting her. Duggar and Vuolo moved quickly; he proposed after only a few weeks. The couple tied the knot a few months later, and since then, some think their dynamic has changed.
Fans noticed in a now-deleted Instagram video that Vuolo appeared controlling over his wife during their Q&A. Some have found the couple's relationship to seem "fake" for social media, causing people to wonder if the two act differently toward each other behind the scenes. Still, there is nothing to confirm that there is anything negative happening in Duggar and Vuolo's marriage; the two are expecting their second child in November.
Some are convinced Vuolo married Duggar for the wrong reasons
Now that Duggar and Vuolo have been married for several years, some of the show's viewers are growing increasingly convinced that Vuolo married his wife for the wrong reasons. Viewers who often criticize the show discussed Vuolo's personality on Reddit and suggested that he might have only been after Duggar for the fame.
"Jeremy married [Jinger] for a bit of fame," one user wrote. "… He has been able to leverage Jinger's minor celebrity into some opportunities," another person added. In the past, others have brought up the idea that Vuolo once described Duggar as "meek," saying it was one of his favorite attributes about her, which had some further questioning his intentions.
Viewers don't think the two would ever get a divorce  
The conversation was also about whether the viewers thought Vuolo would ever divorce his wife if the Duggars became "irrelevant." The Duggars do not believe in divorce. Most people said no, though they felt it was in part because Vuolo enjoys having someone to do the cooking and cleaning. (In the Duggar family, women typically take on traditional, submissive roles in a marriage.) Plus, some felt he wouldn't want it for his image. "I think he's way too image conscious to initiate a divorce," one user wrote. "A divorce would make him look bad," someone added.
It's important to note that Vuolo has never expressed any interest in separating from his wife. Fans and critics alike have speculated about the couple's marriage and whether Vuolo treats her as well as he should, but nothing has ever been confirmed by Duggar and Vuolo, or any member of the family. Still, some can't help but wonder what things are like between the couple behind closed doors.