'Counting On' Viewers Think Josiah and Lauren Duggar's Marriage Was the 'Most Arranged' Of Any Duggar Couple
'Counting On' viewers aren't sure about Josiah and Lauren Duggar's marriage.
There have been theories over time that some of the Duggar marriages are prompted by Michelle and Jim Bob. Some think the parents want their children to end up with specific people, and they plant a seed so as to make sure their child starts a courtship with that person.
As time goes on, viewers of the show can't help but think that Josiah and Lauren Duggar's marriage was the "most arranged" of any Duggar couple.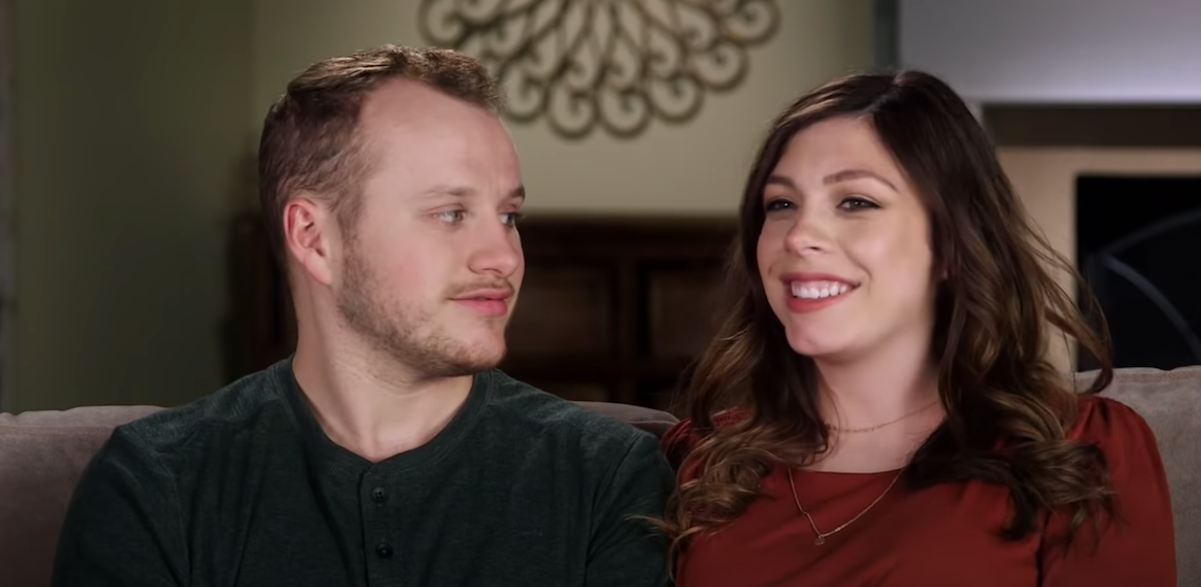 Viewers have suspected Josiah and Lauren Duggar aren't a good match
When Josiah and Lauren tied the knot back in 2018, fans were thrilled. But over time, viewers of the show have noticed that Josiah and Lauren don't appear to have the close bond that some other Duggar couples do.
Those who tend to criticize the Duggars have suggested that the couple's on-camera chemistry seems way off. Some believe the two don't seem to tolerate each other well behind the scenes and that they don't show each other much affection when the cameras are rolling. Still, there is no proof that Josiah and Lauren don't get along.   
Some are convinced Josiah and Lauren's marriage was completely arranged
For a while, the show's critics have thought the Duggar marriages might be arranged by Jim Bob and Michelle. The kids tend to meet their spouses through either church or homeschooling conferences, which means they're only exposed to people who have the same beliefs as them. Plus, everyone needs to be vetted by Jim Bob before permission can be granted, which means he has a pretty important say in who ends up with whom.
Viewers think that, based on Josiah and Lauren's interactions, their marriage seems the "most arranged" of them all. "[Lauren] wanted to be married, and Josiah's pretty non-threatening. It really seems to be the most arranged of all their arranged marriages," one Reddit user wrote. "It was arranged, and it shows. They have no chemistry," someone else wrote. Others suggested Lauren only agreed to marry Josiah so she could become fundamentalist "royalty."   
There is no proof of arranged marriages — but viewers have theories about other couples, too
It's important to note that it has never been confirmed whether Duggar marriages are actually arranged. The biggest reason for thinking so is the way in which the Duggars meet their spouses; several have met through Jim Bob. Plus, the Duggars tend to meet people at conferences or gatherings related to their religion, suggesting that there is a certain standard that future spouses must meet in order to be accepted into the Duggar family by Jim Bob and Michelle.
However, there is at least one exception to the arranged marriage theories. Jinger Duggar and Jeremy Vuolo met through Jessa and Ben Seewald, and Jim Bob was completely unaware of Jeremy prior to agreeing to let him court his daughter.