'Counting On': What Would Jana Duggar's Perfect Man Be Like? She's Already Told Us
Jana Duggar is still sitting at home, waiting for her Prince Charming to come along. Jana, now 30, has planned several weddings, cared for more than a dozen babies, and redecorated several homes. None of them have been her's, though. Fans have long believed Jana may have eyes for her best friend, Laura DeMasie. The reality TV star has shot down that notion and even suggested she's dated several men who haven't made the cut. Some family followers believe Jana is just picky when it comes to who she'd like to spend her life with. Thankfully, for potential suitors, Jana has already willingly shared what she's looking for in a man.
Jana has stated that she's looking for a rugged guy
Everyone wants to talk about Jana's dating preference. The reality TV star, however, has already made herself clear. Jana is waiting for the perfect man for her. Back in 2016, she threw a touch of shade at her sisters when she suggested that she wasn't interested in marrying "the first guy to come along." Jessa Duggar, who married Ben Seewald in 2014, Jill Duggar, who said "I Do" to Derick Dillard in 2014, and Jinger Duggar, who married Jeremy Vuolo in 2016, all married the first guy to "come along."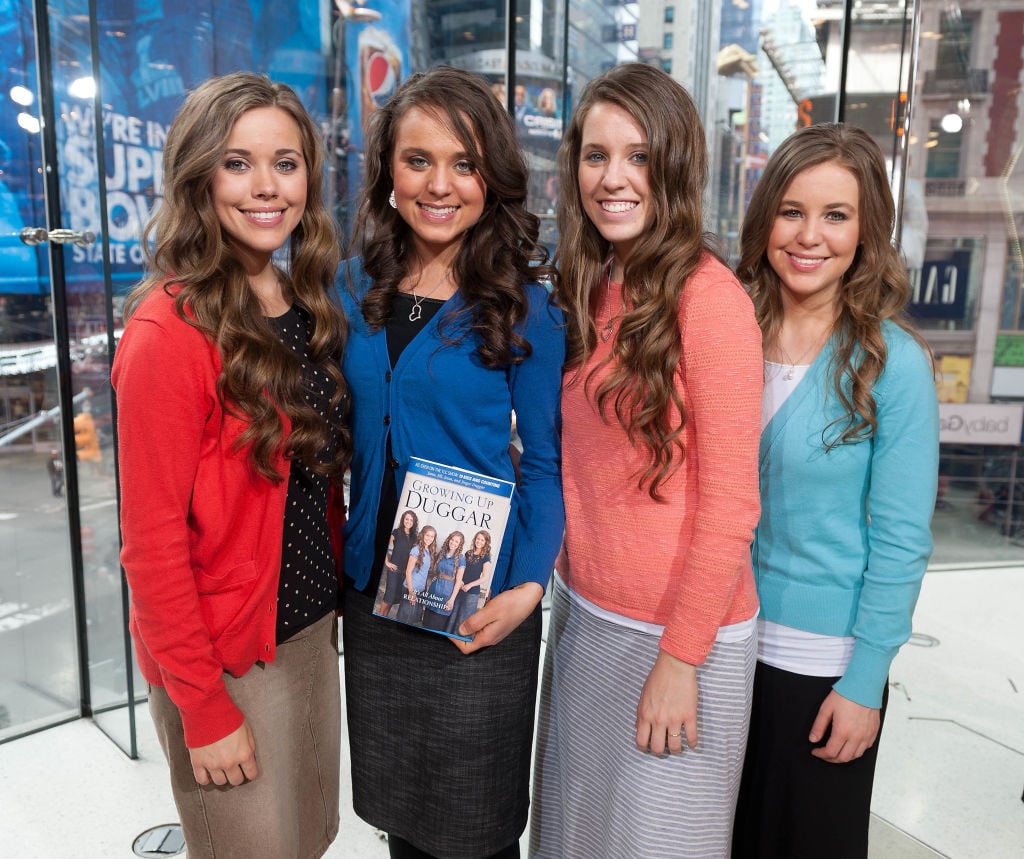 Jana has a few qualities that she's specifically looking for, too. When questioned about her preferences, she made it clear that she's not interested in a guy who sits behind a desk for a living. She's specifically in the market for an outdoorsy type who likes to get his hands dirty. Her sisters have noted that she's "picky", but she insists she's not looking for the man in her life to be perfect.
Family critics once suggested Jeremy Vuolo was interested in Jana Duggar
Several years ago, rumors swirled that Jeremy Vuolo had initially pursued Jana Duggar. Depending on the theory, either Jana rebuked Jeremy's advances, or Jim Bob Duggar told the former soccer player that Jana was not on the market. Based on the theory, Jeremy moved on to Jinger because she was the next available Duggar in his age group.
By the time Jeremy popped in Northwest Arkansas, Jill and Jessa were both already married, and Joy-Anna Duggar was a decade his junior. That would have left two available Duggar ladies to choose from. Jana is close in age to Jeremy. Now 32, Jeremy is just two years older than Jana. Jinger, on the other hand, is six years younger than her husband. Inquistr notes that some fans believe there are pictures of Jeremy and Jana hanging out before he was introduced to the TV world, but those alleged photos have never materialized.
What Jana is looking for in her mate seemingly puts those pesky Jeremy rumors to rest. At the very least, it's a clear indication that Jana would have never gone for someone like Jeremy in the first place. While Jeremy was once an athlete, he's seemingly settled into a much more sedentary lifestyle, and he certainly doesn't look like the type of guy who likes to get his hands dirty. Academic life seems to suit him well, which is in stark contrast to what Jana is looking for in a mate.


Is a courtship on the horizon for Jana?
In Jana's social circles, being unmarried at 30 is a bit strange. Most women within the ultra-conservative sect tie the knot by the time they are 25 years old, and the number of available bachelors seems to dwindle around the same time. With that being said, it's possible that a courtship is still on the horizon for Jana. Fans have long assumed that Jana and Lawson Bates might become romantically involved.
Lawson, who turns 28 in July, seems to have shown interest in Jana in the past; at least his Instagram comments have come across as a touch flirtatious. He has long insisted that he and Jana are just friends, but fans don't buy it. The only real question is whether Lawson is the type of guy Jana would go for. He's a musician, but he does seem to be involved in the family's more manual line of work. He's also a part of the Duggar's small religious community, which would surely be a plus for Jana.