'Counting On': Which Duggar Will Have the Most Children?
Anyone who knows even a few details about the Duggar family understands one simple thing: they have a lot of babies.
The Duggar's large family size is what made them famous in the first place. In modern society where families of more than two children are considered large, it's seen as incredibly shocking for anyone to have so many kids. Jim Bob and Michelle Duggar ended up with 19 living children. And now? Their oldest offspring are reproducing at a quick pace, too.
With a Duggar baby boom happening right now, fans are starting to speculate over which Duggar kid will wind up having the most kids. Will it be Jill? Josh? Joy? Jessa? No one knows for sure, but there are a few clues that could help everyone figure it out!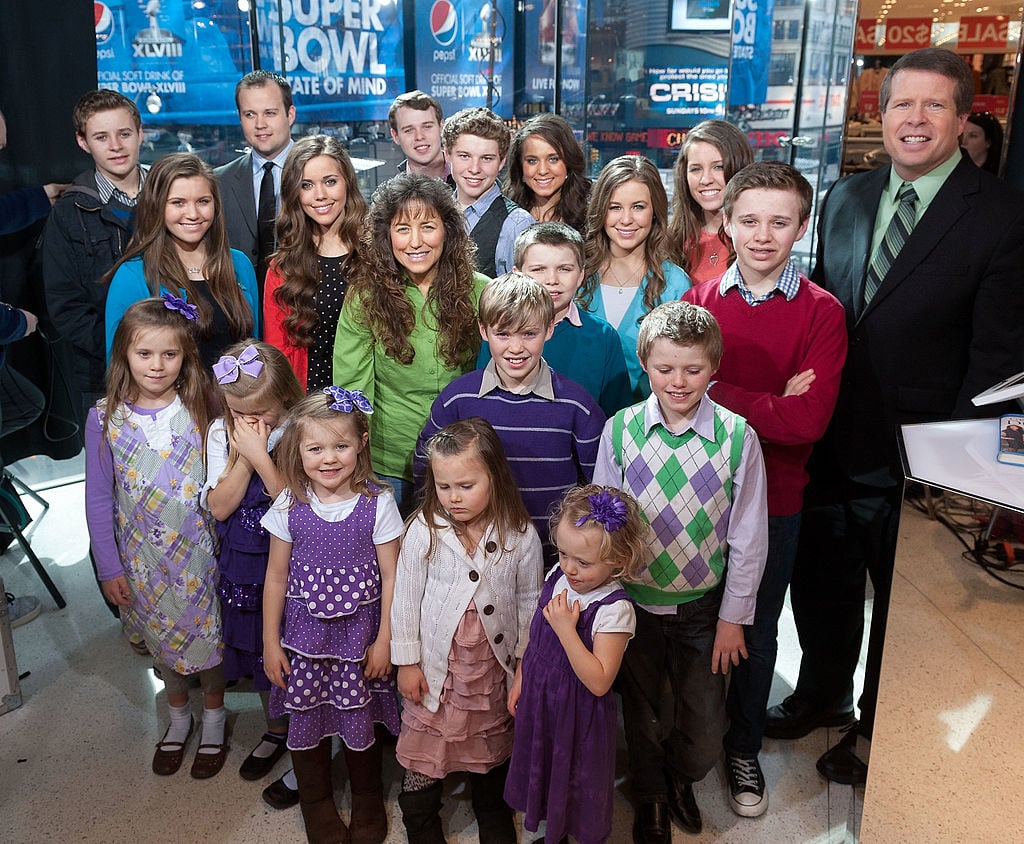 As of today, Josh Duggar has the most kids
The Duggars currently have 12 grandchildren and four on the way, bringing the grand total to 16. Leading the group with the most children of his own is Josh Duggar, who has five kids with wife, Anna, plus one on the way. But remember Josh is the oldest. He's had an unfair head start compared to everyone else.
Josh and Anna Duggar wed in 2008, meaning they've had 11 years to expand their family. Meanwhile, even though Joy-Anna Duggar and Austin Forsyth just got married in 2017, they're already expecting their second baby together. That gives them a good chance of catching up to Josh and Anna once they hit the 11-year mark.
It's likely that all the Duggars will have large families
One of the main reasons the Duggars have larger sized families is because of their religion. In their strict Independent Baptist faith, using birth control is discouraged. The family unit is more typically patriarchal with the husband supporting the family while women stay home to raise the (many, many) children.
Most fans agree that the Duggar children aren't as strict on rules as their parents are. But even though they're more flexible on things like wearing pants and tank tops, that doesn't mean they'll totally break tradition when it comes to family size.
Fans thing Joy is destined to become like her mother
Even though Josh's wife Anna currently has the most children, Counting On fans can't help but notice the similarities between Joy and her mother in particular.
As Joy told US Weekly in a statement, "Every child is such a precious gift from God. I'm most looking forward to watching Austin as a dad and raising children together with him. I have a lot of good memories of my mom teaching us and the quality time we spent together, and I'm really looking forward to doing that with my own children. It's such an amazing thing to be a parent and raise children!"
Joy also expressed her desire to have more kids shortly after giving birth to her son, Gideon. Her second pregnancy came as no surprise.
As for which Duggar ends up with the most kids, only time will tell. But one thing is for sure: Jim Bob and Michelle Duggar will need to stay in that big house if they want to host all the grandchildren for holidays!