'Counting On': Why the Duggar Boys Aren't Allowed to Have the Internet on Their Phones
Whether you've been watching the Duggars since their early years on 19 Kids and Counting or you're still keeping up with the family via Counting On, there's no doubt they're an odd bunch. Michelle and Jim Bob Duggar first put their family on the scene years ago when the oldest kids were just teens, but everyone's growing up fast. Now, many of the older Duggars are married and having children of their own while the younger ones remain in the huge family home we get glimpses of from time to time.
Not only are there many Duggar kids, but the family abides by some seriously strict policies. And it turns out the Duggar boys aren't allowed to have the internet on their phones. Here's why.
The Duggar kids have bizarre rules when it comes to phone usage
We know the Duggars are fundamentalist Christians who believe women should be submissive and modest, as that's evident just from looking at how they dress every day. But it's important to remember that many of the strictest Duggar rules are enforced when one member of the family enters a courtship. When one of Jim Bob or Michelle's kids is courting, all dates must be chaperoned by another member of the family — and there's absolutely no touching, hand-holding, or frontal hugging allowed until the couple's wedding day.
Phone usage also comes into play here, too. Everyone has a phone these days, and the Duggars are no different. When a Duggar is courting, however, they must add Jim Bob and Michelle into a group text with their significant other so every text sent is viewable to all parties. Similar rules apply to FaceTime and phone conversations, In Touch Weekly notes. The couple can use these tools to connect with the one they're courting, but they can expect Jim Bob or Michelle to be right in the room with them.
Jim Bob has stated the boys aren't allowed to have the internet on their phones
While there are plenty of guidelines for the Duggar kids to follow during their courtships, it seems the rules don't end there. In Touch Weekly notes Jim Bob Duggar has stated in the past that while he allows his kids to have phones before they're courting, he makes sure some capabilities are disabled. During an interview with Covenant Eyes Radio, the publication notes he said, "Young men would have more of a struggle seeing bad stuff, so what we've done with the smartphones is that we've … actually locked out Safari and any Internet search at all, and then we've just had basic apps."
Perhaps Jim Bob enforced this rule following the Josh Duggar scandal, too. Not only did Josh admit to sexual molestation, but he was also caught with a profile on the cheating website Ashley Madison. Even more recently, he appeared to have a profile with the dating site OkCupid.
Does the family also have surveillance cameras in their home?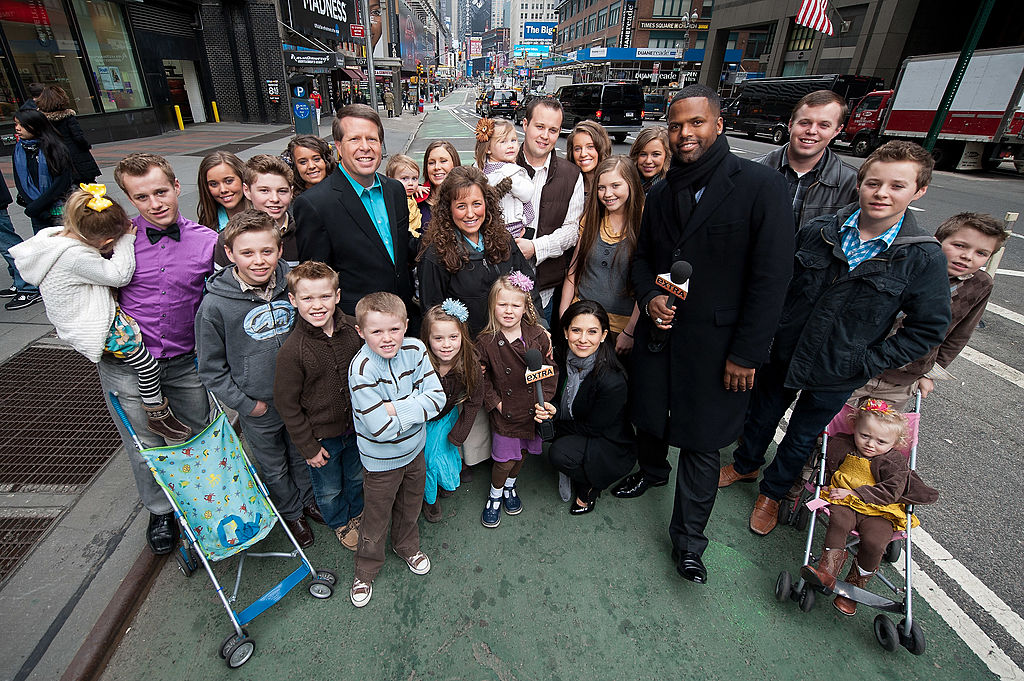 From the many rules the kids are made to follow (and the rule that a chaperone must accompany all courtship dates), it would make perfect sense that Jim Bob and Michelle would also have surveillance cameras installed around their home to see exactly what their kids were up to. Fans on Free Jinger seemed to recall there being talk of cameras around the home as well. As one person noted on the site, "I believe they have security cameras, but it was the Bates who commented on how nice it was to be able to see where everyone was. The Bates have a similar system. The Duggars also have an intercom system." Others seemed to also be in agreement that they believe the Duggars use cameras.
We can't say for sure what the truth is, as the Duggars have never come out and admitted to having surveillance on their property. But given their personal history, it wouldn't surprise anyone.
Check out The Cheat Sheet on Facebook!