'Counting On': Will Jessa Duggar Get a Birth Special? Duggar Family Critics Think Not
Jessa Duggar is currently pregnant with baby No. 4, and she's sharing updates about her pregnancy on YouTube. In the past, TLC would have birth specials for the Duggar family via Counting On — but there hasn't been any word of a potential special just yet. And critics seem to think TLC won't have a special for Jessa considering recent circumstances with Josh Duggar's arrest.
Jessa Duggar gave Duggar family fans updates on her fourth pregnancy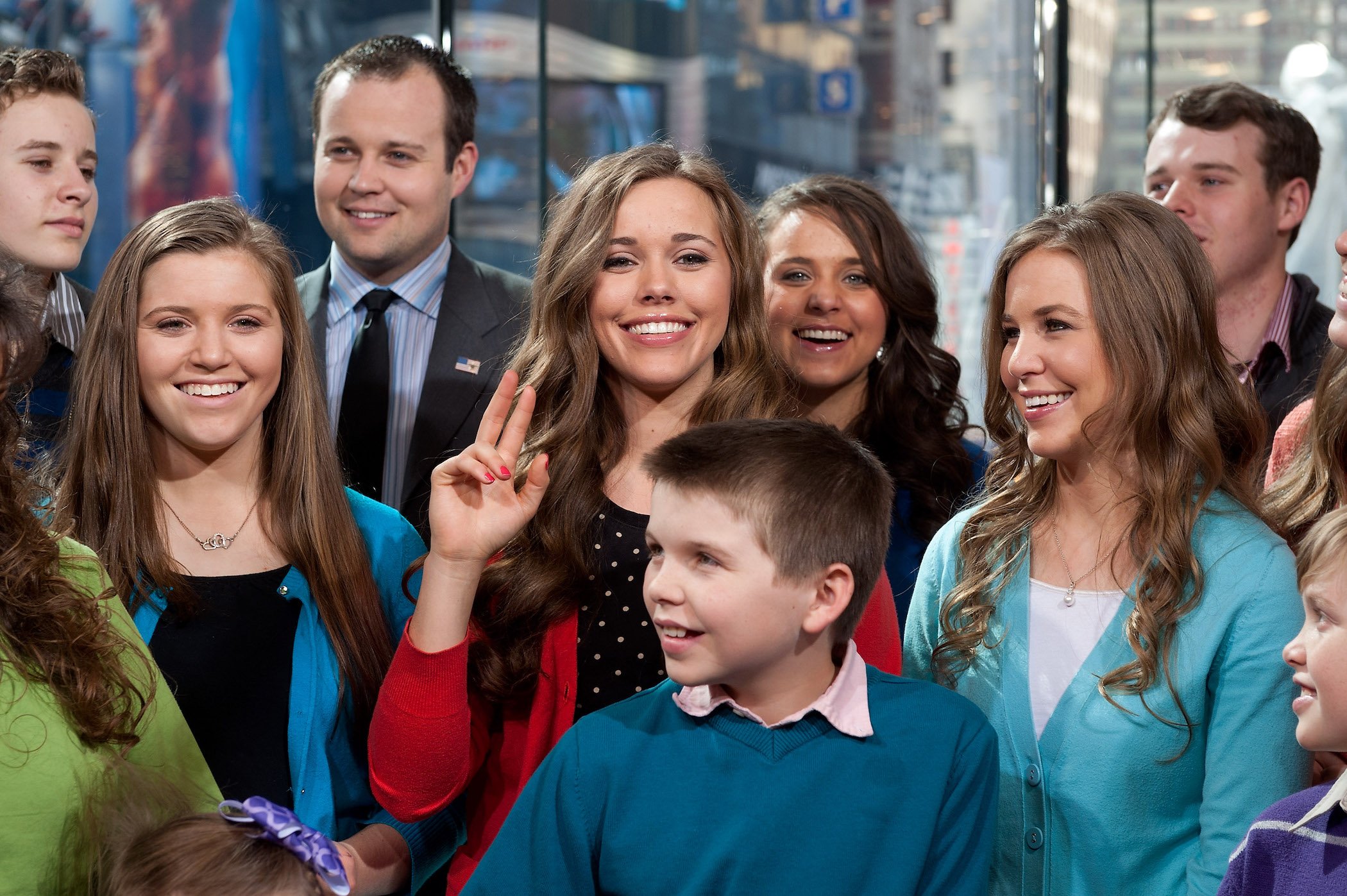 It's not unusual for the Duggars to have plenty of kids — and Jessa having a fourth baby comes to no surprise to Duggar family fans. Even so, she's keeping her followers apprised of information regarding the pregnancy. While she had home births with her first three kids, she explained in a recent YouTube video she's now opting for a hospital birth.
"Ben and I talked this over a lot, and we decided that we're going to do a hospital birth this time," Jessa explained in the vide. "So, that'll be different." She then explained she had "three great home births, good experiences," despite postpartum hemorrhage.
Aside from the birthing choices, Jessa also shared she's waiting to tell the rest of her family — including her kids — the gender of the baby. "We decided we are not going to tell our kids before — that we're going to wait," she noted. "When the baby's born, we're going to tell them first. So, they'll get to know gender and name and all of that." Spurgeon and Henry, Jessa's oldest, will then get to make the announcement to the rest of the Duggar family.
Will Jessa Duggar get a 'Counting On' birth special?
So, will Jessa get a birthing special? While a number of Duggar family members in the past have had specials with TLC's Counting On, this time around might be different. In April 2021, police arrested Josh Duggar for allegedly downloading child sexual abuse images. Fans and critics think this could greatly impact whether the show moves forward with a birth special for Jessa, as the Duggars have been laying low ever since.
"Jessa's pretty much the 'lead' of the show, and all of her kids have been born on TV," a Reddit user noted. "If she's offered a special, I can't see her or Ben saying no. But then again, I can't see it being too popular if it comes out in the middle of the trial."
 "I don't think Jessa is going to have a birth special, though," another critic wrote. "It would be shocking if TLC does anything with the Duggars this year, mostly because [Josh's] trial most likely won't even start this year."
"I don't expect a special," another critic added. "They may film on their own and make a big deal on their YouTube channel to monetize it that way but I can't see TLC doing one."
Will 'Counting On' return in 2021?
So, will TLC bring back Counting On in 2021? So far, it doesn't seem like the network has made any concrete plans for bringing the Duggar family back. But they did make a statement after Josh's arrest to assure fans Josh never took part in the show and has no affiliation with the network anymore.
"TLC is saddened to learn about the continued troubles involving Josh Duggar," the network stated. "19 Kids and Counting has not aired since 2015. TLC canceled the show on the heels of prior allegations against Josh Duggar and he has not appeared on air since then."
We'll have to wait and see what TLC decides. Perhaps it's dependent on what occurs with Josh's trial in July. Either way, Jessa's YouTube channel appears quite active, so fans can expect more content about her pregnancy there.
How to get help: If you or someone you know has been sexually abused, text HOME to the Crisis Text Line at 741741 for free and confidential support.
Check out Showbiz Cheat Sheet on Facebook!
RELATED: Duggar News: Duggar Family Video Shows Jessa Duggar's Latest Baby Bump