Couple From OWN Reality Series Accused of Scamming Others out of Hundreds of Thousands of Dollars
It looks like another OWN reality show star is facing a scandal. Just months after Sweetie Pie's star Tim Norman was arrested in connection with the murder-for-hire plot against his own nephew, stars of another show are in legal trouble. This time, a couple is accused of scamming people out of an investment.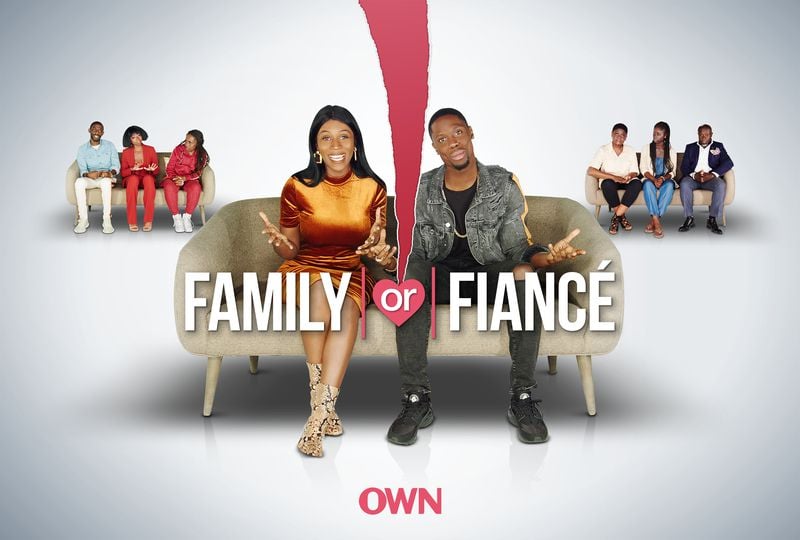 The couple appeared on OWN's reality series 'Family or Fiance'
Marlon and Lashonda Moore participated in an episode of the OWN reality series Family or Fiance'. The show chronicles couples heading down the aisle with opposition from their families. 
Marlon is a celebrity DJ under the stage name DJ ASAP, or Dre.  He's worked alongside artists including Bryson Tiller, Snoop Dogg, and Chris Brown. Lashonda admitted that Marlon's partying lifestyle was a concern at times, saying she had a lack of trust that Marlon would remain faithful. Marlon even joked that Lashonda acted as his bodyguard around other women.
RELATED: Star Of OWN's 'Sweetie Pies,' Tim Norman, Denies His Ex's Claim Of Him Being an Absentee Father
At the time of taping, the couple were three weeks away from their wedding date, with their town vying for a spot on the guest list due to their local celebrity status.
Marlon's best friend and Lashonda did not get along. There were also issues between Lashonda's family and Marlon as her family felt he was overstepping his boundaries as a stepfather to Lashonda's two daughters. Despite this, Marlon planned to legally adopt his two stepdaughters after the wedding.
The point of the show is to document the money problems in a relationship. Still, the couple lived quite the lavish lifestyle of traveling and such. They also began building an online fan base, even appearing on The Breakfast Club to discuss their budding businesses and brand.
The Moore's are accused of scamming others out of thousands of dollars under the disguise of an investment
Despite their celebrity rising, it appears the Moore's are not as squeaky clean as they appear. According to NBC in Dallas Fort Worth, Texas, there are nearly 200 complaints of people accusing the Moore's of scamming them out of thousands of dollars. Amid the COVID-19 pandemic, the Prosper, TX based couple began promoting an investment opportunity under their company BINT Operations, LLC., which is short for "Blessings In No Time."
A lawsuit filed against the couple from investors alleges that they operated an "illegal pyramid scheme…to scam tens of millions of dollars from members of the African American community throughout the nation."
A Mississippi native claims she decided to invest in the company with a promise on her return on her investment off of a referral from her family member. "They wanted to say it's for Blacks, they wanted to say it's to build the Black community is what they wanted to say," Rosetta Fleming told the media outlet.
RELATED: 'Sweetie Pie's': Tim Norman Won't Face the Death Penalty in Connection With His Nephew's Murder
For an initial fee of $1,400 dollars, Fleming and others allege that the Moores promised to "bless and assist needy members of the African American community in the wake of the pandemic and economic and social strife."
In return, Fleming says she was promised more than $11,000 in compensation, which she intended to use to clear some personal debt. Fleming said the program was appealing due to her commitment to faith and family.
After she and her husband shelled out more than $7,000, Fleming says she never received a return on her investment, nor anything else promised. She requested a refund but has yet to receive one nearly a year later.
The Flemings reportedly held a zoom call with the Flemings and others who invested, promising refunds would be issued "in the order in which investments were received." But, nothing has come out of it.
As the lawsuit is ongoing, the Moore's have not obtained legal counsel in their response. The lawsuit alleges the couple received roughly $700,000 in investment money.