Courteney Cox Ditched Her LA Home Because a Ghost Haunted It—'I Couldn't Sleep There Alone Ever Again'
Courteney Cox is a beloved actor who appeared in one of the most popular TV shows of all time: the iconic comedy Friends. Although Cox rose to fame for playing the particular and hilarious Monica Geller, a large group of fans knows her best for her work in horror movies.
The Scream films have made Cox a pop culture icon, and recently, Cox reprised her role as Gale Weathers in an all-new Scream reboot. In a recent interview with Jimmy Kimmel, Cox opened up about her own real-life scary experience, revealing that she once lived in a haunted house.
Courteney Cox is known for her work in the 'Scream' franchise
Cox made her first appearance as the ambitious journalist Gale Weathers in 1996 when she appeared in the very first Scream film. The movie was a critical and commercial success, and Cox's relentless and believable work as Gale certainly contributed to that. She went on to appear in Scream 2, released in 1997, Scream 3, released in 2000, 2011's Scream 4, and, most recently, the 2021 reboot Scream.
Through it all, the character of Gale has remained a firm fan favorite—and Cox has embraced the character's legacy. In an interview with The New York Times, Cox revealed she didn't second-guess her decision to play Gale in the latest Scream film, signing on right when she learned her longtime co-stars David Arquette and Neve Campbell were back on board, noting: "I had no apprehensions. I was just so happy to be working with both of them."
What did Courteney Cox say about living in a haunted house?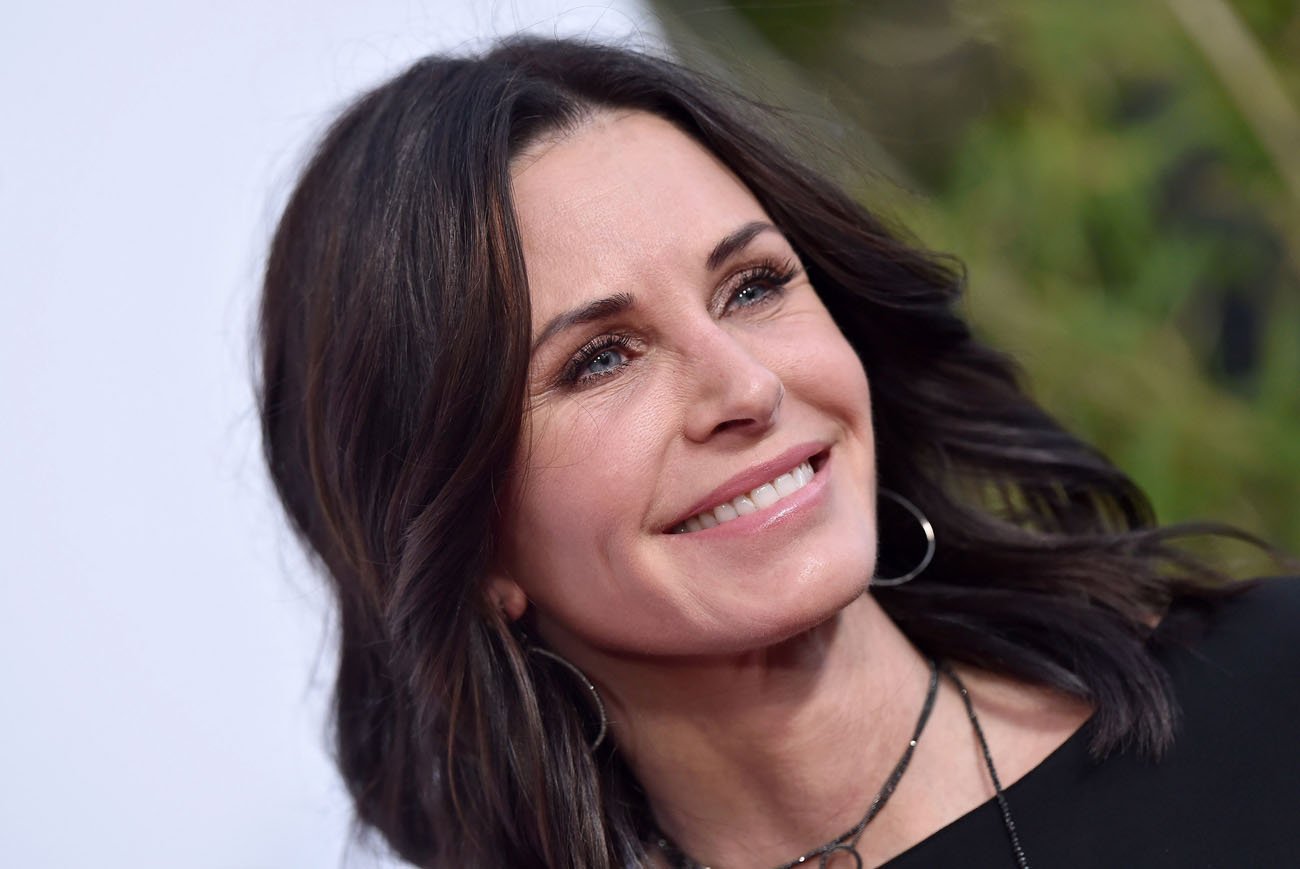 Cox might be a horror film veteran, but she doesn't play when it comes to real-life ghosts. In a recent interview with Kimmel, Cox opened up about her experience living in a haunted home.
As reported by Insider, Cox told Kimmel: "I didn't believe at first, but I lived in this house in Laurel Canyon, which is in LA, obviously…So Carole King came over to my house and she said there had been a divorce that was really ugly, and there was a ghost in the house."
Cox went on to say that while she was initially dismissive of King's words, her friends started to tell her about scary encounters that they had in her house. The actor even revealed that, at one point, she invited King back to her house to have a séance, in hopes of learning more about the ghost who was haunting the premises. However, Cox hit her breaking point when a UPS delivery driver stopped by her house one day.
As she told Kimmel, "I was at the house one day, not being a believer. And the doorbell rang. It was a UPS guy or something, and I opened the door and he said, 'Do you know this house is haunted?'" As Cox described it, "And I go, 'Yeah, why? Why do you think that?' And he goes, 'Because there is someone standing behind you.' And I was like, 'Let's sell.'" At that point, Cox knew that she was done, telling Kimmel "I couldn't sleep there alone ever again."
What's next for Courteney Cox?
Fans who love watching Cox bring Gale Weathers to life will likely enjoy her latest project, a horror-comedy series on Starz called Shining Vale. The series which premiered on March 6, tells the story of a dysfunctional family who moves to a small town to escape the demons of their past only to discover that there are demons of another variety haunting their new home. Cox stars in the series alongside Greg Kinnear and Mira Sorvino—and for fans of classic ghost stories, the series is bound to be a delight.
RELATED: 'Scream': Courteney Cox Is 'Scared of Everything' — 'I Don't Like Walking Home Alone'