Courtney Love Once Revealed She Dumped Ex-Boyfriend Edward Norton for a Movie Role
As some may know, actor Courtney Love was secretly involved in a relationship with Fight Club star Edward Norton. Norton managed to keep the relationship so under wraps that few were aware of their secret affair. However, Love once admitted she would later dump the actor due to a film role. An act that she felt was shallow of her in hindsight.
Courtney Love once felt like she should have married Edward Norton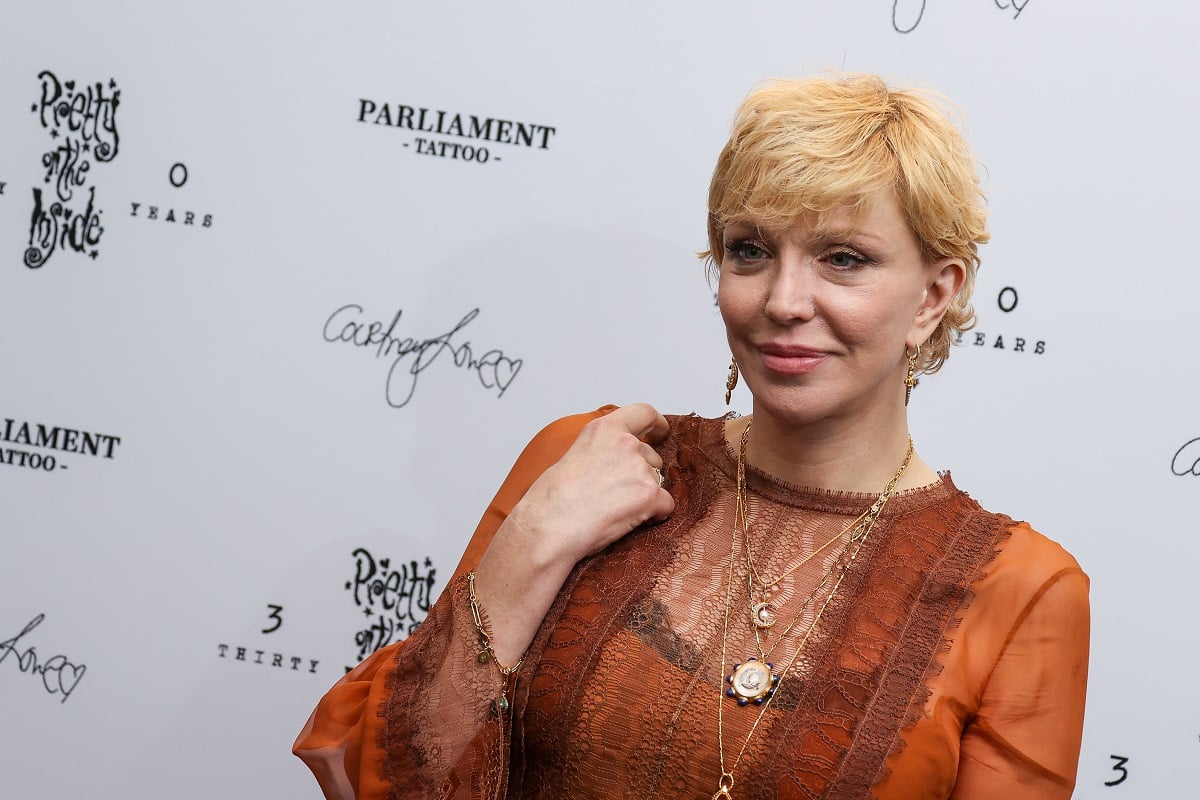 Perhaps Courtney Love's most talked-about relationship is her romance with the late Kurt Cobain. But after Cobain, there was a period of time where Love was in an intimate relationship with Edward Norton. The Things noted that Love and Norton first met each other on the set of 1996's The People vs. Larry Flynt. The two would then date each other off and on from 1996 to 1999.
Despite their separation, Love has always held Norton in high regard. When Love was asked if she had any good boyfriends after Cobain, Love posted a photo of Norton on Instagram. Apart from that, she's stated that Norton's the person she should've married when she had the chance.
"I'm working on my man-karma right now," Love once told Breaking News according to Metro. "I've either had the very good guys or the very bad. I should have married Edward."
But why is it that she didn't?
Why Courtney Love dumped Edward Norton
Courtney Love left her ex-boyfriend for a couple of reasons. She admitted, for instance, to choosing wrong when leaving Norton for another potential partner.
"I left him for a bad man who stole all my money," Love said. "I left Ed Norton, who was good and wonderful, for an average bad man who was in A+R. It's upsetting."
In an interview with Vanity Fair, Love also revealed that she left the American History X star due to a film opportunity.
"I dumped him for a movie role," Love revealed according to Irish Examiner. "If that isn't shallow, I don't know what is."
Still, however, Love maintained she had strong feelings towards the actor. So much so that the actor at the time claimed she left everything in her will to him.
"I love Edward so much," she continued.
Why Courtney Love once allegedly claimed that Edward Norton wouldn't marry Salma Hayek
Sometime after Love, Norton was involved in a relationship with actor Salma Hayek. Love, however, made a controversial comment about how Norton would never marry Hayek. This was because she believed "he can barely understand half of what she's saying."
But the National Enquirer once reported that Love would later issue an apology for the remark.
"[Ed] has never made any negative comments about Miss Hayek," Love said according to Glamour. "I especially apologize to Miss Hayek, who is nothing if not brilliant… with a firm grip and style with the English language."
Courtney Love once believed she saw Kurt Cobain's ghost
While she was with Norton, Love confided in Interview Magazine that she was visited by the late Cobain's ghost. According to the actor, this happened when she was transitioning into a new home.
"When I moved to Hancock Park from Seattle with Frances and Edward, I saw Kurt in a chair for a moment and he said hi to me and then he left," the actor claimed.
RELATED: Nirvana: Courtney Love Breaks Silence on 'Nevermind' for Its 30th Anniversary
Related post url: