Courtney Stodden Weighs In on Pink's Tweet About 14-Year-Old YouTuber Piper Rockelle
Pink has been making headlines for her comment about teen YouTuber Piper Rockelle. Rockelle and her mother have already responded to Pink's concerns.
Now, Courtney Stodden, who has also been making headlines lately for exposing Chrissy Teigen as a cyberbully, has also weighed in on the situation with Pink and Piper Rockelle. 
Here's everything you need to know about Pink's concerns and how Courtney Stodden is involved.
What Pink's tweet about Piper Rockelle said
Rockelle is an influencer and content creator with over 8 million YouTube subscribers and nearly 5 million Instagram followers. According to her Instagram bio, Rockelle's family runs her account. Her family and friends also frequently appear in her YouTube videos. The 14-year-old performs social media challenges, tutorials, DIY projects, and more on her channel. 
On Aug. 29, Pink tweeted about Piper Rockelle. It does not appear as if the two celebrities had ever interacted before. Pink's tweet accused Rockelle's parents and the public of child exploitation.
"How many kids like Piper Rockelle are being exploited by their parents?" the pop singer tweeted. "And at what point do the rest of us say … 'this isn't okay for a 13 yr old to be posing in a bikini whilst her MOTHER takes the photo?!?!'"
Rockelle's Instagram does not have many photos of her in a swimsuit. The account mostly displays pictures of her wearing trendy outfits and making goofy faces for the camera. Pink was likely commenting on Rockelle's Instagram post from Aug. 14 since it is the most recent photo of her in a bikini.
What Courtney Stodden said about Pink and Piper Rockelle
Courtney Stodden seems to be on Pink's side, as they took to Instagram to defend her tweet. Stodden posted a makeup-free photo of themself wearing a tank top and earbuds.
"It's hard for children to separate attention they receive online from predatory behavior from adults. It's our responsibility as a society to step up and protect our kids as much as we can from falling victim to this cycle of digital grooming. As adults, we can see what they can't." 
Stodden added the hashtags #piperrockelle and #pink and tagged Pink's Instagram account, so it's clear what they were referring to in the post.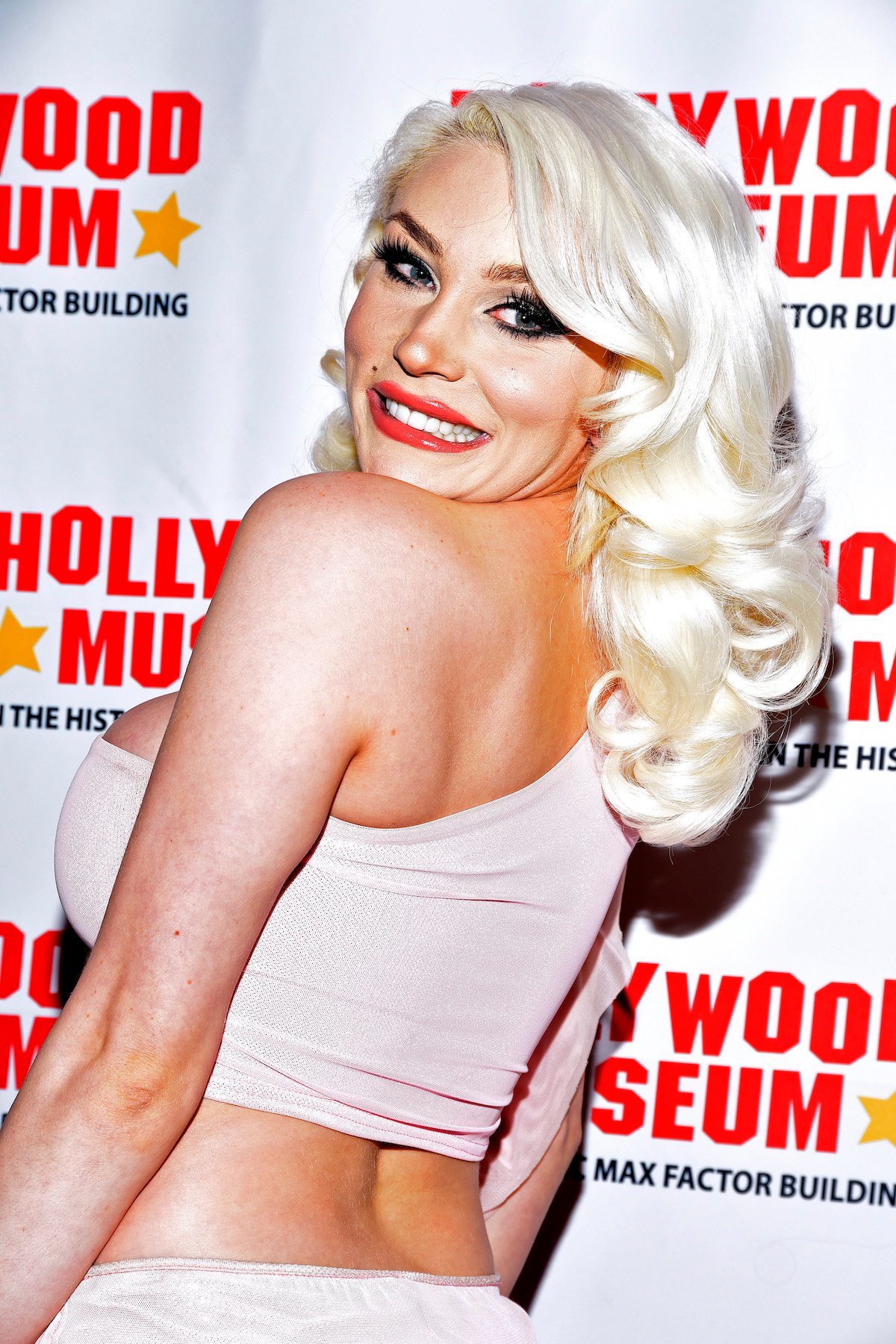 Who is Courtney Stodden?
Courtney Stodden is a singer and social media/reality television star. They first came into the public eye at age 16 when they married actor Doug Hutchison, who was 51 years old at the time. 
In an interview with The Daily Beast, Stodden talked about what it was like for them and their parents to be "groomed" by their former husband. "So many people were like, 'How could your parents let this happen to you?' I don't think people understand the skillset of these predators. They can also groom parents," Stodden stated. 
"He was so charming and so charismatic, and for this man to be so charismatic to give this protective dad his consent to marry his daughter, at the time I was kind of confused about it. I thought, 'Oh, my dad gave his consent. He must be a great guy.' They thought I was going to be saved and protected, and that it was this big love story. But that couldn't have been further from the truth."
Given Stodden's history, it makes sense that they would have an opinion about child exploitation.