'Cowboy Bebop' Showrunner Addresses If Ed Will Be in the Live-Action Series
Cowboy Bebop is considered a classic anime, one that fans feel requires little improvement. That's why many are cautious heading into Netflix's live-action adaptation of the series, which will revisit the antics of Spike Spiegel (John Cho) and his companions through a new medium. And although showrunner André Nemec has promised to do right by fans, many are wondering if his live-action Cowboy Bebop will keep everything that made the anime great — including fan-favorite character Ed.
Who is Ed in the original 'Cowboy Bebop'?
Ed comes in a little later than the other major Cowboy Bebop characters, but that hasn't stopped fans from considering her an iconic and necessary addition to the show. A teenage girl whose hacker alias is "Radical Edward," Ed becomes the Bebop's go-to net diver. Not only is she an invaluable part of the gang, but she offers viewers comic relief throughout the show. She's also pals with Ein, who looks to be featured prominently in the live-action Cowboy Bebop.
Fans love Ed's humor, playful and mischievous nature, and role on the team. Many want to see her in the upcoming Netflix adaptation of the anime. However, it's hard to tell if she'll make an appearance.
Showrunner says those looking for Ed in the live-action series 'will be delighted'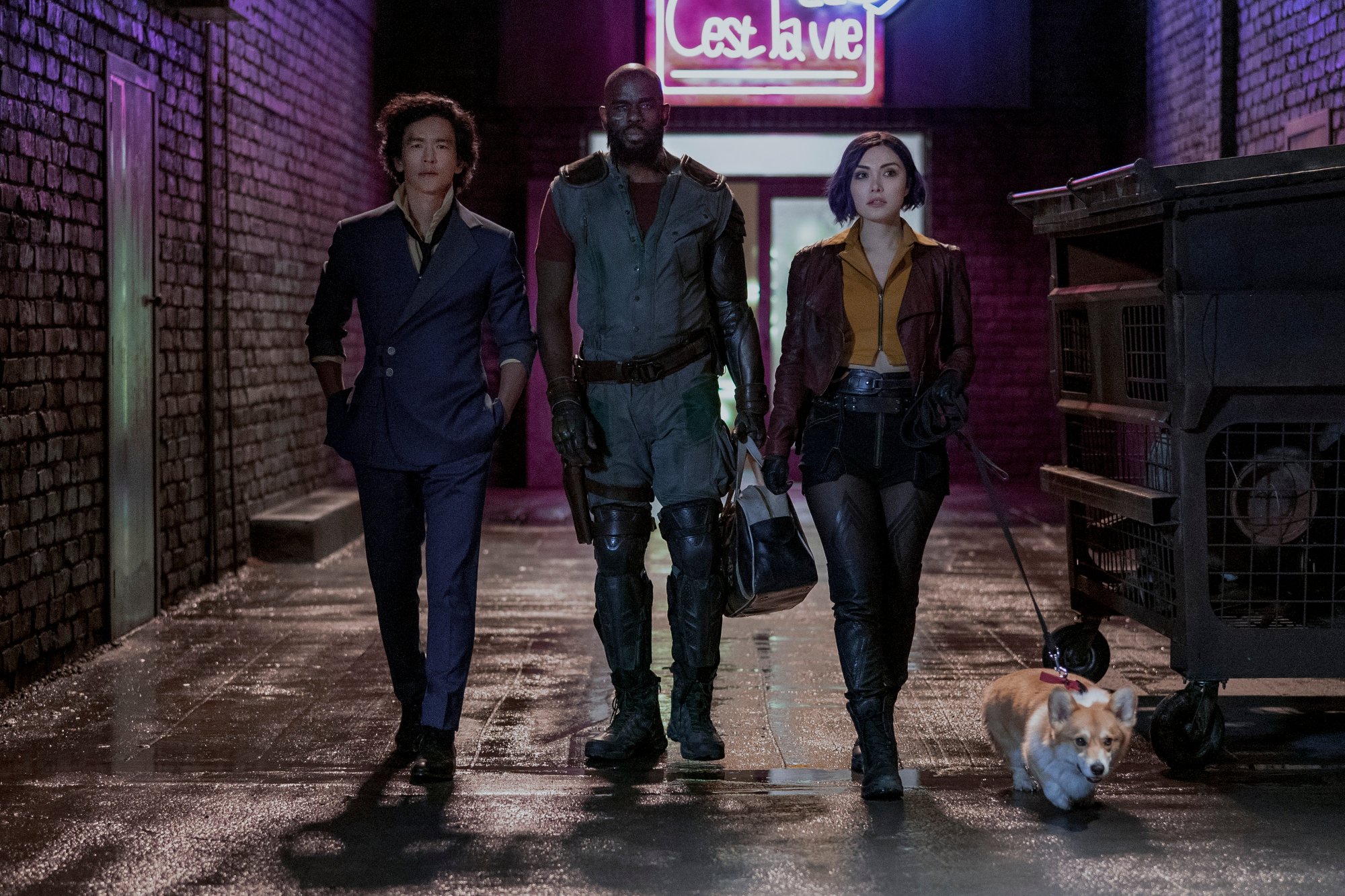 Netflix has unveiled promotional images and the opening credits of its live-action Cowboy Bebop, and fans were quick to point out that Ed is nowhere to be found. Many of them wondered whether she'd appear at all in the upcoming adaptation. And while Nemec hasn't confirmed or denied an appearance, he did suggest Ed fans will be satisfied.
During a discussion with Polygon, the showrunner mentioned that fans have asked about Ed numerous times. He also hinted that there's reason for optimism on the Ed front. Of course, one has to wonder why he's playing coy.
"Ed — everybody wants to know about Ed!" Nemec said. "People will be … very delighted when they watch the season."
Because Ed appears later in Cowboy Bebop, it's possible she simply doesn't appear in the episodes shown in the promotional materials. However, Nemec promised that his live-action Cowboy Bebop wouldn't remake the anime so much as expand it. With that in mind, Ed could play a different role in the upcoming series.
The live-action 'Cowboy Bebop' won't be a direct copy of the anime
RELATED: The Opening Credits for Netflix's 'Cowboy Bebop' Draw Straight From the Anime
How Nemec might change Ed's part in Cowboy Bebop remains a mystery. However, the showrunner did suggest the live-action story will diverge from the anime. In part, that's because Nemec realizes the original is "hallowed ground." Rather than mess with it, he chose to explore it from a new angle.
Nemec told Polygon the live-action Cowboy Bebop would "build out the continuing stories of Spike Spiegel and Jet Black and Faye Valentine while also mining their past stories from the anime."
"We would look at sets, we would look at props, we would look at costumes, we would look at the edits, we would talk about all of these things, not to ape the anime," he added, "but to live in the spirit of the anime."
From that preview, one can assume the characters' journeys will look different in live-action — Ed included. Hopefully, that doesn't mean the Netflix series will write her out altogether.
Cowboy Bebop makes its Netflix debut on Nov. 19, 2021.