'Cowboy Bebop': How Many Episodes Are in Netflix's Live-Action Series?
Netflix is placing a greater emphasis on its lineup of anime content, and that extends to live-action adaptations of beloved classics. The streamer is bringing subscribers a live-action rendition of Cowboy Bebop this fall, and it promises to expand upon the characters and world introduced in the original. How many episodes can fans expect when Cowboy Bebop drops in November?
'Cowboy Bebop' comes to Netflix in November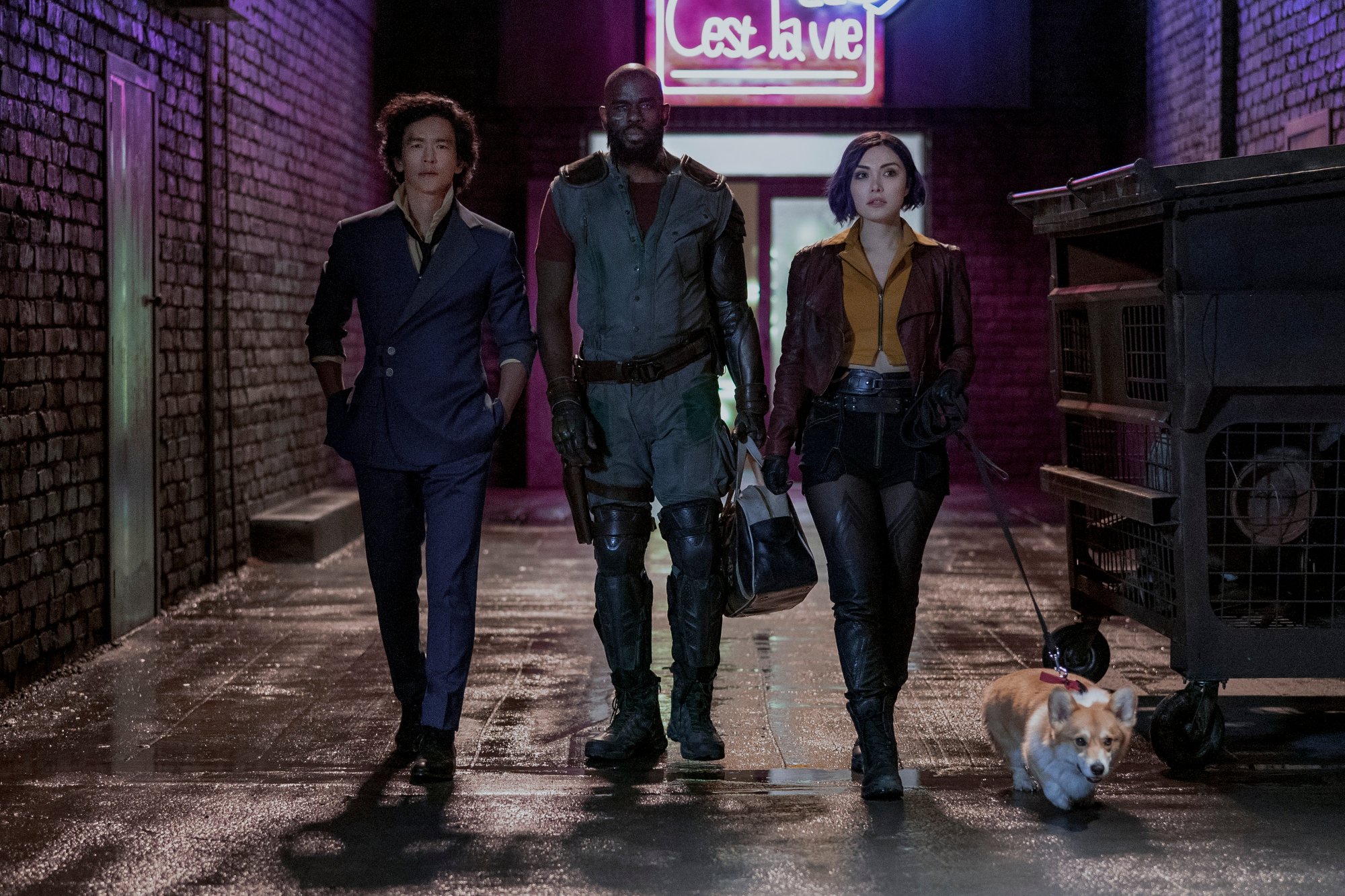 RELATED: 'Cowboy Bebop' Showrunner Addresses If Ed Will Be in the Live-Action Series
Cowboy Bebop debuts on Netflix on Nov. 19, and it promises to take viewers on some wild adventures in space. Of course, the original anime did the same. The antics of Spike Spiegel and his companions will be center stage yet again for the adaptation. However, according to showrunner André Nemec, they might look slightly different in the new series.
Although the Netflix show pays homage to the anime, it doesn't copy and paste its plot. Instead, Nemec told Entertainment Weekly that the live-action series will dig deeper into the characters and their storylines:
"I think that the poetic nature of the anime absolutely allowed for us to mine the archetypal nature of the characters and dig out deeper histories that we wanted to explore — and answer some of the questions that the anime leaves you with."
With Nemec looking to take a more in-depth approach to storytelling with his live-action Cowboy Bebop, how many episodes should fans expect from the Netflix series?
How many episodes will 'Cowboy Bebop' Season 1 have?
RELATED: The Opening Credits for Netflix's 'Cowboy Bebop' Draw Straight From the Anime
Netflix will release 10 episodes of its live-action Cowboy Bebop series in November, which is pretty standard for the platform. All of them will drop simultaneously on Nov. 19, so fans can power through them — though it's currently unclear if they'll have anything to look forward to afterward.
The original Cowboy Bebop is made up of 26 episodes in total, but the anime's installments are around 25 minutes each. Netflix's episodes should be around an hour apiece, so they'll be able to cover the same amount of ground.
Jeff Pinkner, who serves as a writer and executive producer on the series, told Observer the longer episodes will allow them to build on the source material in a way that appeals to longtime fans and newcomers alike:
"I think that because we have these hour-long episodes, we have an opportunity to take the anime and sort of like just deepen and dimensionalize the source material. Really tell stories set in that world in a way that hopefully will not only delight the fans of anime but expose a whole bunch of new people to the world of Cowboy Bebop, the awesome work of Yoko Kanno."
Will the live-action 'Cowboy Bebop' get more than 1 season?
RELATED: 'Cowboy Bebop': Who's Playing Spike Spiegel in the Netflix Series?
There's no word on whether or not Netflix's live-action Cowboy Bebop will have more than one season. However, given that the live-action series will delve more deeply into the characters and storylines featured in the anime, it's a possibility.
Although season 2 hasn't been greenlit by Netflix, Observer reports that the creators are already planning for future installments. That's a promising sentiment for those hoping for a more elaborate version of the anime — and for newcomers who want to continue following these characters.