'Cowboy Bebop' Star John Cho Hilariously Reacts to His Hair Trending on Twitter: 'I Did Think it Was a Joke'
Anime fans tend to approach live-action Netflix adaptations cautiously. However, if Cowboy Bebop John Cho's hair looks fantastic, then the internet couldn't care less, apparently. Seeing his hair trending on social media, Cho responded that he could hardly believe it was happening.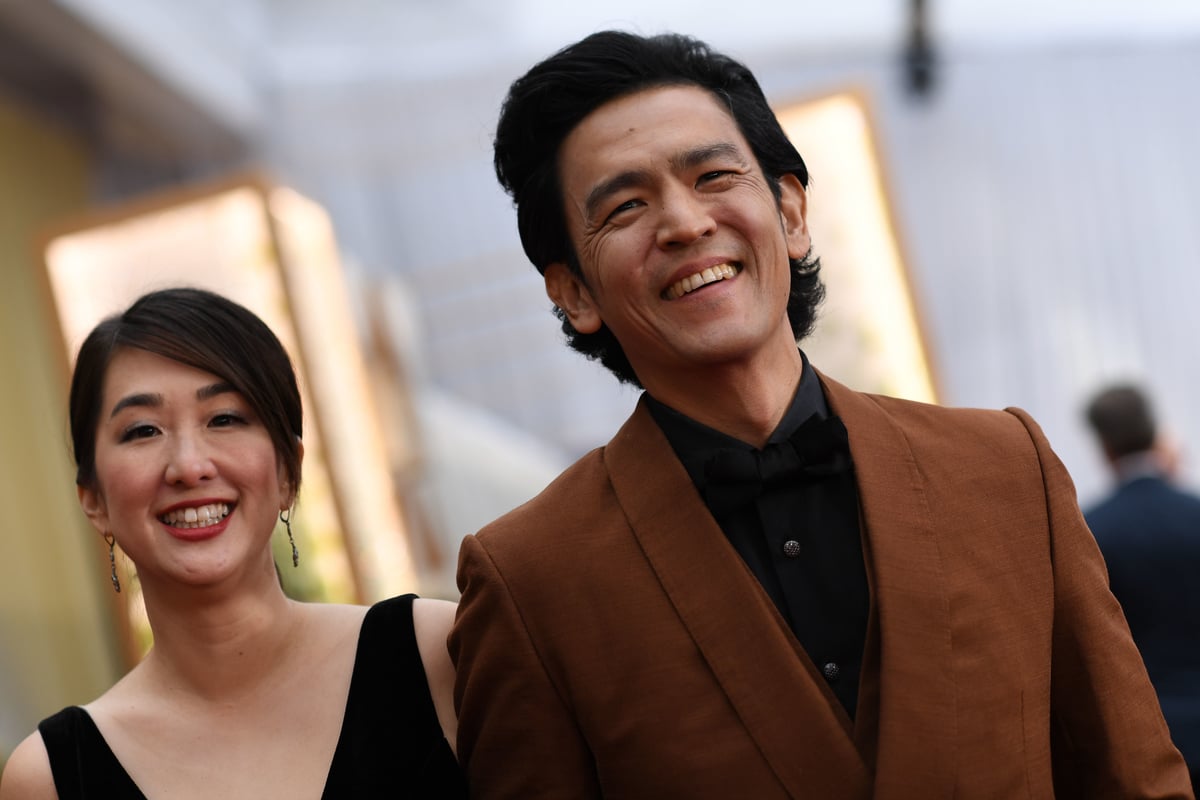 John Cho's hair grew out for Netflix's 'Cowboy Bebop'
2019 announced John Cho to star in the live-action adaptation of Cowboy Bebop. Following a cool space cowboy named Spike Spiegel, the show is a classic among anime fans.
Never without a cigarette in his mouth, people always notice Spike's fluffy head of hair first.
Fans expected John Cho's hair to grow out for the part, but no one anticipated how good it would look.
Twitter exploded when they got their first glimpses at the locks. Cho's family and friends started contacting him about the phenomenon his anime hair caused.
He had to check for himself.
Cho thought it "was a joke"
An article from Entertainment Weekly reported that the day felt like any other when he heard the news.
"People were texting me, 'FYI, your hair is trending on Twitter.'" Cho told EW in a Zoom call. "I did think it was a joke."
Back in June, the cast filmed a small teaser for fans at Netflix's Geeked Week. "But the big talking point," EW noted, "was the leading man's luscious locks that he grew out to channel the character of Spike Spiegel."
Text after text alerted Cho's phone, and eventually, he took to Twitter to see for himself. And sure enough, John Cho's hair trended online.
"After multiple texts, I looked, and literally it was trending on Twitter. I couldn't believe it," Cho said. "I have no idea how to feel about it."
A wig was out of the question; it had to be John Cho's hair in 'Cowboy Bebop'
A major challenge for live-action adaptation comes from translating stylized flat drawings to a three-dimensional space.
Even in the way characters move, animators frequently exaggerate movements. Replicating certain elements too closely can look unnatural.
As for Spike's spikey hair-spikes, Cho did not want to use a wig.
 "I just really disliked the idea of a wig. Have you ever worn one? I'm just so aware of wigs," Cho told EW. "I said, 'I really want it to be my own hair.' It was a kind of a struggle to grow it out. It went through some really awkward phases."
Awkward phases of not, the internet loves where it sits now. Even showrunner André Nemec weighed in on the hype around John Cho's hair. After all, he saw it through some of those 'awkward phases.'
"I definitely watched him have to tie it back and try to figure out how to manage it before we got him back in the chair," Nemec laughed.
However it reached this point, the internet cannot see enough. Suddenly, excitement for Netflix's live-action Cowboy Bebop has jumped significantly.