Craig Conover From 'Southern Charm' Reveals Why He Can't Watch Girlfriend Paige DeSorbo's Show 'Summer House'
Craig Conover from Southern Charm admitted he gets a little jealous when he sees girlfriend Paige DeSorbo with another man on Summer House. Or men she dated on other shows too.
The couple talked about their relationship and even mused about engagement and wedding rings when DeSorbo joined Conover and Austen Kroll on their podcast.
Craig Conover shares why he won't watch 'Summer House'
Conover admitted he hated seeing some of the men DeSorbo dated. "I don't ever get jealous," he said on his Pillows and Beer podcast. "I get real jealous of Paige. Because of the life we live."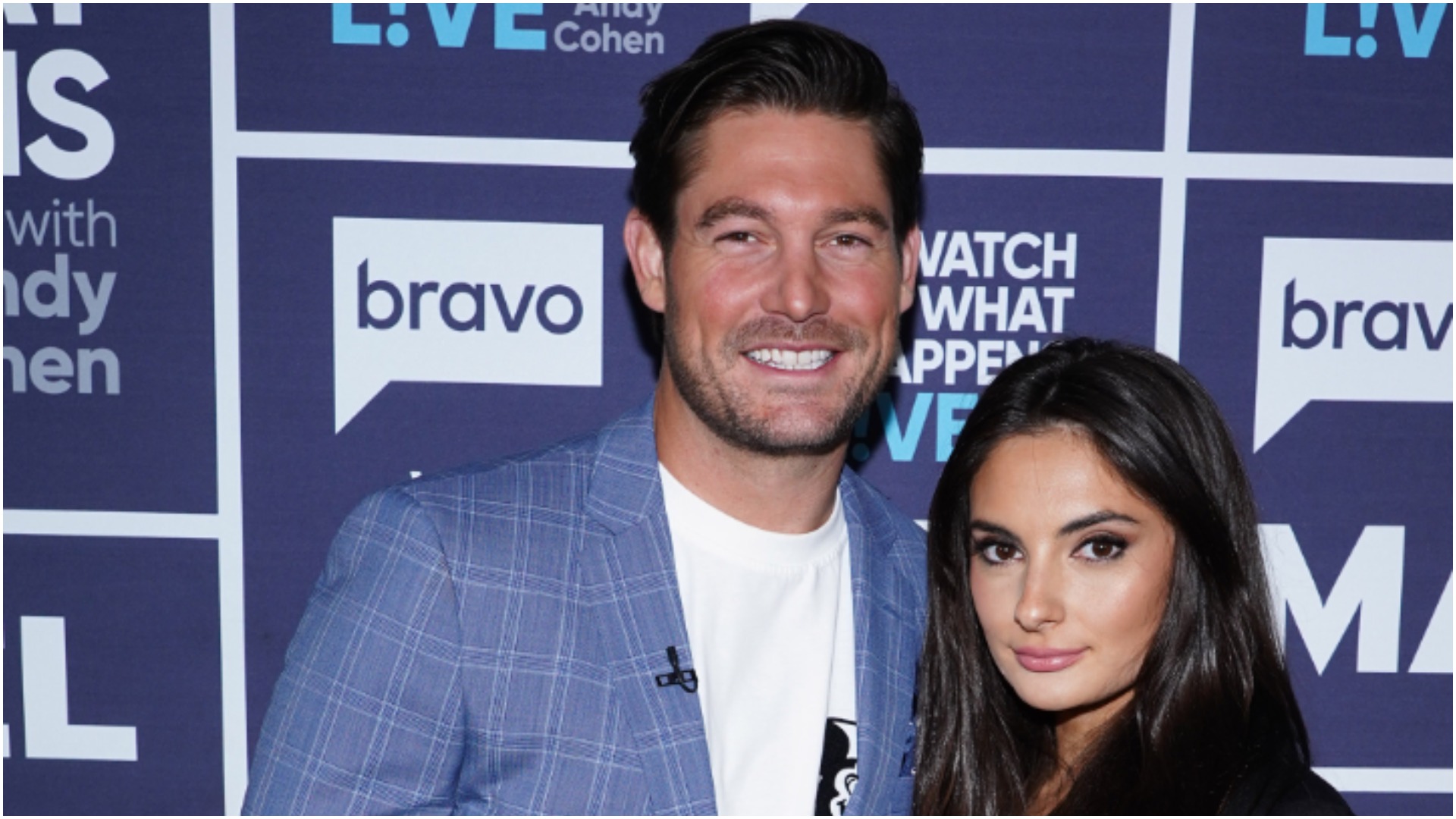 "Craig can't watch a TV show anymore because …" DeSorbo said. That's when Conover added, "I won't watch Summer House."
"Oh I wasn't talking about reality TV," she said.
"Yeah, she dated someone from my f****** favorite show!" Conover then exclaimed but didn't reveal which show. "And I was like wait what, why did you tell me that?"
"I will say in our case there was a period because you and I did not put a label on things for so long," he said. Adding, "But I was a little anxious about stuff. And so I would be able to watch those shows again now maybe. I still don't like seeing them on a commercial." DeSorbo joked that the guy who she dated that still bugs Conover actually ended up ghosting her.
She admitted, "I did like him [laughs]."
Craig Conover shares his thoughts on engagments rings
Earlier in the podcast, the couple revealed that DeSorbo now has her own bathroom at Conover's home and leaves clothes at his house. She said the only thing she couldn't leave behind was family heirloom rings, which is when the conversation turned to "what it's" with engagement rings.
RELATED: Southern Charm's Craig Conover Dishes About Halloween Treats With Girlfriend Paige DeSorbo – and a Trick on Shep Rose
"This is my thought about engagement rings," Conover said. "They should be put in a safe. You should have a copy of it made, that looks identical in like cubic zirconia. And wear that. Because I've lost so many sentimental, valuable things in my life."
He shares why he wouldn't mind wearing a wedding ring now
They then wondered what would happen if Conover were to lose his wedding ring. "Well, it will be a very suspicious evening we'll have," DeSorbo joked.
As a result, Conover said he'd prefer to have his wedding ring tattooed on his finger. "I would tattoo it because I lose so many f****** things," he said.
"That's supposed to be bad luck though," DeSorbo said. They laughed and added, "We just won't get … you can wear whatever you want."
RELATED: 'Summer House': Paige DeSorbo Reveals Why It Took So Long To Start Dating Craig Conover
She then wondered how Kroll and Conover felt about wearing a wedding ring. "I will say in the last long-term relationship I was in, the only other one in my life really. After a year, I wanted to wear something because I felt so bad – this sounds so conceited. We were on a snowboard trip and this girl came up to me and she was beautiful and she was like, 'I never do this but my friend knows I have a crush on you and she encouraged me to come say hi.'"
"I was like, 'I have a girlfriend.' And she was like, 'Oh you don't have to be rude about it.'" His point was he wished he had something on his finger to have mitigated the situation.