'Crazy in Love' Reflected Beyoncé and Jay-Z's Relationship at the Time
Beyoncé Knowles and Jay-Z are two of the music industry's most powerful forces. The couple rose to fame individually, earning acclaim on their own merits before joining forces and becoming pop culture's ultimate power couple. These days, with three young children and a massive business empire, it seems hard to believe that there was a time when Knowles and Jay-Z weren't together. Still, in the early 2000s, the two were just embarking on their relationship. And for many fans, "Crazy in Love" seems to encapsulate those early days of their romance, when neither Beyoncé Knowles nor Jay-Z was quite ready to speak to the media about their dating relationship. 
When did the song 'Crazy in Love' hit the charts?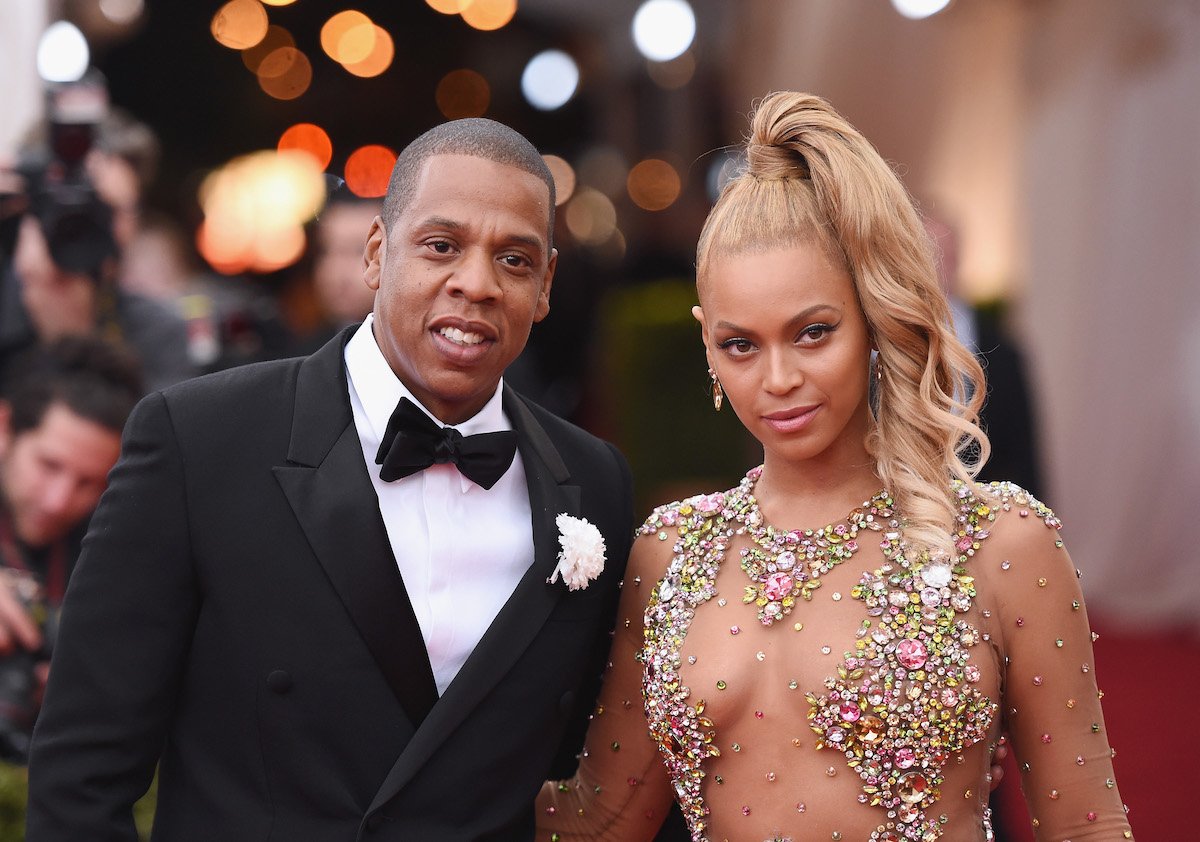 Beyoncé Knowles and Jay-Z first crossed paths sometime between late 1999 and early 2000, according to People Magazine. They were friends for a year before beginning to date, as Knowles later revealed: "We were on the phone for a year and a half, and that foundation is so important for a relationship. Just to have someone who you just like is so important, and someone [who] is honest." In spite of their budding romance, Knowles and Jay-Z tried hard to keep their love story away from the spotlight. 
The two superstars collaborated for the first time in 2002, with Jay-Z welcoming Knowles to sing with him on his song "'03 Bonnie & Clyde." Just one year later, Knowles dropped the song "Crazy in Love," which featured Jay-Z's rap stylings. The song hit the charts in May 2003 and went on to become number one, according to Billboard, and win several awards, including Best R&B Song and Best Rap/Sung Collaboration awards at the 2004 Grammy Awards. 
What did Rolling Stone Magazine say about the song 'Crazy in Love'?
When "Crazy in Love" was released, rumors swirled in earnest about the state of the relationship between Beyoncé Knowles and Jay-Z. At the time, the two superstars hadn't discussed their romance openly, and for many, the song served as a confirmation of the fact that they were dating. Knowles, when describing what the song is about, claimed that "it talks about a girl who is at the point of a relationship. She realizes that she's in love, she's doing stuff she wouldn't normally do but she doesn't care. It doesn't matter, she's just crazy in love."
She continued, "Rich Harrison actually wrote the song with me and after I finished the song, I asked Jay-Z to be part of the song, and he did. The song turned out great; it ended up being my first single."
According to Rolling Stone Magazine, the song not only introduced Knowles as the "dominant pop power" of the decade, but it provides a tantalizing glimpse into Knowles' and Jay-Z's romance, with the two perched on the precipice of taking their love affair public. 
Beyoncé Knowles and Jay-Z have collaborated several times since 'Crazy in Love'
In the years that followed, Beyoncé Knowles and Jay-Z would work on several other popular songs, from the 2006 pop anthem "Deja Vu" to 2013's "Drunk In Love," a tune that seems to be the logical follow-up to "Crazy in Love." Of course, the two have also embarked on multiple lucrative world tours, selling out arenas and singing directly to their adoring fans.
Although there have been a lot of rumors about the state of their relationship through the years, Knowles and Jay-Z have weathered many storms — and have come out stronger than ever. For this pop power couple, the best seems yet to come.