'Creed III': Why Michael B. Jordan Should Direct the Next Movie
From the beginning, the Rocky series has been about much more than just boxing. Sure, Sylvester Stallone plays aspiring boxer Rocky Balboa in that 1976 Best Picture winner and its five sequels. But stepping into the ring — as the film not-so-subtly explores — is only a metaphor for persistence, resilience, and strength in all areas of your life.
Given this strong theme of commitment, it felt only right when the Rocky series was reborn as Creed in 2015. Now the long-running franchise is at a bit of a crossroads again. With Creed III still uncertain, all signs point to star Michael B. Jordan stepping behind the camera. Here's hoping it happens.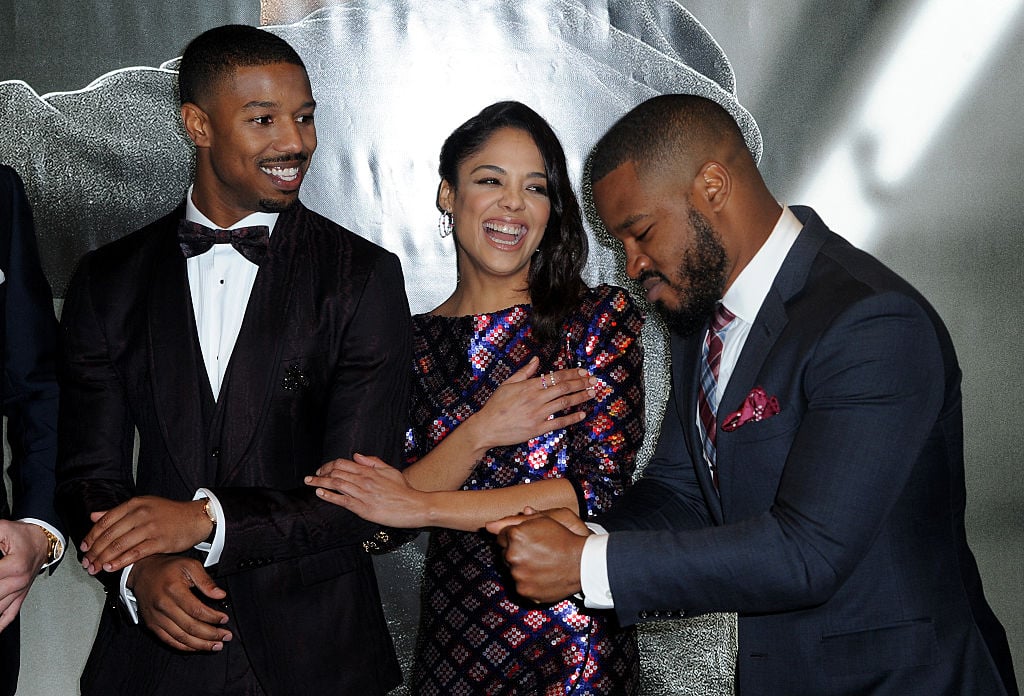 'Creed' put the 'Rocky' franchise back in the ring
Everything — Stallone included — agreed Rocky V was a poor way to end Rocky Balboa's story. But it was, from its 1990 release until Rocky Balboa hit in 2006. Unlike its predecessor, that film received a positive response from fans and critics. Moreover, it felt like a poignant, definitive ending to the character's story.
Then Ryan Coogler met with Stallone to pitch Creed. The Fruitvale Station filmmaker had a vision of a Rocky spinoff centering on Adonis Creed, the illegitimate son of Apollo Creed (Carl Weathers). Starring Michael B. Jordan, the 2015 film co-starred Tessa Thompson and Stallone, who got an Academy Award nomination for his performance.
Creed earned more than $173 million at the worldwide box office against a production budget of just $35 million. But more importantly than its financial success, the film renewed public interest in a film series which had been out of sight for nearly a decade. Creed II built upon that, riding high to a $214 million worldwide haul and comparably strong reviews.
Michael B. Jordan deserves the chance to take charge
However, since the 2018 release of Creed II, we've received no word about a potential third film. Creed II ended with some major development for both Adonis and Rocky. But fans are still hoping for another chapter in the story. And it sounds like Creed III might happen eventually. If it does, Jordan himself could be behind the camera.
Longtime Rocky producer Irwin Winkler wrote in his memoir, Life in Movies: Stories From 50 Years in Hollywood, about a conversation he had with Jordan about the project. And in a recent Esquire story, the actor himself commented on the possibility he could direct Creed III.
I've been learning since I was like twelve years old, being on set. Seeing what everybody does, all the departments. From the wardrobe stuff to the sound. I've always cared about what everybody needed. It's kinda like a perfect perspective to have to be able to help run a set. I just love to collaborate. And empower people to do what they do best.
Truly, moviegoers forget Jordan has been on the big screen for more than 20 years. His first big role came in 2001's Hardball opposite Keanu Reeves. And he's made three films with Creed director Ryan Coogler. So Jordan definitely has the range and experience he needs to make the jump to the director's chair.
When will 'Creed III' receive the green light?
All Jordan needs is the opportunity. While the actor is skilled in front of the camera, directing is a completely different role. But as every Rocky fan knows, the entire premise of the franchise rests on giving a big opportunity to an unproven talent. Remember, Stallone had only directed 1978's Paradise Alley prior to Rocky II. He later went on to direct the third, fourth, and sixth installments as well.
Plus, no one knows Adonis better than Jordan. So the team behind the Creed films can trust the third film would be in good hands. Besides, if Stallone is indeed done playing Rocky, Jordan is the heir apparent to shepherd the franchise going forward. With a three-year gap between Creed and its sequel, we hope to hear an official announcement on chapter three soon.