'Crime Scene Kitchen': What Is Curtis Stone's Net Worth?
Chef Curtis Stone has gained fame for his impressive cooking skills. This is reportedly the Crime Scene Kitchen judge's net worth after hosting multiple shows and selling products.
Curtis Stone is now appearing on 'Crime Scene Kitchen'
RELATED: Ina Garten Claims This Barefoot Contessa Cake Recipe 'Makes Grown Men Weep' and It Only Takes 5 Minutes to Make
The Australian chef used to work in top restaurants. He then began working in television. He appeared on Today, Iron Chef America, and more talk shows.
He was also on The Celebrity Apprentice 3, but he was fired. He later became a judge on America's Next Great Restaurant in 2010 and Top Chef Masters in 2011. Stone went on to host Around the World in 80 Plates in 2012, then My Kitchen Rules in 2017.
Now Stone is on Crime Scene Kitchen with Yolanda Gampp and Joel McHale. Bakers are given clues to figure out which baked goods they're supposed to make. If they don't bake the right dessert, or their dessert isn't well-made, they could get sent home. McHale is the host, and Stone and Gampp judge the treats. The contestants are paired into teams.
"I've always liked team challenges on the competition shows I've worked on previously because it's the reality you face working in a professional kitchen," Stone told Parade. "You're not an island."
He also talked about recently opening a restaurant. "I opened The Pie Room by Gwen during the pandemic," he said. "It's a pop-up shop in the Maude space in Beverly Hills. I took charge of the savory pies and was using suet and leaf lard in the crusts and the meats from my butcher shop."
Curtis Stone released multiple books and products
RELATED: 'Barefoot Contessa' Ina Garten's Birthday Sheet Cake Recipe Uses 1 'Unusual' Ingredient
Stone doesn't just make money from his television appearances. He has released six cookbooks.
What's for Dinner?; Good Food, Good Life: 130 Simple Recipes You'll Love to Make and Eat; Relaxed Cooking With Curtis Stone; Cooking with Curtis: Easy, Everyday and Adventurous; Surfing the Menu: Two Chefs, One Journey: a Fresh-food Adventure; and Seven Days, Seven Dinners: A Taste of What's for Dinner? are the titles of his books.
He also has a line of products with HSN that includes a mini multi-cooker, cookware sets, serving bowls, bakeware, and more. This undoubtedly boosts his net worth.
What is Curtis Stone's net worth?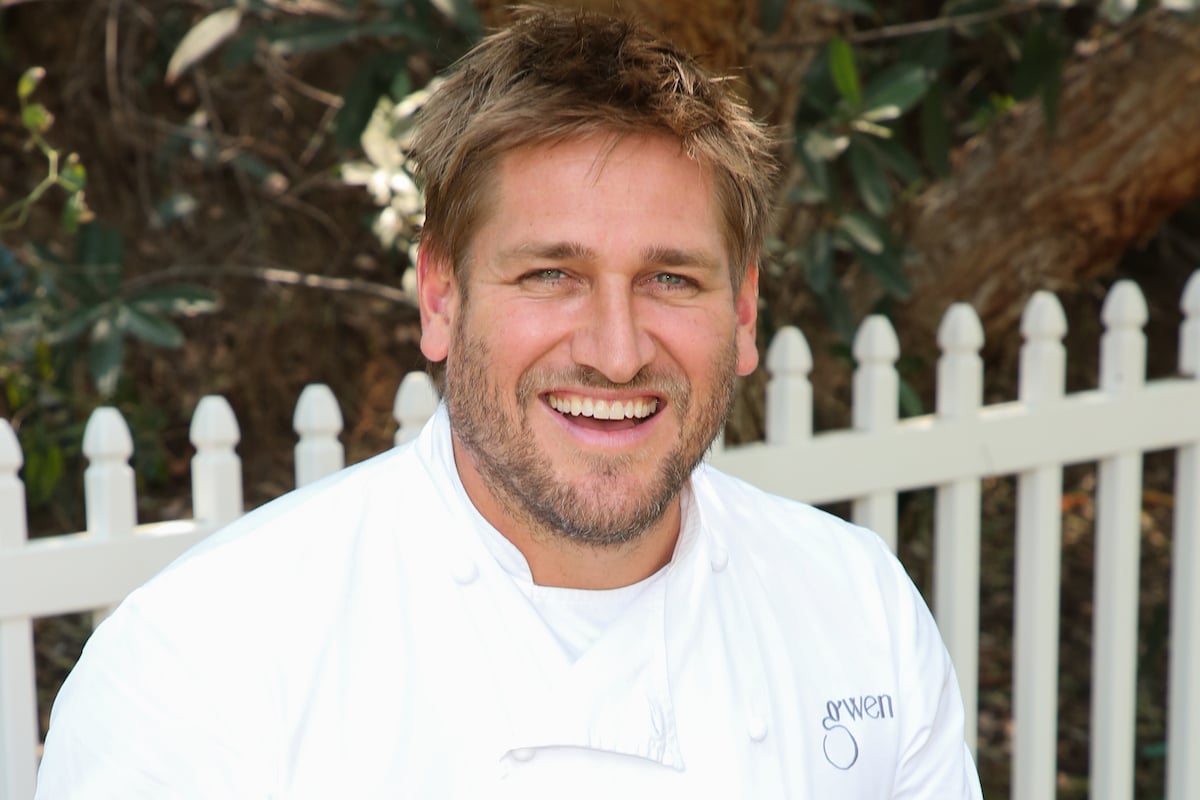 RELATED: How Long Does It Take for Yolanda Gampp to Bake a Cake?
The chef has earned a lot of money from his television shows, products, and cookbooks. According to Celebrity Net Worth, Stone's net worth is $25 million and was reportedly paid $100,000 per episode of Top Chef Masters. Stone's salary for Crime Scene Kitchen is still a mystery.
But it looks like the chef is still staying busy with a new show to host, and a new pop-up restaurant. Crime Scene Kitchen airs on FOX on Wednesdays on 9/8 CDT.