'Criminal Minds' Actor Matthew Gray Gubler Once Promised a Reporter He'd Haunt Them After He Died
'Criminal Minds' fans love Matthew Gray Gubler on the eerie show — and the actor has his own eerie side.
Many people know Matthew Gray Gubler as Dr. Spencer Reid, the FBI agent on Criminal Minds without a personal life. Gubler is more than just an actor. He is a director, an editor, and a visual artist. The star mentioned in an interview that he liked haunted items and houses and even told a reporter that he'd come back to haunt them if he died. Find out more about Gubler's scary statement.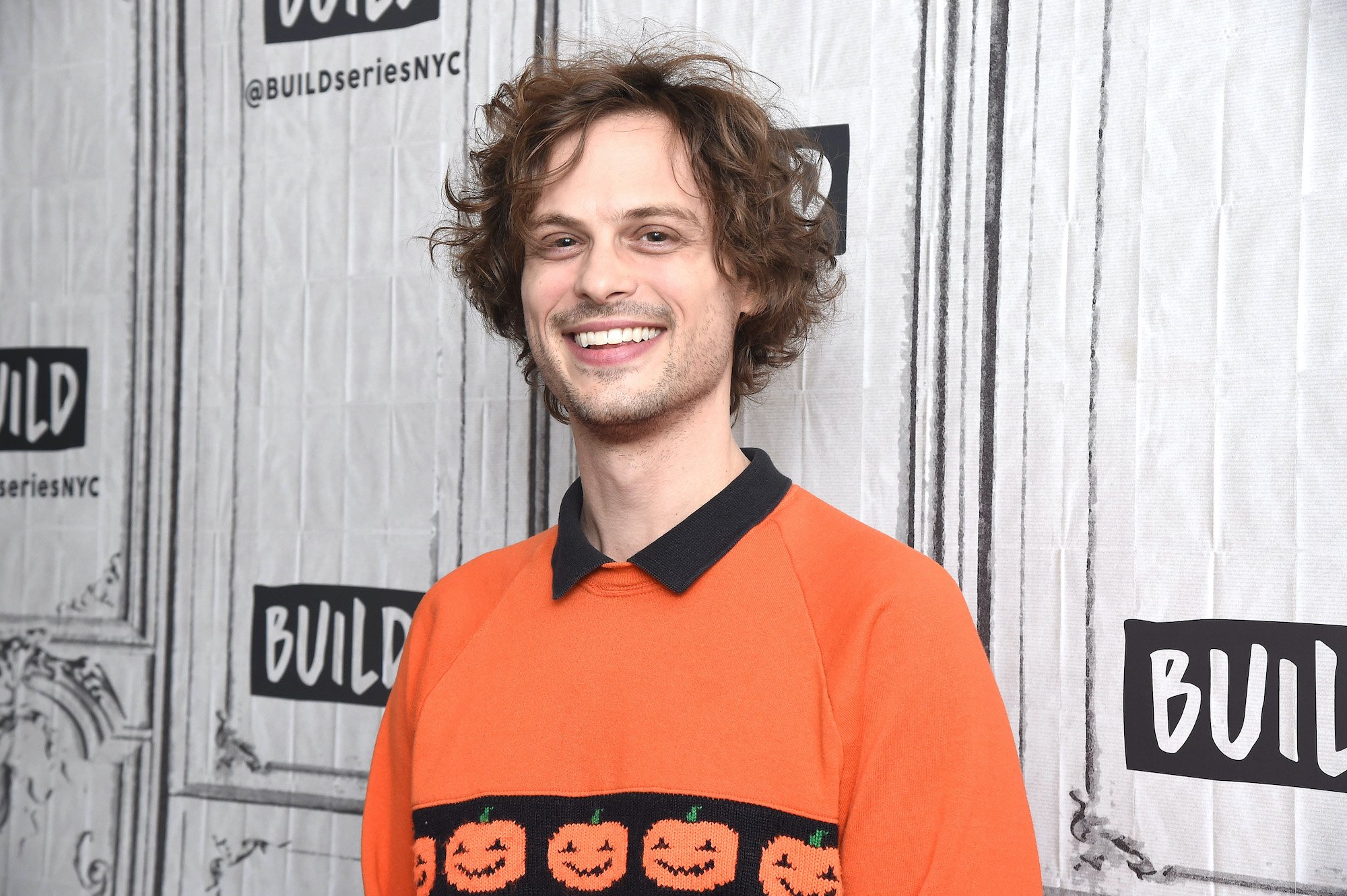 Gubler is a jack-of-all-trades
Gubler was born in Las Vegas, Nevada, and attended NYU's Tisch School of The Arts, where he graduated with a degree in Directing for Film. While in college, Gubler doubled in modeling as a side hustle. He worked with high-end names in fashion, including Tommy Hilfiger, Marc Jacobs, and Burberry. He also worked as Wes Anderson's intern.
He got invited to audition for a part in The Life Aquatic with Steve Zissou, a small part that would lead to many more auditions for the actor, thus kick-starting his acting career. Besides being a talented actor, Gubler has worked on a children's book called Rumple Buttercup: A Story of Bananas, Belonging and Being Yourself. The book which Gubler wrote and illustrated was released in April 2019.
The star has also directed various episodes of the hit show Criminal Minds, which he starred in. Additionally, he directed episodes for music videos for bands like The Killers. Gubler's talent extends outside film and directing. He is also a talented designer and has designed several items for charities like t-shirts, blankets, and totes.
Gubler played a crucial role in 'Criminal Minds'
Dr. Spencer Ried had a huge fan following on Criminal Minds and was quickly a fan favorite. Reid has been a part of the BAU since it started and fans have grown attached to the character. He has gone through a lot in his life, and fans want him to be happy.
It is worthy to note that Reid has had no luck when it came to his personal life throughout the show, although his professional life thrived. However, in the season 14 finale of the hit show, Reid's best friend Jennifer Jarreau JJ dropped a major bomb on the character.
JJ confessed to Reid that she has loved him for a long time and that she was too scared to admit it all while at gunpoint. While fans shipped for JJ and Reid to end up together, the situation wasn't ideal since JJ was already married to Will.
JJ's marital situation posed a massive problem for Reid and caused a rift between fans of the hit show. Some fans thought it was terrific that Reid finally got a happy ending and one with his best friend. Others felt that the writers had rushed the storyline. Many fans said they were not OK with breaking up a happy marriage (JJ's).
Gubler told a reporter that he'd haunt them
Gubler might enjoy acting, but he also likes "supremely haunted" things. In an interview with BuzzFeed, the actor got candid about his haunted objects obsession and love for ghost stories. He explained that when he first moved into his home, a friend of his took a picture, and after developing it, they saw an eerie face of a girl looking out of a window.
Gubler admitted that such things don't scare him and if anything, he likes it. The star also noted that the reporter held the pen the same way he did and wore the same glasses as him. After admitting that the coincidences were "weird," Gubler promised to haunt them after he died. He said, "you're on the list now."