'Criminal Minds': Fans Weigh in on 'a Cute Moment Between Reid and Hotch'
The hit series Criminal Minds seems to just get better with time. Fans on social media have been known to discuss the series, including a moment between two beloved characters, Dr. Spencer Reid (Matthew Gray Gubler) and the unit chief, Aaron Hotchner (Thomas Gibson), sometimes called Hotch.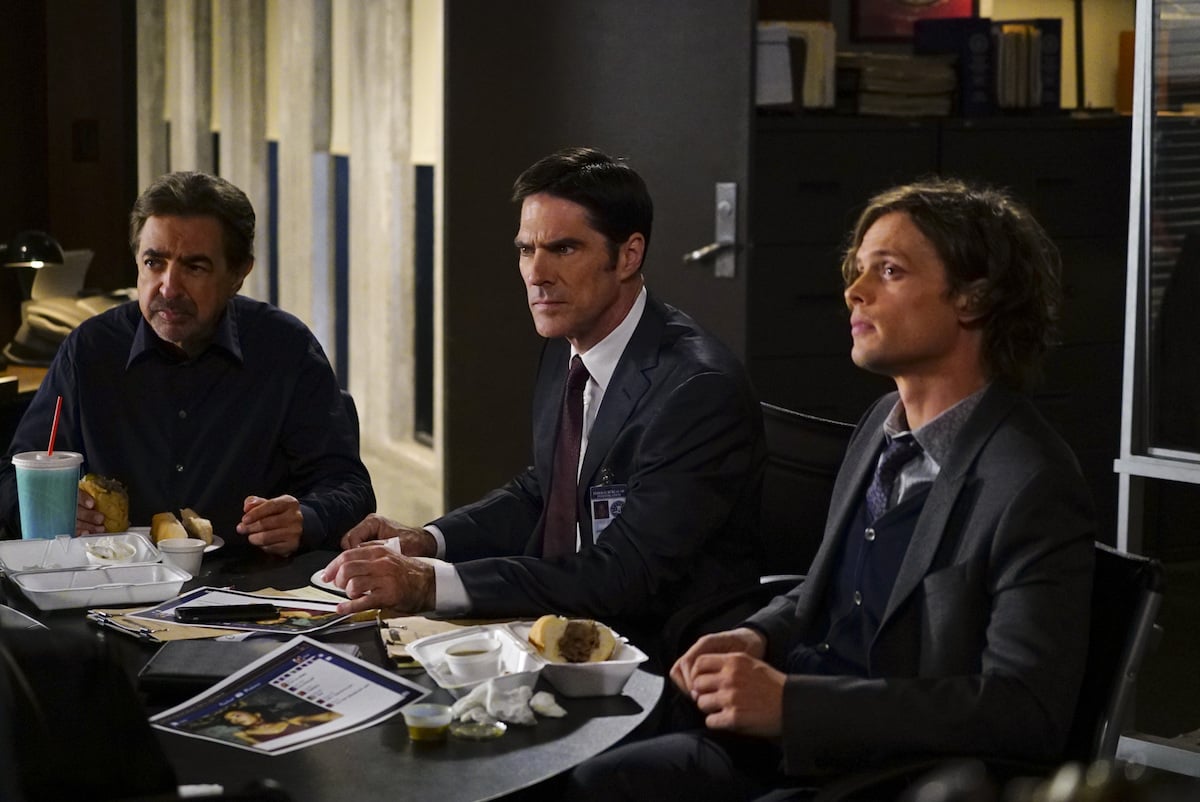 Dr. Spencer Reid and Aaron Hotchner share a moment in 'Criminal Minds'
On July 28, 2021, a fan posted on Reddit with a post titled, "This is such a cute moment between Reid and Hotch! ❤️." The post features a moment that involves Reid and Hotch in a short seven-second clip of the two sitting together on the team's jet and they fist bump after Reid tries to fist bump Agent Derek Morgan (Shemar Moore), who declines. The scene is filmed from someone's television. It's from season 10, episode 11 called "The Forever People."
Here's more context on the situation. The team heads to solve a case in Boulder City, Nevada when a woman's body is found in the water and also weighed down and wrapped up. She's frozen with an electrical burn as well.
The team travel to Nevada on their jet, and they discuss the case. Hotch mentions that they "should also build a suspect pool based on boat ownership." He goes on to ask Reid, who is a genius, how many boats there are on Lake Mead.
"1,908," Reid confidently answers.
Agent Kate Callahan (Jennifer Love Hewitt) asks, "Come on. You just know that?"
"Yeah," Reid says. "There are 1,908 boats on Lake Mead."
She inquires where he got the number, and Reid reveals, "Based on the population density of the area, I estimated."
Callahan says that he "guessed." "I mean, is this guy really a genius, or does he just say things with authority and we all believe him?" she asks.
But it turns out Reid is right about the number of boats on Lake Mead when SSA David Rossi (Joe Mantegna) looks it up. Morgan first thanks Callahan, first bumping her.
"It took 10 years for someone to finally have my back," Morgan says.
When Rossi reveals that Reid is correct, Morgan sighs, and Reid tells Callahan, "I accept your apology."
He tries to fist bump Morgan, saying, "Blow it up," but Morgan says, "Never."
Hotch smiles, and he offers up his fist, and Reid fist bumps it in triumph. It's a sweet moment between them, that's for sure.
Fans react to the 'cute moment between Reid and Hotch'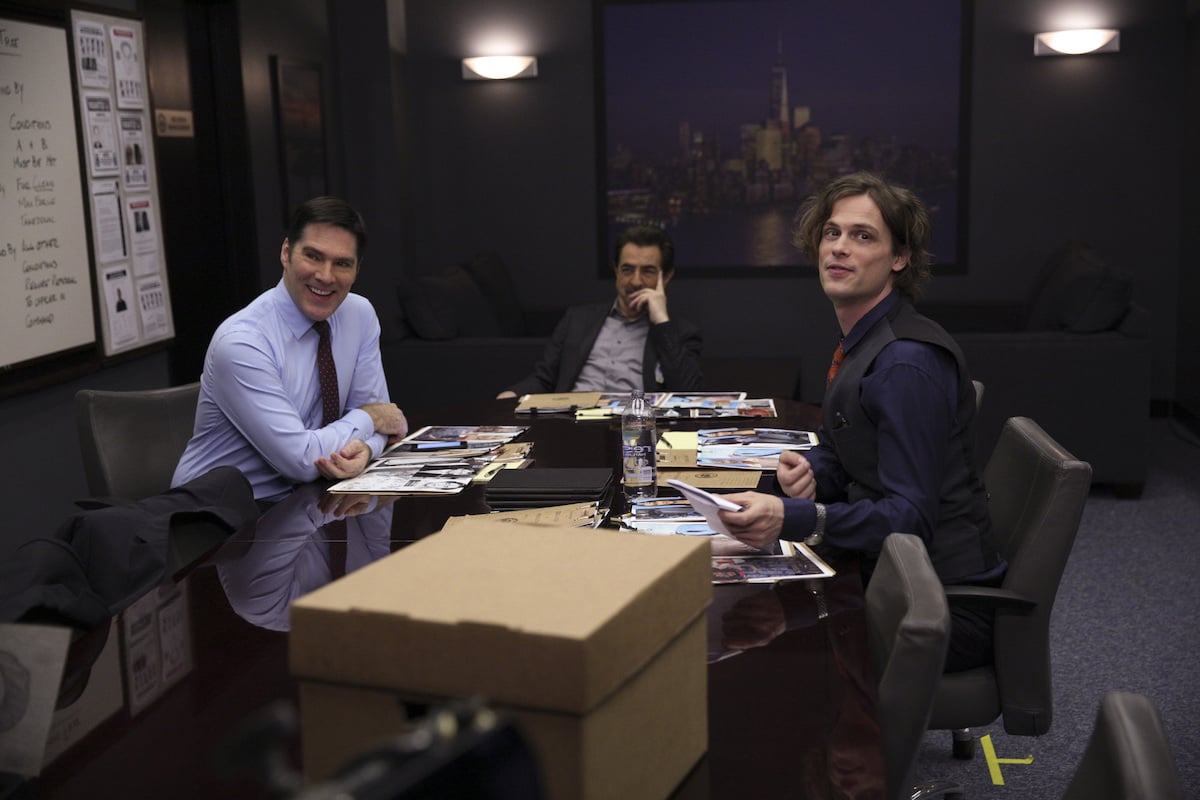 RELATED: 'Criminal Minds' Cast Members Recently Reunited – 'Deep on a Case With an Old Friend'
Some fans took the time to comment on the post. "I love their friendship sm," a fan said about Reid and Hotch.
Another fan brings up a good point that Hotch "so rarely engages" when it comes to "team banter." It's nice to see it.
"Hotch so rarely engages in like team banter and jokes and it's so cute to see him crack a smile and do so skjdhfskdjfh I love him," the fan said.
A fan calls the friendship between Reid and Hotch, "underrated." "Such an underrated friendship. 🥺," they said.
"I am literally watching that episode right now," a fan also said. "I actually started to like Hotch more as the seasons went on and he showed more personality."
It's always great to see and relive moments like this in the history of Criminal Minds.