'Criminal Minds': Fans Weigh in on the 'Least Likely BAU Lunch Pair': 'I Always Thought That Elle and Garcia Would Not Go to Lunch Together'
The hit series Criminal Minds is still talked about on social media. There's something about the show that focuses in on the Behavioral Analysis Unit profiling and tracking down the unsubs all over the country. Before you know it, you've watched a few seasons over just a few days. It's an addictive show to be sure.
Fans have been known to talk about the show on social media, including on Reddit. Fans recently weighed in on xxthe "least likely BAU lunch pair," and we have the results.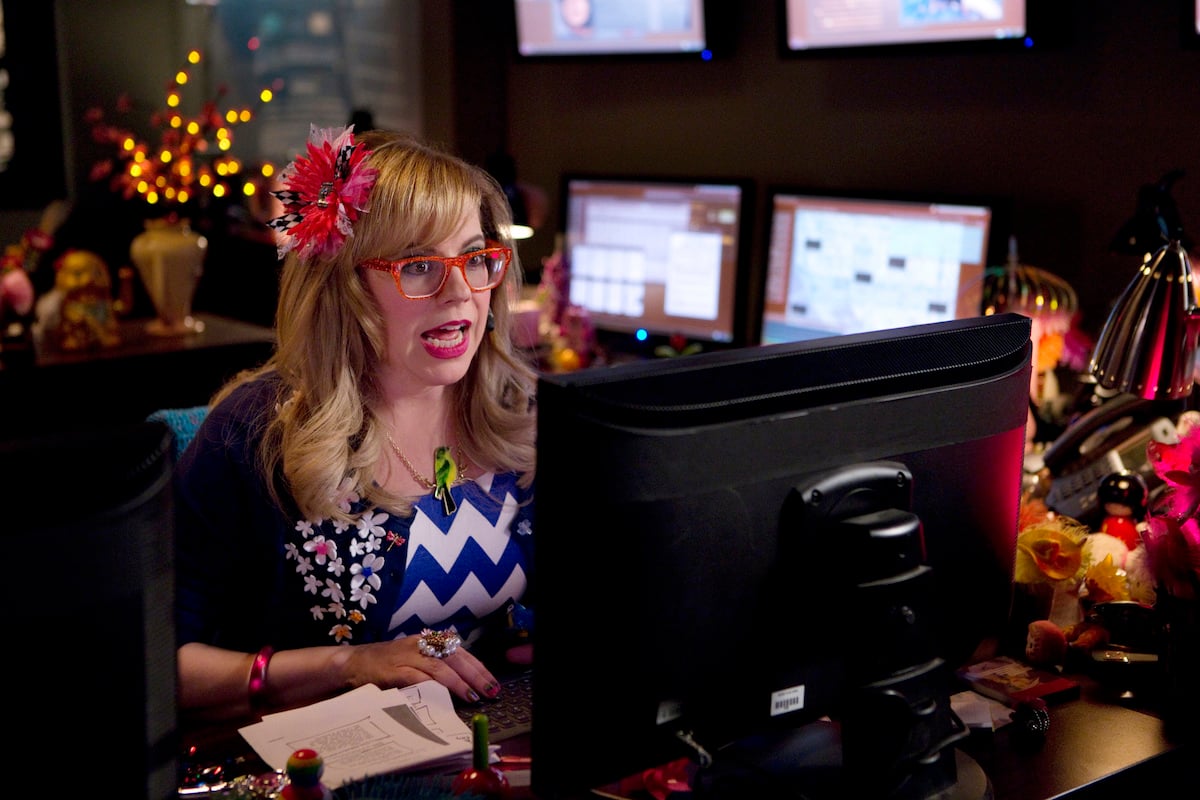 'Criminal Minds' fans weigh in on the 'least likely BAU lunch pair'
On September 1, 2021, a fan on Reddit posted a title, "Who's the least likely BAU lunch pair?" They continue in the post, "I would say JJ and Rossi. In my head they're just completely different personality types."
Fans weighed in with their own thoughts on the matter, and they didn't hold back. Out of all the responses, the most fans agree that Technical Analyst Penelope Garcia (Kirsten Vangness) and Section Chief of the BAU Erin Strauss (Jayne Atkinson) would be the "least likely lunch pair." Both of these characters are so different, and definitely not what you'd call friends. Strauss is the boss of Garcia's boss, so it would probably be an awkward lunch.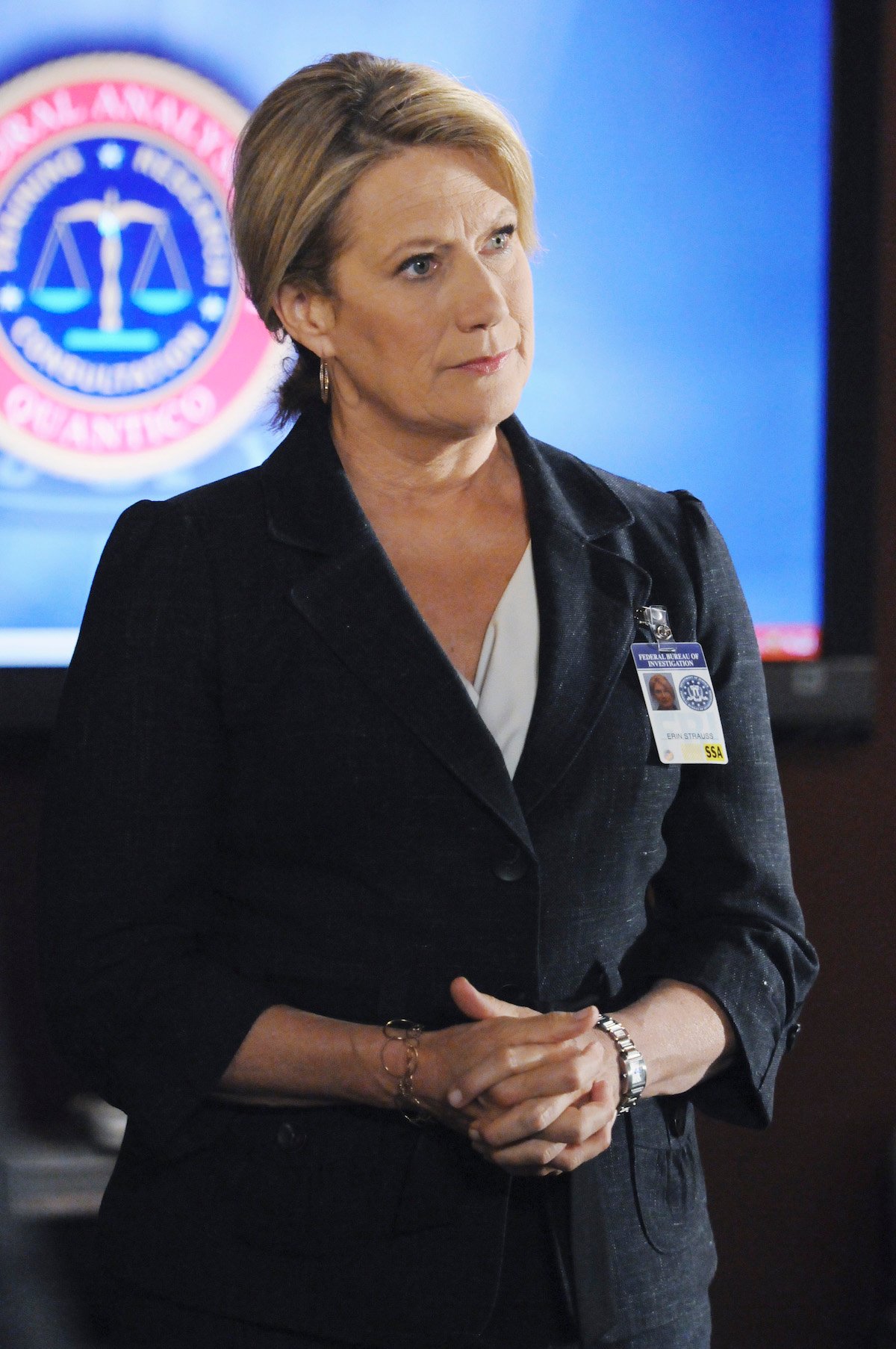 "Garcia and Strauss," a fan said. Another fan commented back agreeing. "Yeah this wins. That'd be awkward as hell 💀."
Yet another fan commented saying, "This one has to be the best answer lol."
1 fan 'always thought' Garcia and Greenaway wouldn't 'go to lunch together'
Other answers were all over the place. One fan named Garcia along with SSA Elle Greenaway (Lola Glaudini), who was on the team in season 1 to part of season 2.
"I always thought that Elle and Garcia would not go to lunch together," a fan said. "I could imagine Garcia comforting Elle. But I couldn't imagine Elle being all buddy buddy with Garcia."
A fan thinks Greenaway and Blake 'would really not vibe'
One fan thinks Greenaway and Dr. Alex Blake (Jeanne Tripplehorn) "would really not vibe." These two didn't work together, as Greenaway was in the beginning of the series and Blake was in seasons 8 and 9. It's impossible to know how these two would interact.
"Elle and Blake would really not vibe, but really Elle and any other woman on the team," the fan said. "I definitely think Elle would have felt super threatened by another female profiler."
A fan mentioned Todd and Hotchner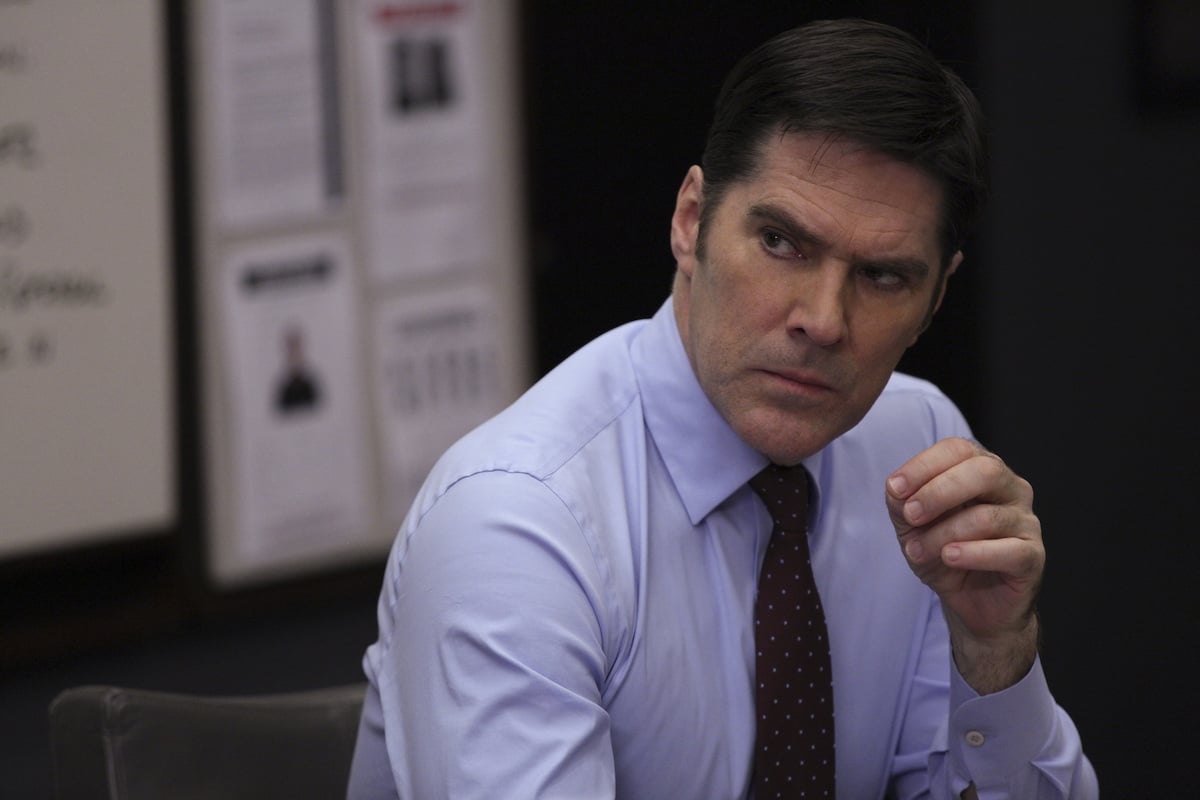 One fan named Jordan Todd (Meta Golding), a media liaison while JJ, or Jennifer Jareau (A.J. Cook), is out on maternity leave, sitting alongside Unit Chief Aaron "Hotch" Hotchner (Thomas Gibson) for lunch. That would be an interesting lunch pairing to be sure, as Hotch is many times all business.
"The one who replaced JJ when she was in maternity leave (I don't remember her name) and Hotch," a fan said referring to Todd.
Of course, other pairings are also named, including Garcia and Jason Gideon (Mandy Patinkin), who was a Senior Supervisory Special Agent according to his Fandom page. Another comment was about anyone and Linda Barnes (Kim Rhodes), who is the Assistant Director for National Security for the FBI according to her Fandom page. Yet another pairing involves Dr. Spencer Reid and Barnes. Greenaway and Jack, Hotchner's son, Gideon and JJ, SSA Derek Morgan (Shemar Moore) and Blake, and SSA Luke Alvez (Adam Rodriguez) and Blake, were also all named.
Fans have varying opinions when it comes to the "least likely BAU lunch pair" in Criminal Minds. But these answers are quite interesting.