'Criminal Minds': The Real Reason Thomas Gibson Left His Iconic Role as Aaron 'Hotch' Hotchner
When did Hotch leave 'Criminal Minds'? Find out when and why Thomas Gibson left the series.
Criminal Minds is full of amazing characters that fans have grown fond of over the years, and Aaron "Hotch" Hotchner (Thomas Gibson) is one of them. Fans were understandably confused as to why Hotch was gone on a special assignment in season 12. So, what really happened?
When did Hotch leave 'Criminal Minds'?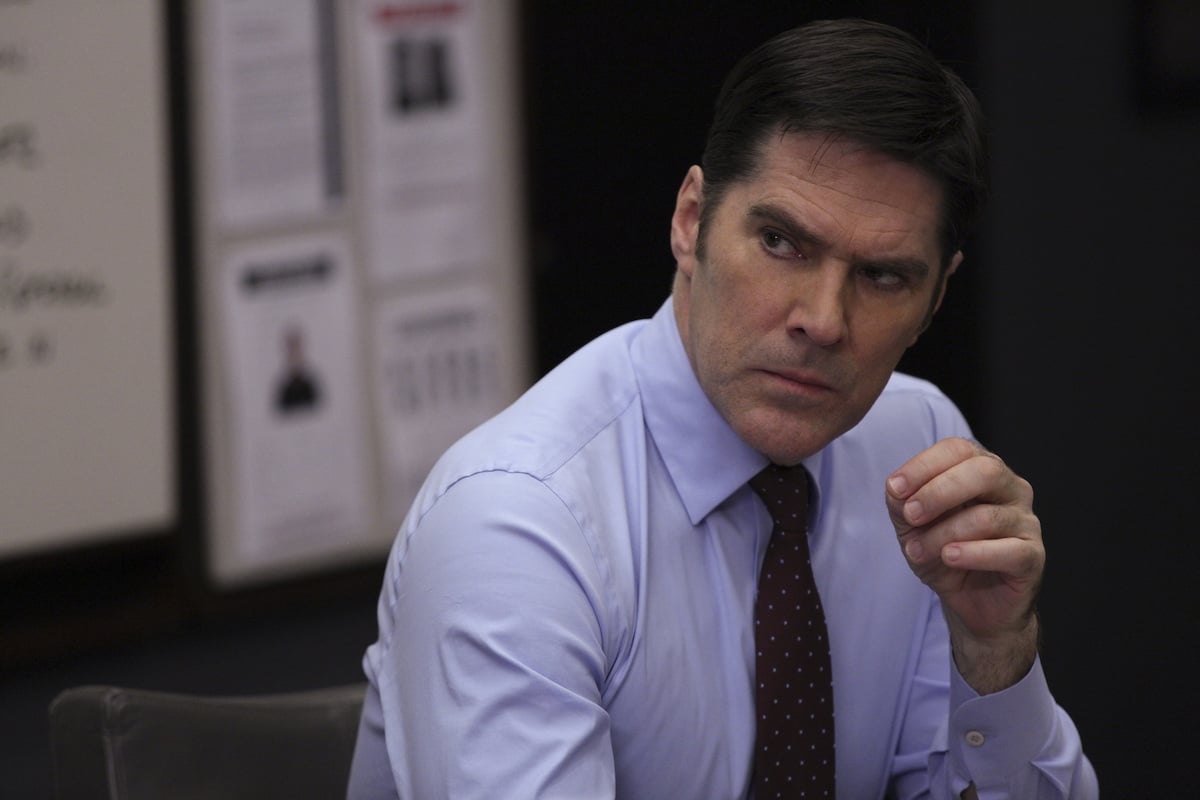 Gibson became a household name to many when he appeared on Criminal Minds. He's been around since the beginning in 2005. He played the BAU's unit chief and served as the boss to all the special agents. Hotch never returned to the series after appearing in two episodes of season 12, and it was a shock to fans.
But the BAU was told after some time that Hotchner's son, Jack, was being stalked, so they were in witness protection now, according to Country Living. Peter Lewis, known as Mr. Scratch, had been really stalking Hotch's son Jack. His character was supposedly trying to better focus on being a father and decided not to return to the BAU after coming to that decision.
Thomas Gibson was fired from 'Criminal Minds'
So, what exactly happened? According to Entertainment Weekly, in 2016, Gibson was fired after serving a suspension lasting two weeks brought on by an incident that occurred between Gibson and writer and producer Virgil Williams. The situation occurred during filming for season 12. An internal review was conducted and Gibson ended up with the boot after allegedly kicking the producer.
Gibson issued a statement after he was fired and spoke about his love for the series and for the people who watch Criminal Minds. Variety reports he said, "I love Criminal Minds and have put my heart and soul into it for the last twelve years. I had hoped to see it through to the end, but that won't be possible now. I would just like to say thank you to the writers, producers, actors, our amazing crew, and, most importantly, the best fans that a show could ever hope to have."
Thomas Gibson opened up about his side of the story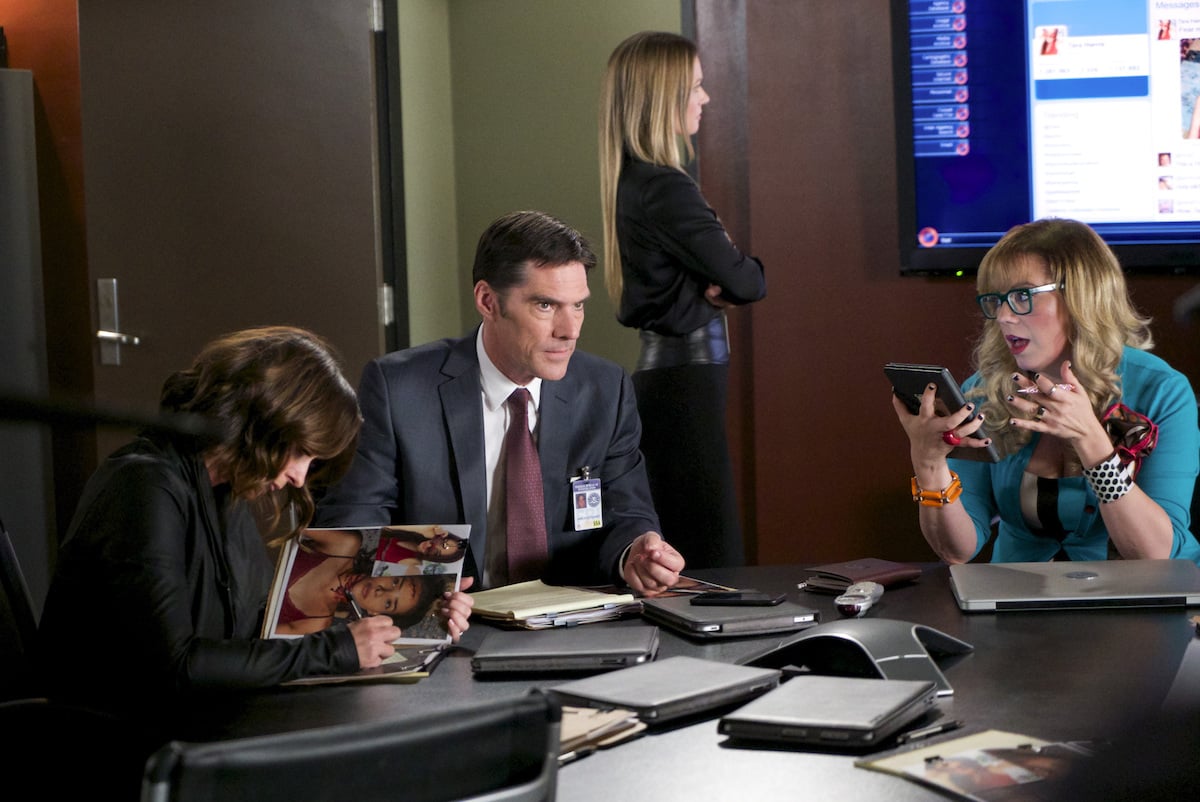 But Gibson didn't stop there. He spoke to People about his side of what really happened. "I feel like it took years to make a good reputation and a minute to damage it," Gibson told People. He said he was filming the second episode of season 12 on July 26 when things got a little heated with Virgil Williams.
"We were shooting a scene late one night when I went to Virgil and told him there was a line that I thought contradicted an earlier line," Gibson revealed. "He said, 'Sorry, it's necessary, and I absolutely have to have it.'"
Gibson said he came back to the set and shared the information with others, and Williams appeared. "He came into that room and started coming towards me. As he brushed past me, my foot came up and tapped him on the leg," Gibson continued. "If I hadn't moved, he would have run into me. We had some choice words, for which I apologized the next day, and that was it. It was over. We shot the scene, I went home – and I never got to go back."
After his initial suspension, Gibson was told he was now "dismissed" from Criminal Minds. "My pride and reputation are hurt, but in the end I know the good work is what people will remember," Gibson said. "I just need more opportunities to do good work and be a good guy."
Even though Hotch is no longer on the series, there's still hope he might appear in some way in the final season of Criminal Minds. It would be nice to see him reunite with the BAU agents one last time.