'Criminal Minds': These Terrifying UnSubs Were Based on Real Serial Killers
Criminal Minds certainly wasn't lacking when it came to memorable killers. Over 15 seasons, the BAU team tracked every kind of criminal imaginable, from devious cult leaders to a murderer who killed via hypnosis. While many of the show's stories were wholly fictional, the show's writers often turned to real-life cases for inspiration. These frightening characters were all based on actual serial killers. 
The killers in 'Riding the Lighting' were similar to Fred and Rosemary West
The season 1 episode "Riding the Lighting" focuses on Jacob and Sarah Jean Dawes (Michael Massee and Jeannetta Arnette), who are on death row for murderings 12 young women, as well as their 2-year-old son. Jacob is believed to have masterminded the killings, with Sarah Jean helping to lure victims and also murdering their child. But the BAU team believes their more to the story. 
Real-life English killers Fred and Rosemary West appear to be the inspiration for the Dawes. Fred raped and murdered multiple girls and young women from the 1960s to the 1980s. Rosemary, his second wife, participated in his crimes and also killed her husband's 8-year-old daughter from a previous relationship. 
Richard Kuklinski likely inspired the character of Vincent Perotta  
In season 1 episode "Natural Born Killer," a murder that at first looks like a mob hit may be the work of a serial murderer. The killer, Vincent Perotta (Patrick Kilpatrick), was likely based on Richard Kuklinski, an alleged mafia hitman and killer who claimed to have killed hundreds of people.
Two 'Criminal Minds' episodes were based on Richard Ramirez, aka The Night Stalker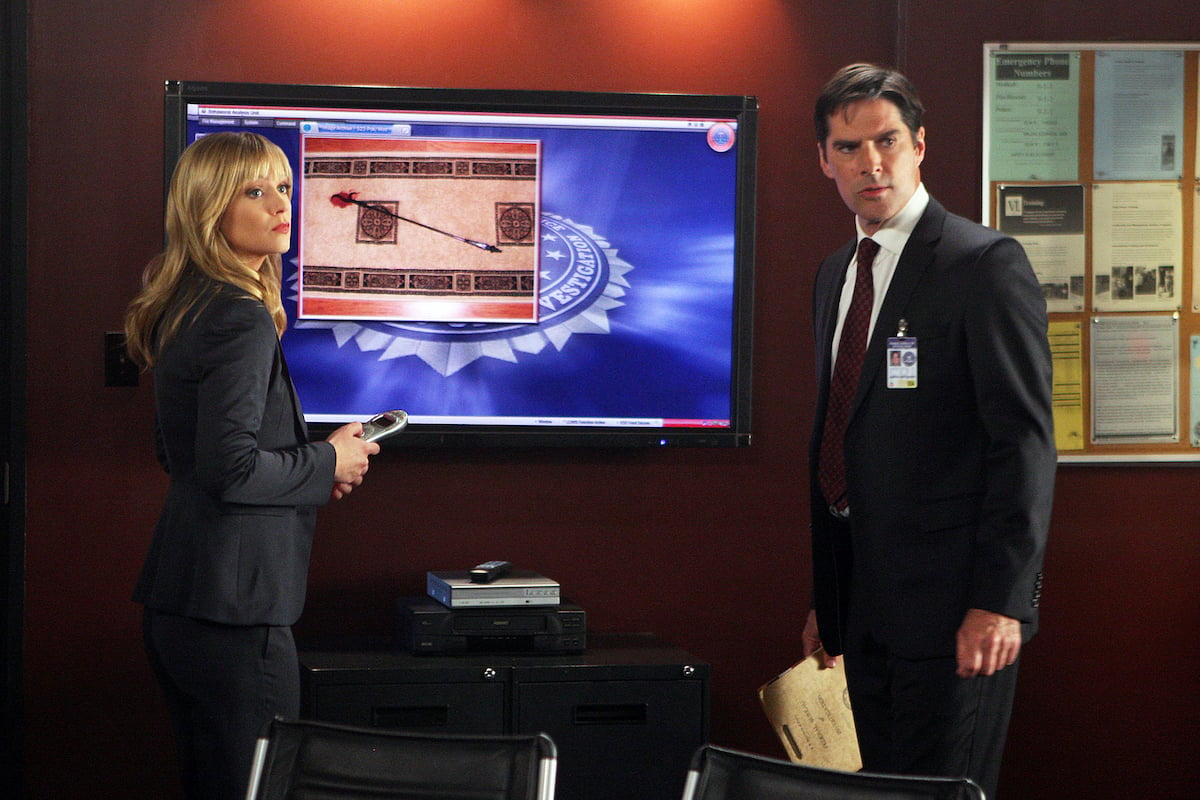 Billy Flynn (Tim Curry) made his Criminal Minds debut in the shocking season 5 finale, titled "Our Darkest Hour" and appeared again in the season 6 premiere. During a series of rolling blackouts in Los Angeles, a killer nicknamed "The Prince of Darkness" breaks into people's homes and then rapes and murders his victims. His crimes resemble those of Richard Ramirez, aka The Night Stalker. Ramirez was a serial rapist and murderer who killed multiple people in a series of Los Angeles-area home invasions in the mid-1980s. 
Nathan Tubbs had an MO like Ted Bundy's 
Season 3 killer Nathan Tubbs (Vince Grant) was dubbed the "Campus Killer" before his identity was finally discovered by the BAU team. He worked as a security officer at a college, where he found his victims — all attractive female students with brown hair. 
Tubbs bears more than a passing resemblance to the notorious Ted Bundy. Many of Bundy's known victims were young women with brown hair, and several were abducted from college campuses. Like Tubbs, Bundy appeared to be non-threatening. He often faked an injury or posed as a police officer to get a victim to let her guard down. 
The Boston Reaper is basically the Zodiac Killer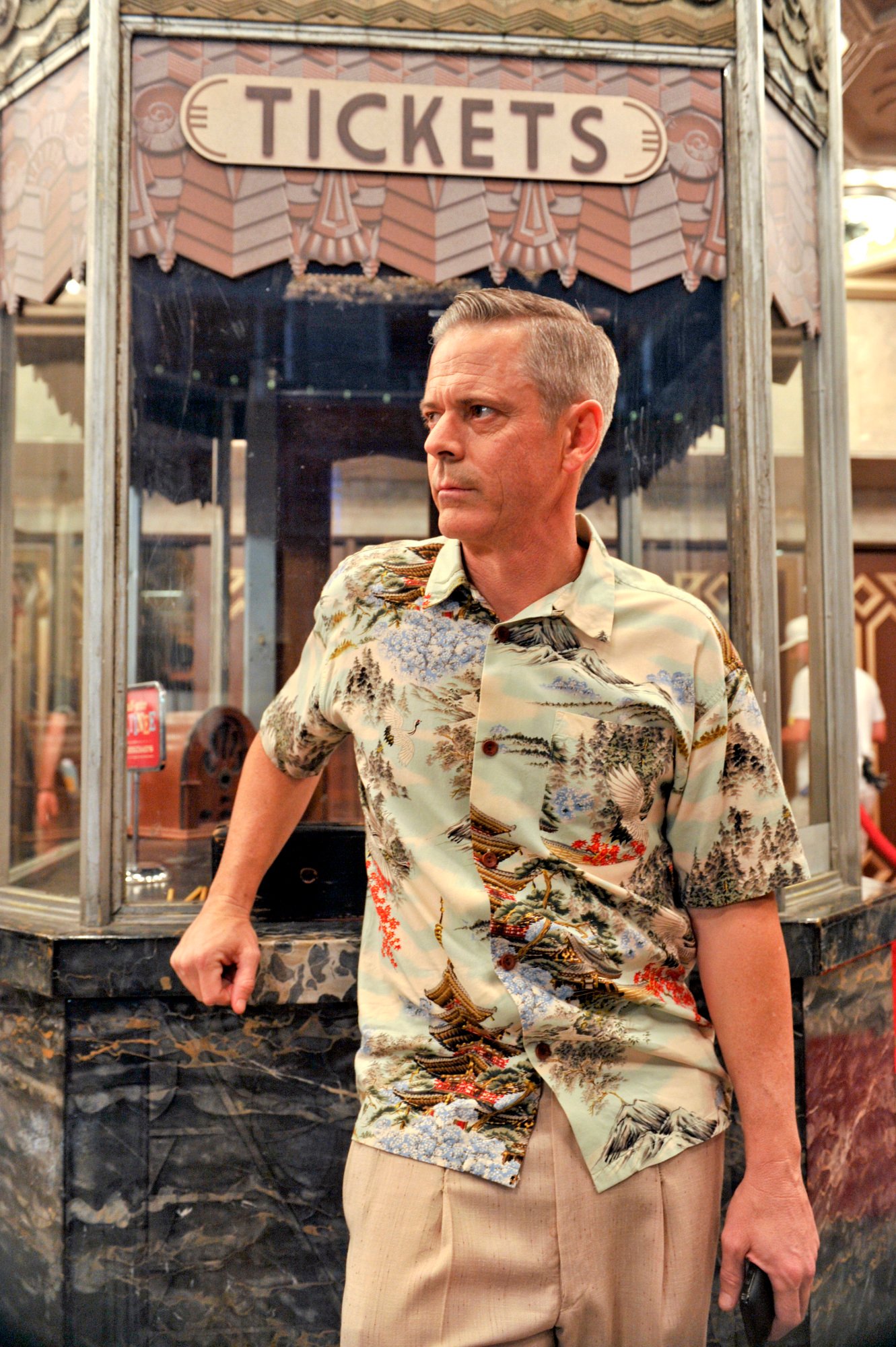 C. Thomas Howell played George Foyet, aka the Boston Reaper, one of the most memorable killers in Criminal Minds history. Foyet (who appeared in multiple episodes) often killed couples in cars in isolated locations and then taunted the authorities (including Hotch) after committing his crimes. Foyet's all-black getup and habit of killing couples in out-of-the-way spots are similar to the Zodiac Killer. The Zodiac is a still-unidentified murderer who killed multiple people in Northern California in the 1960s and 1970s. 
This 'Criminal Minds' killer resembled Jeffrey Dahmer
In season 7's "There's No Place Like Home," the BAU heads to Wichita, Kansas, to investigate the mysterious killings of a number of vulnerable teenage boys with a history of drug use and working as prostitutes. A man named Travis James (Alex Weed) is responsible, and he has been collecting body parts from his victims. The killer in this episode seems to have been inspired by Jeffrey Dahmer. The Milwaukee-based serial murderer lured vulnerable men to his apartment. He then sexually assaulted and murdered his victims before dismembering them, keeping body parts as souvenirs.
Check out Showbiz Cheat Sheet on Facebook!