'Criminal Minds': What Happened to Thomas Gibson After He Was Fired for Kicking a Producer?
Learn what happened to Thomas Gibson after a 'Criminal Minds' altercation.
For 11 seasons, Thomas Gibson played BAU unit chief Aaron "Hotch" Hotchner on Criminal Minds. But after two brief appearances in season 12, the actor and his character abruptly vanished from the show, leaving fans reeling. The CBS crime drama explained his absence by saying Hotch was on a "special assignment." But in real life, Gibson had been fired from the series because of his behavior on set. 
Thomas Gibson had an altercation with a 'Criminal Minds' producer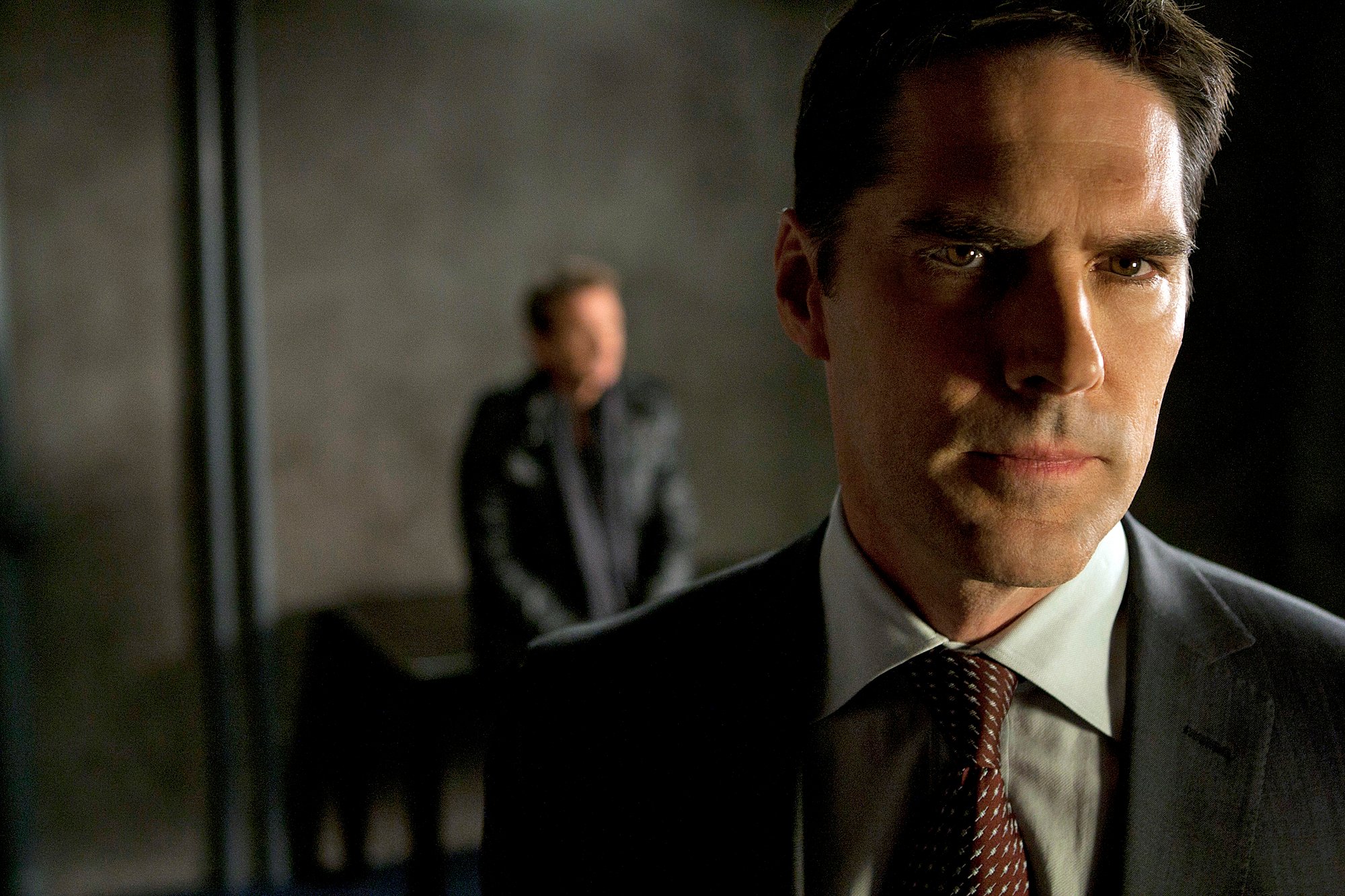 Gibson's long career on Criminal Minds came to a sudden end in August 2016, when he was fired after an incident involving a producer on the show, Variety reported. The actor—who is also known for starring in the sitcom Dharma & Greg—apparently kicked a producer after they had a dispute about a line of dialogue that Gibson believed didn't make sense. 
In an interview with People after his firing, Gibson described the altercation as relatively minor. 
"He came into that room and started coming towards me. As he brushed past me, my foot came up and tapped him on the leg," Gibson shared. "If I hadn't moved, he would have run into me. We had some choice words, for which I apologized the next day, and that was it." 
CBS apparently thought it was more than a small disagreement, giving Gibson the boot after the incident.
The actor who played Hotch had clashed with the 'Criminal Minds' cast and crew before
The incident between the producer and Gibson was not the first time the actor displayed bad behavior on the set of the popular series. Variety reported that he had previously been sent to anger management classes after allegedly shoving an assistant director. Industry sources also told the publication Gibson was "verbally abusive" to both his fellow cast members and the show's crew. The publication also noted that Gibson had been arrested on suspicion of DUI in 2010.
One cast member who Gibson supposedly did not always get along with was Shemar Moore, who played agent Derek Morgan. The two performers apparently clashed over Moore's habit of arriving late to the set, according to a follow-up report from Variety. Moore left the show after season 11, though he made guest appearances in seasons 12 and 13.
What has Thomas Gibson done since leaving 'Criminal Minds'?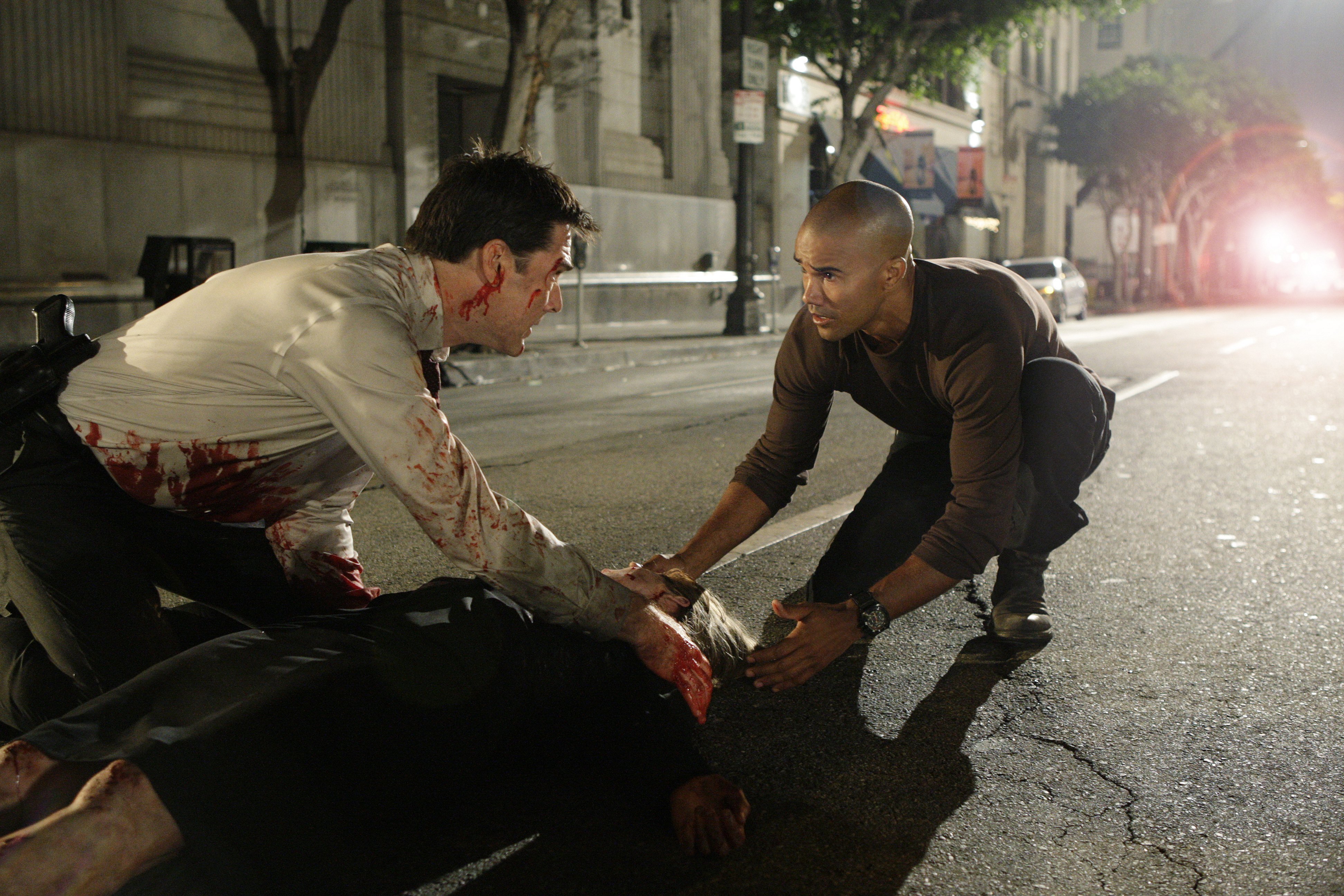 Since his unexpected exit from Criminal Minds, Gibson's career has been relatively quiet, according to IMDb. In 2017, he appeared in the film Axis. The movie was directed by his Criminal Minds co-star Aisha Taylor. He also starred in a pilot for a TV show called Shadow Wolves. He plays the head of an NSA terrorism unit that runs an elite unit of Native American trackers who work for the U.S. government. He'll also star in the upcoming movie The Writer's Bible. 
Many loyal Criminal Minds fans were hoping Gibson might make an appearance in the show's series finale. While Hotch did appear in a flashback that used old footage, there was no new appearance from the actor, much to the disappointment of some viewers.