Cristiano Ronaldo Reveals the Only Way He'll Cheat on His Diet
One thing that Cristiano Ronaldo is known for around the world is how physically fit he is. The Juventus Forward has been the king of the gym for a long time, ever since he first started taking himself seriously as an athlete in school. He used to sneak out his dormitory to hit the weight room at night.
The 34-year-old soccer star now stays busy off the field with his long-time girlfriend Georgina Rodriguez and his four children. He still sticks to a strict workout program and is serious about sticking to his specific diet.
However, his children led Ronaldo to discover the one thing that he'll let himself indulge in every now and then.
Where has Cristiano Ronaldo's career taken him?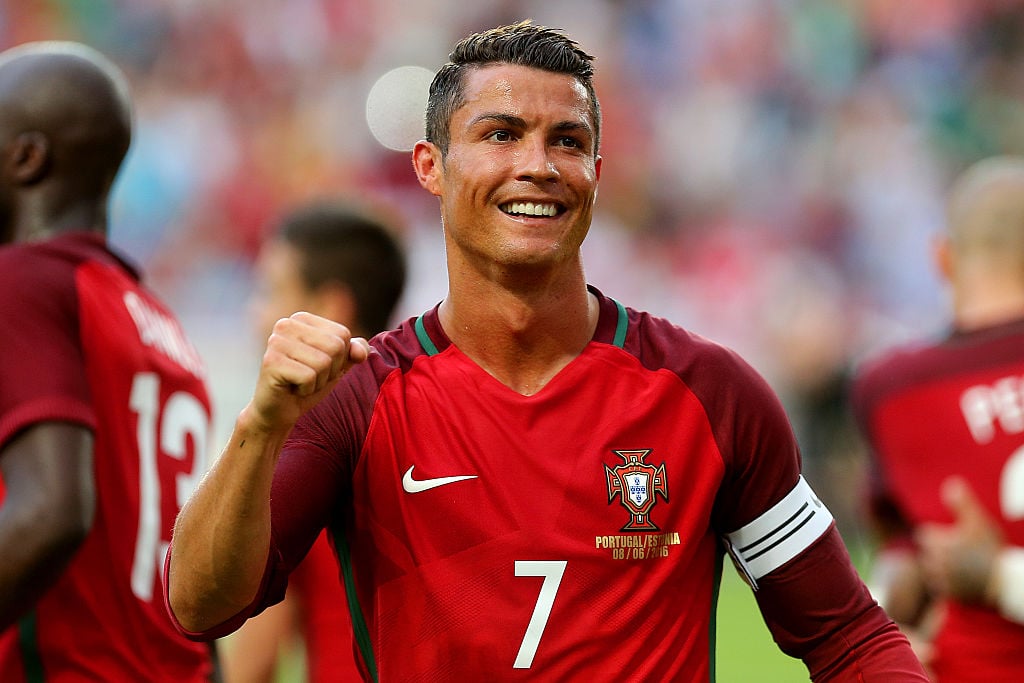 Ronaldo's most notable career years began when he was recruited to play for Manchester United in 2003. The Portuguese soccer star spent six years with them, where he developed into the player his fans now know and love.
He helped lead the team to three league titles and the UEFA Champions League in 2008. He scored 118 goals for Manchester United in the six years he played for them, making him one of the most prolific scorers in the team's history.
In 2009, Ronaldo was recruited by Real Madrid to the tune of a $133 million contract, one of the most expensive deals for an athlete at the time. In his first two years with the team, Ronaldo scored 33 goals and 40 goals, respectively. Real Madrid won the UEFA Champions League in 2013, after Ronaldo brought the team a total of 51 points by himself.
Now, Ronaldo is playing for Juventus after they offered him a four-year contract in 2018. With a contract worth $117 million, he became the highest paid player over 30 years old the team has ever had. And he's still got plenty of playing years ahead of him, thanks to how fit he stays year-round.
Cristiano Ronaldo's diet keeps him trim
While Ronaldo has a strict workout regimen to keep in top shape, it's his diet that he feels does the majority of the work for him. When he started out in soccer, he was a skinny kid with little muscle at all. He told The Sun that he decided at age 11, after hearing coaches talk about what a shame it was that he was so talented but didn't have any muscle, that he would become stronger.
And that's exactly what he did. He started working out religiously, developing a regimen that works right for him. But he says that his diet plays a big part, as well.
Ronaldo eats high-protein food and limits his sugar intake. Instead of eating one big meal, he'll eat six small meals throughout the day to keep his energy levels up.
What does Cristiano Ronaldo indulge on?
But there's one thing that Ronaldo admits to keeping in his diet more than most of his fans would think: pizza! He says that he would get bored of his regular diet if he didn't sneak in some pizza time with his oldest son, Cristiano Jr.
Even though Ronaldo may take the occasional pizza break, he's still one of today's most physically fit athletes. Ronaldo actually stated last year that he feels he has a biological age of 23 and wants to keep playing into his 40s.
The 34-year-old certainly has plenty of years left on the field, as long as he keeps his pizza nights in check. We can't wait to keep seeing what he brings to the field in the years to come.