Critics Think Justin Duggar's New Girlfriend Follows All the Other Duggars on Instagram Except Jill Duggar
Courtships are serious business when it comes to the Duggar family, and it looks like Justin Duggar is the next in the family to start courting. We're sure the teenager is excited to get to know the young woman he's courting much better over the next few months. And fans are certainly ultra-excited to see how it all progresses.
It seems there might be some early tension, though. Justin's partner doesn't appear to be following Jill Duggar on Instagram, though she's following the rest of the family.
Justin Duggar is officially in a courtship with Claire Spivey
Fans suspected a courtship was coming, but no one thought it'd be about Justin. Justin lives with Jim Bob and Michelle and is just 17 years old. And it seems he's garnered interest in 19-year-old Claire Spivey, as the Duggars and the Spiveys are quite close.
Justin made his big courtship announcement to the rest of his family via video call. He brought Claire into the call as well and explained to the cameras about how the romance blossomed.
"Me and Claire met at a family conference not too long ago," Justin said. "It was several months after I talked with her dad and asked if I could start a relationship with her. She's really outgoing and very sweet and nice."
Claire's also explained exactly what she likes about Justin. "Something I really admire in Justin is how serious-minded he is, but his ability to have fun and to just see the bright side of things no matter what," she told TLC. "He always looks for the best in people and I want to be more like him every day."
Jill Duggar is reportedly on the outs with her famous family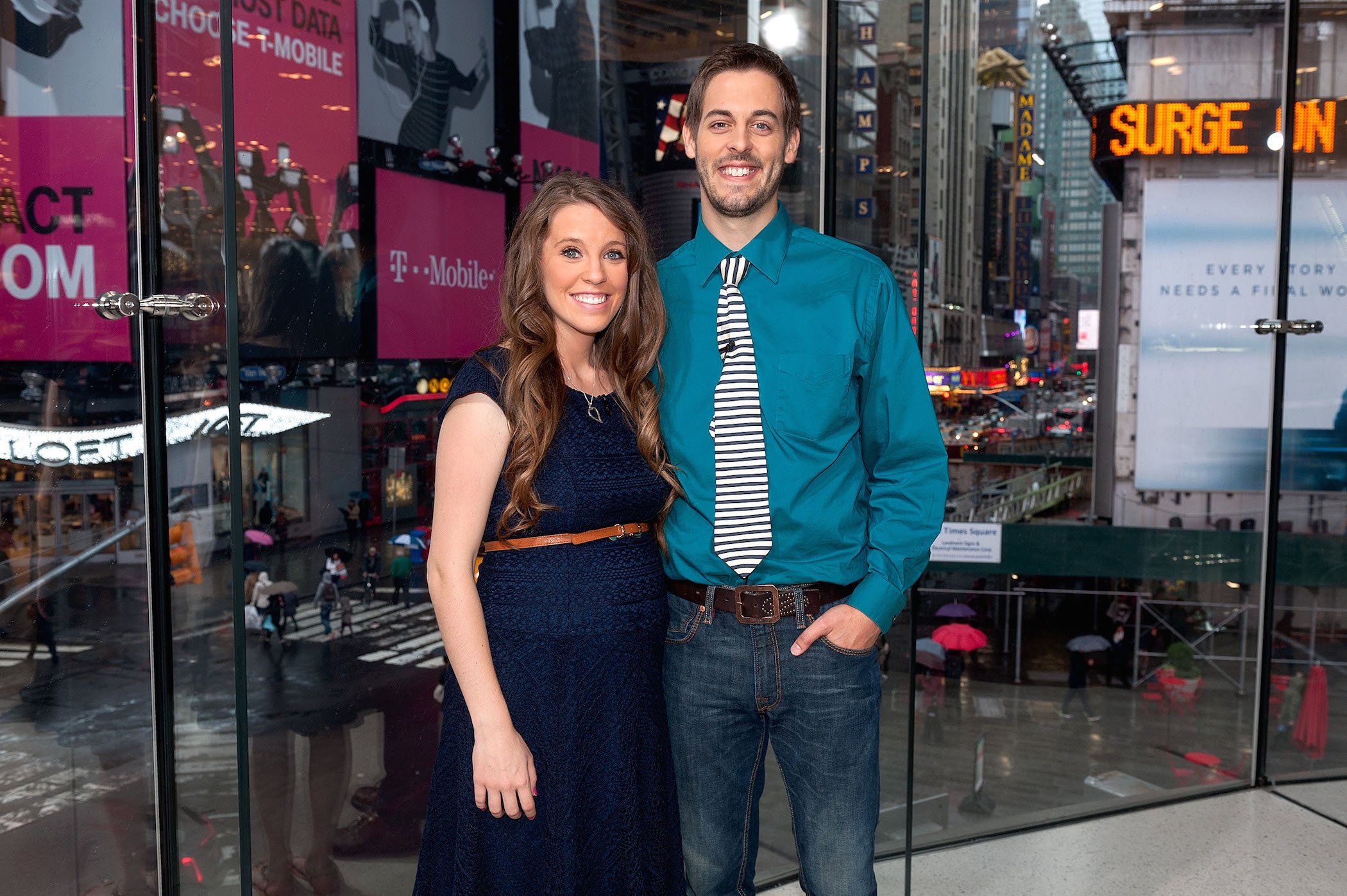 RELATED: 'Counting On': Every Allegation Derick Dillard Has Made Against Jim Bob Duggar So Far
While Justin told most of his family members about his relationship via video chat, Jill and her husband, Derick Dillard, were noticeably absent. Jill and Derick don't take part in TLC's Counting On anymore. And Derick's explained via Instagram and multiple other publications that Jill is on the outs with the other Duggars.
"We were humiliated and threatened when we first tried to not film," Derick told an Instagram follower. "Now it's not dependent on us anymore to keep the show going because more kids got married, so it's more OK if we quit."
Derick's also mentioned that Jill needs permission from Jim Bob before visiting the Duggar family home, and that's put a lot of strain on her relationship with her younger siblings. While Jill hasn't made any direct statements about the other Duggars, it's clear she's living her own life apart from them, as she's choosing to send her kids to public school and spend more time with controversial cousin Amy Duggar.
Duggar family critics suspect Claire isn't following Jill on Instagram
Many of the adult Duggars have Instagram accounts of their own. And Duggar family critics on Reddit noticed Claire doesn't appear to follow Jill, though she does appear to follow all of the other Duggars.
"Claire Spivey follows everyone but Jill," a Reddit user posted. "Think this proves just how much the Duggars have abandoned Jill and shut her out of the fam."
Another noted that this must be really difficult for Jill. "Being rejected by one person is hard," they wrote. "Imagine being rejected by two parents, 18 siblings, and all their spouses."
"My heart hurts for her," another added. "Jill is doing amazing things & is healing herself but it must be so lonely."
Others noted it's entirely possible Claire hasn't gotten around to following Jill just yet and she will in the future. Only time will tell. For now, we'll have to see how the courtship progresses and if Jill will continue to be left out.
Check out Showbiz Cheat Sheet on Facebook!