'The Crown' Sends a Subtle Message With Queen Elizabeth II's Jewelry
There's a lot to take in during an episode of Netflix's The Crown: lavish sets, period costumes, and, last but not least, dialogue. Even though the award-winning series is a dramatization of Queen Elizabeth II's reign it always goes back to the British royal family for inspiration. When it comes to the queen's jewelry there's …
There's a lot to take in during an episode of Netflix's The Crown: lavish sets, period costumes, and, last but not least, dialogue. Even though the award-winning series is a dramatization of Queen Elizabeth II's reign it always goes back to the British royal family for inspiration. When it comes to the queen's jewelry there's a message the show sends that's so subtle viewers might miss it. 
'The Crown' uses fake jewelry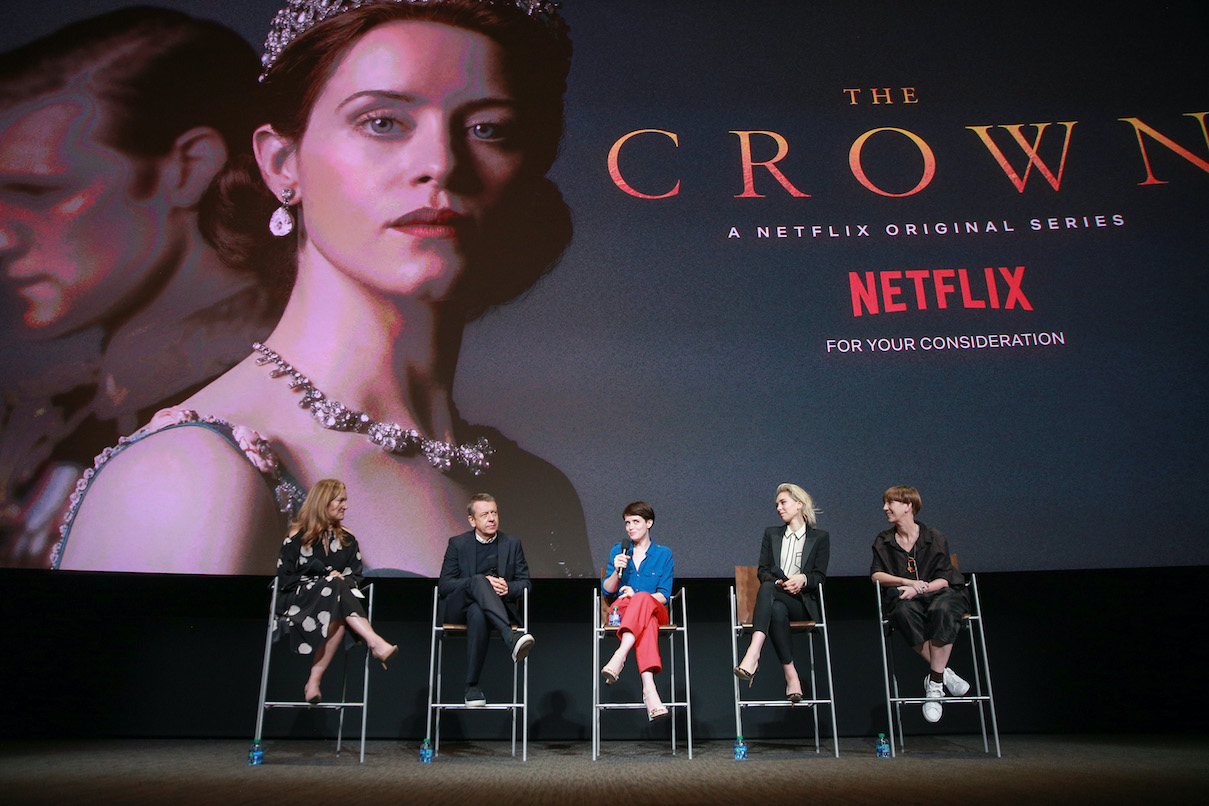 There can't be a TV show about the royal family without some stunning jewelry. But The Crown can't borrow the actual crown jewels so they improvise with really good replicas. 
According to the program's costume designer, Michele Clapton, some pieces can't be exact copies. 
"On a couple of occasions, we couldn't get permission to use the actual, exact piece and I had to redesign it, changing 25% so the lawyers agreed that I could use it," she told Harper's Bazaar in 2016. 
However, it's a different story for Queen Elizabeth. 
"For the Queen's jewelry, we actually managed to use a lot of pieces because they're in the public domain," she said. 
Queen Elizabeth II's pearl necklace on 'The Crown' means she's on duty
According to Screen Rant, the queen's signature pearl necklace signals she's on the clock. She puts it on and becomes the leader of the royal family. 
See the necklace in any scene on The Crown and know she's on official business. She's not Elizabeth or "Lilibet," her more informal nickname, but her majesty the queen. 
She might wear her pearl necklace to one of her regular meetings with the British prime minister or while she reviews documents in her red box.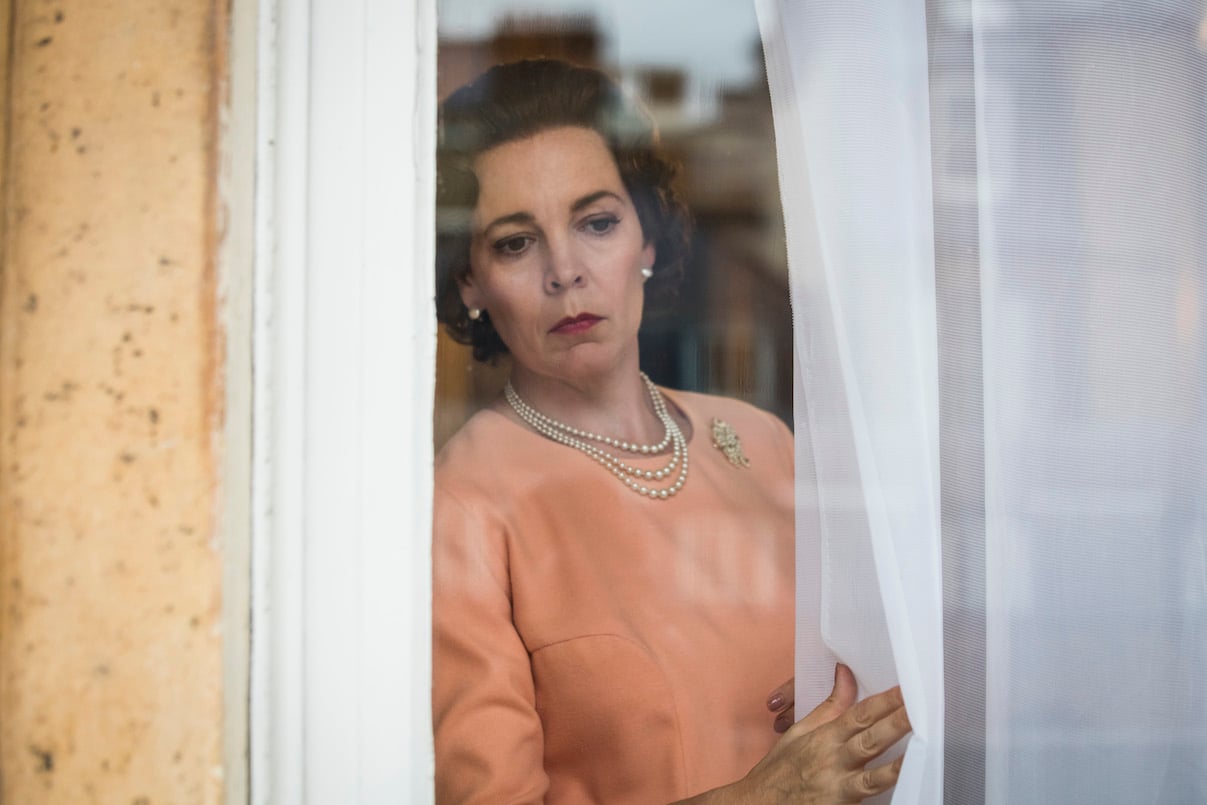 Don't see the queen wearing pearls? Chances are it's the show's subtle way of communicating she's not on duty.
The queen will take a break from the pearls when she leaves Buckingham Palace and heads to Balmoral Castle in Scotland for a relaxing weekend away. When she returns and has to give a speech or attend an event, the pearls go back on. 
Queen Elizabeth II owns several pearl necklaces in real life
Queen Elizabeth II wears pearls often. And like The Crown communicates with the queen's pearl necklace, the real queen does the same thing. She wears pearls as part of her "official uniform." 
The queen's fondness for pearls goes way back. She received her first three-strand pearl necklace as a gift from her grandfather, King George V. She loved the necklace so much she had another one made.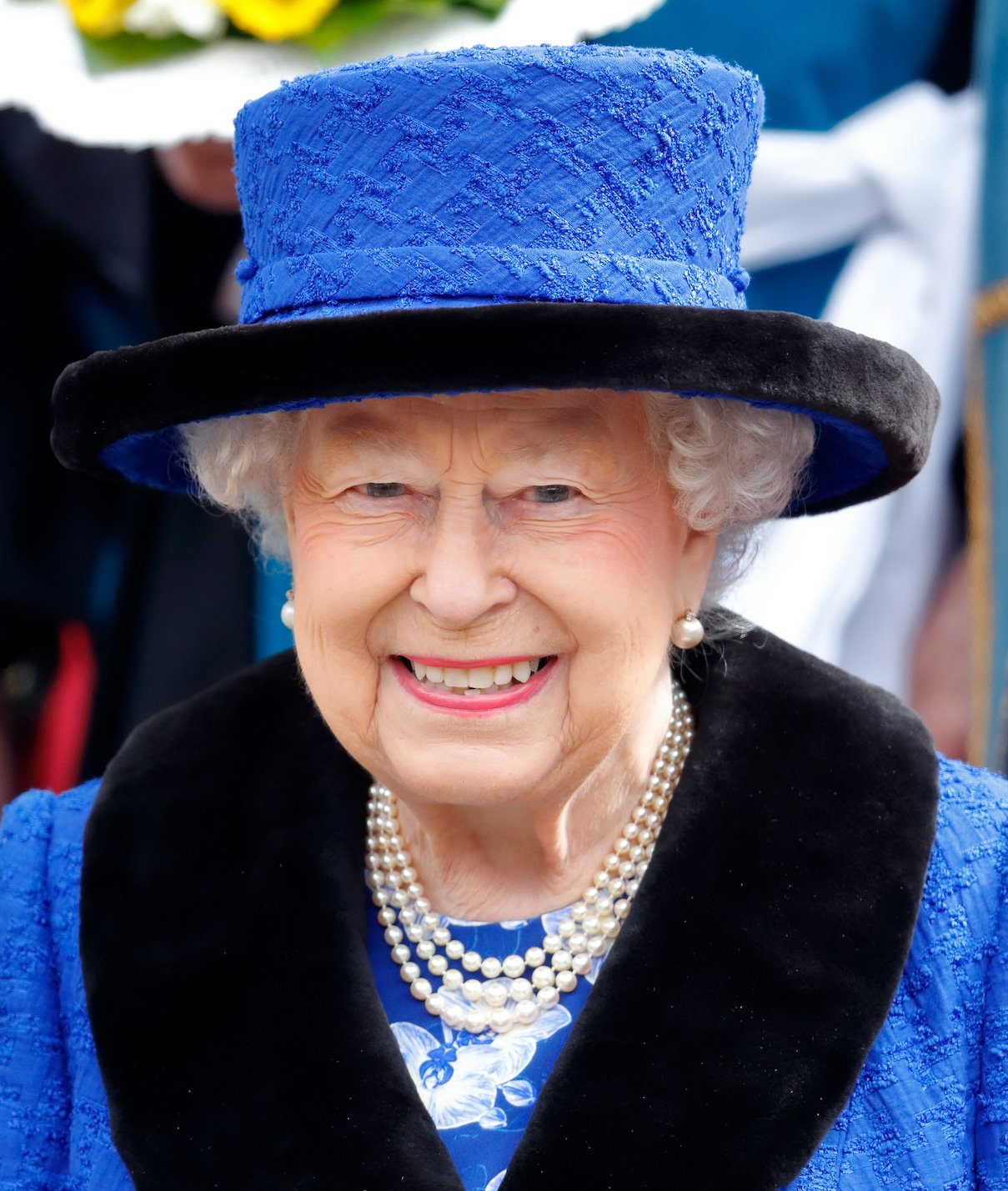 Her collection grew in 1953 when she received yet another three-strand pearl necklace from the Emir of Qatar. To this day the queen wears pearl necklaces often. 
Look out for Oscar winner Olivia Colman wearing a three-strand pearl necklace as the queen in The Crown Season 4. New episodes are set to start streaming on Nov. 15, 2020, with the addition of Emma Corrin as Princess Diana and Gillian Anderson as Margaret Thatcher.