'Cruel Summer': This 1 Moment Is 'Going to Really Change Everything' in the Finale, According to Olivia Holt
Cruel Summer has become everyone's recent TV obsession, and fans have done a lot of digging when it comes to theories and guessing what the heck is going to happen in the end. Until the finale comes next week, no one can quite know, but based on the midseason trailer and a hint from Olivia Holt, there is one scene that fans should look forward to. [Spoiler alert: Spoilers ahead for Cruel Summer through episode 9]. 
The 2 leads of 'Cruel Summer' are still at odds in 1995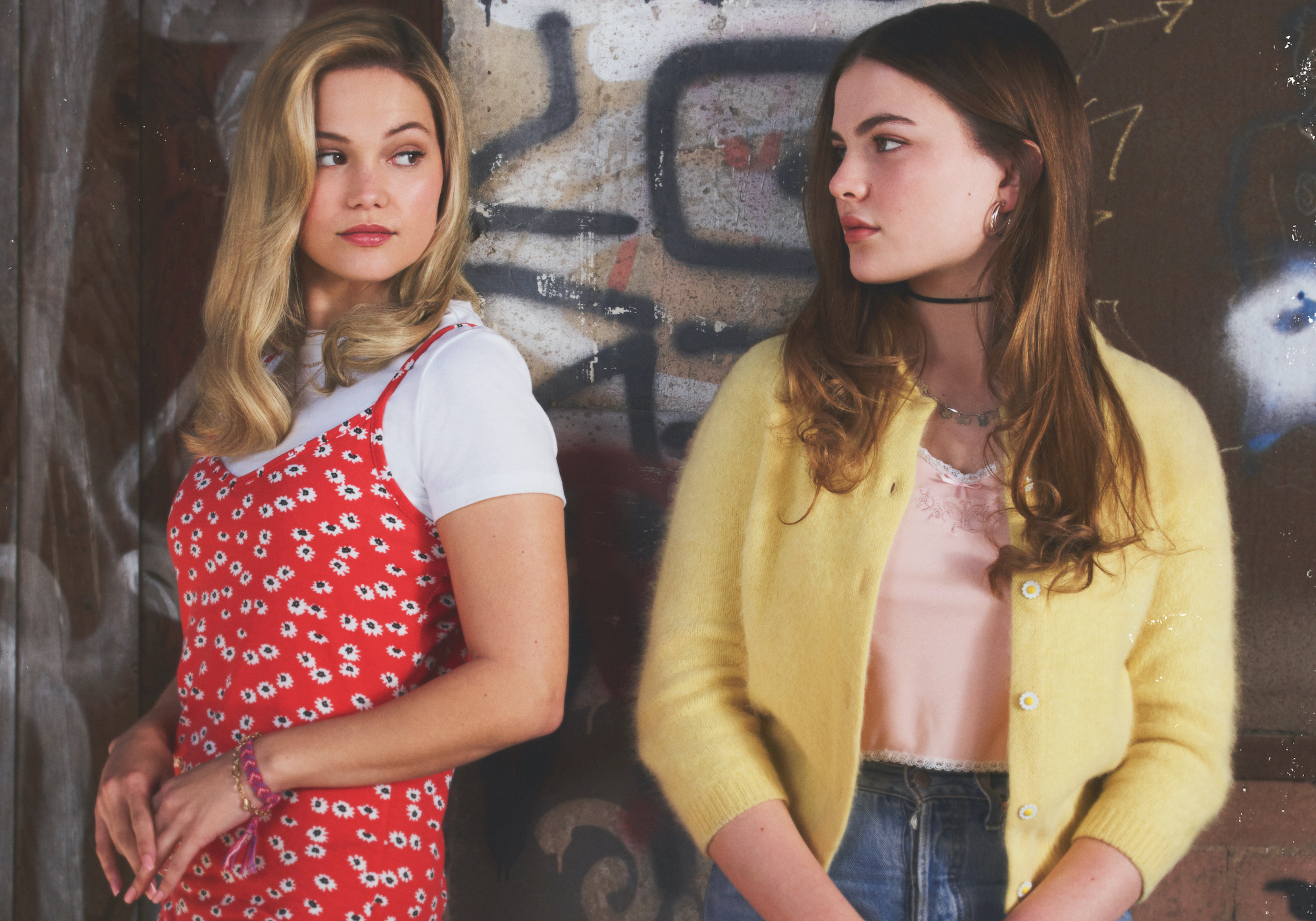 Going into the final episode of season one, Jeanette Turner is still suing Kate for defamation after Kate Wallis accused Jeanette of seeing her in Martin Harris' basement and not reporting it. Jeanette claims that she never did, but the rumor and allegation from Kate ruined Jeanette's life, hence the lawsuit from Jeanette's side. 
Kate is trying to figure out who Annabelle is and piece together parts of herself that trauma and Martin ruined or took away. Kate also doesn't know that Jeanette and her lawyer found out that Kate went to Martin Harris' house willingly. This is going to open up a big can of worms in the trial and paint Kate as a really untrustworthy narrator to the court. 
For the audience, the mystery surrounding the snow globe, Jamie's tape, and how Kate got Jeanette's necklace are all solved. There, obviously, can be more twists, though, because Cruel Summer has already proven it's capable of that. 
1 moment in the midseason trailer shows Jeanette and Kate having a faceoff that will 'change everything'
With that said, in a joint interview between Olivia Holt and Blake Lee with Hollywood Life on June 8, Holt shared that there's one moment in the midseason trailer that shows a key spot for fans to forward to for next week. 
If you go to about the 1:18 mark of the trailer, Jeanette is yelling at Kate, "Can you not see that you ruined my life?" Kate yells back, "You stole mine!" and Jeanette finishes with, "You didn't even want it." Kate just has an astonished, yet shocked look on her face. Holt said this moment is one "people have really been waiting for" since they're really hashing it out due to the fact they haven't spoken in 1995 this whole time other than at the stoplight. 
"This is the big confrontational moment that we've all been waiting for," Holt said. "I think this moment is going to really change everything because so many people have theories opinions on who did what, who they believe, and I think this is what's going to make them decide."
It sounds like this confrontation won't just be a screaming match, but will be a major fight with a lot of information revealed. Some truth might come out, but true feelings will definitely be at the forefront. 
Obviously, the finale will also show how Kate is rescued and answer who Annabelle is 
Other than that, fans can expect other resolution to happen as well. 
"The pieces that we know right now are that she was rescued," Holt shared about what fans are going to see. "We saw footage of her walking out of the house in that catatonic state. Yes, we will see prior to her being rescued what happened."
Will audiences see the full shootout with Harris and the cops? Maybe not, but it sounds like they should see what led up to it and who tipped off the fact that Kate was there. 
Also, the biggest question that still remains is "Who is Annabelle?" Is it a person? Another name for Kate? That's another answer fans should prepare for. 
"You will get the answer you want," Lee, who plays Martin, said. "This show really does keep everyone guessing until the last moments of this episode or until episode 10. But, yes, I think the answers will be revealed."