'Cruel Summer Episode 4' Recap and 1 New Burning Question
The Freeform TV series Cruel Summer Episode 4 recap covers July 15th in 1993, 1994, and 1995. The perspective switched back to Kate Wallis (Olivia Holt) while Jeanette Turner (Chiara Aurelia) is in very few scenes. Viewers found out more about what happened to Kate in Mr. Martin Harris' (Blake Lee) basement. However, the revelations brought up one new burning question for fans of the teen psychological thriller.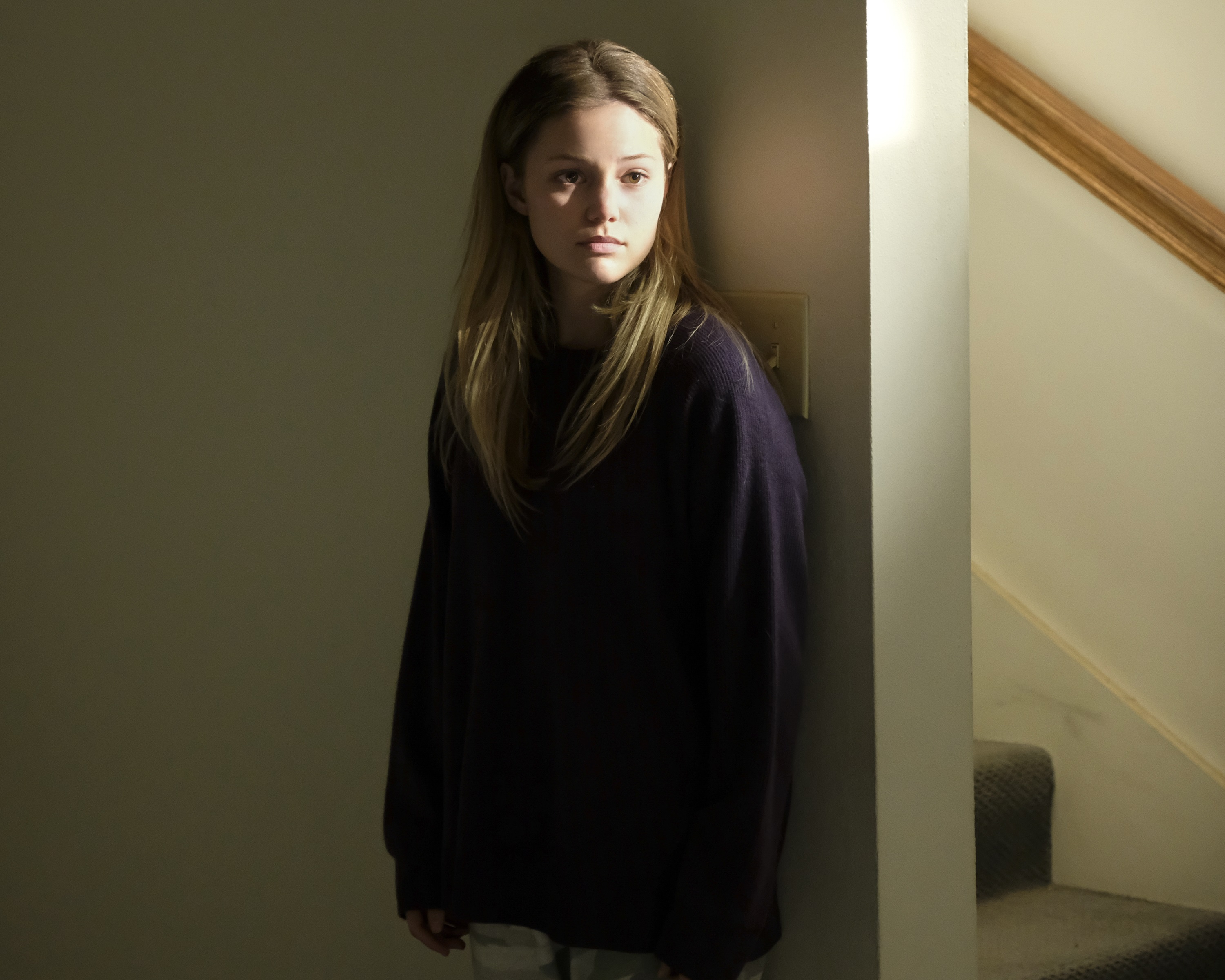 'Cruel Summer' Episode 4 Recap: 1993
In 1993, Kate's stepdad, Rod Wallis (Ben Cain), helped his two daughters clean their shotguns. His stepdaughter, Ashley Wallis (Ashlei Sharpe Chestnut), doesn't seem to like Kate. They packed up for a hunting trip in Cruel Summer Episode 4. We find out that Ashley doesn't consider Kate's mother, Joy Wallis (Andrea Anders), one of her parents.
When they arrive at the cabins, Kate finds that Joy invited Mr. Harris to thank him for taking her home the night she was drunk. Later that night, she chats with him underneath the stars after she snuck out to find her boyfriend. She complains about her family to Mr. Harris. He sympathizes and tells her about a secret he stuffed down.
His father died by suicide, and that's why he's so "jumpy around guns." He regrets the last conversation he had with his dad and tells her to value family. In another 1993 scene, Kate confronts her stepsister about their parents. Ashley tells her that Kate comes from privilege, and she doesn't consider her a sister at all.
'Cruel Summer' Episode 4 recap: 1994
When the scenes flashed to 1994, viewers found out much more information about Kate and Mr. Harris. While trapped in the basement, he gave her a bin of trail mix that she ended up throwing at him. When Kate tried to escape, she told her therapist that things only got worse. One day he put sleeping drugs into her sandwich. While she passed out, he loaded the basement with water, food, and supplies to indicate she would be staying awhile. 
Kate asked her boyfriend, Jamie Henson (Froy Gutierrez), again what he did after the carnival. Jamie insisted he hung out with his best friend, Ben (Nathaniel Ashton), leaving out the part that he met with and kissed Jeanette.
Kate and Mallory began a friendship in the waiting room of their therapist's office. However, Kate also received more bad news. Her family found out that they could not charge Jeanette Turner with anything involving Kate's kidnapping.
'Cruel Summer' Episode 4 recap: 1995
In 1995, Kate and her parents met with their lawyers to discuss the defamation lawsuit that Jeanette filed against her. Kate insisted that she saw Jeanette through the caged windows while kidnapped, and the two girls locked eyes.
We find out that Kate and Mallory are now best friends, smoking weed together, talking about how much they dislike Jeanette. Meanwhile, a typed note arrives at the door that says, "Liar." Plus, Kate's mother insists that she come along on the yearly hunting trip to plead her case to their "allies."
Joy confronts Mallory while on the hunting trip and accuses her of sending the "Liar" letter. Mallory tells Kate what her mother said. So Kate tells a story about a hunting trip around the campfire with her family. She talks about a girl named "Anabelle" and tells the adults they trusted someone they shouldn't have. 
"They were all responsible for what happened to her," Kate warns the adults. "They better have all their stories straight because Annabelle sure has hers. Secrets are scary."
We find out that Jeanette's brother, Derek Turner (Barrett Carnahan), is dating Kate's stepsister, Ashely. Plus, the person that Kate talks to in a chat room every night (Traumarama79) is her sister. Ashley is trying to get close to her and make up for not being there for her.
When viewers finally got some answers, a new one popped up. Kate begans listening to her old therapy tapes to ensure she had her story straight for a court trial. That's when Kate tells her therapist about Annabelle. The girl appeared when she was about to be rescued. Kate explains that Mr. Harris began acting strange that day when she suddenly met Annabelle. 
Who is Annabelle? 'Cruel Summer' Theories Reddit
Viewers have several theories about who Annabelle could be in Cruel Summer. One viewer believes that the name could refer to the gun that Mr. Harris used to kill himself. Another fan of the series thinks the name is Kate's alternate personality. If the assistant principal sexually abused her, she might become Annabelle at the time.
"[Annabelle] is a coping mechanism to make it feel less real and not happening to her?" one fan wrote on Reddit.
Hopefully we find out more about Annabelle when Cruel Summer Episode 5 airs on May 11, 2021. Only three Cruel Summer episodes remain after next week's.