'Cruel Summer Freeform': Chiara Aurelia Stole This 1 Item From Jeanette Turner's Wardrobe
'Cruel Summer' airing on Freeform is taking the world by storm with their 1990s nostalgia. Even Chiara Aurelia had to steal something from the throwback wardrobe.
The new hit Freeform series Cruel Summer with Chiara Aurelia as Jeanette Turner is taking the world by storm. The series, produced by Jessica Biel, is now the number one most watched Freeform series and many viewers binge the teen drama on Hulu the next day. With four Cruel Summer episodes currently available for streaming, and three left to air, let's look at what all the fuss is about and why Aurelia had to steal this one thing from the set.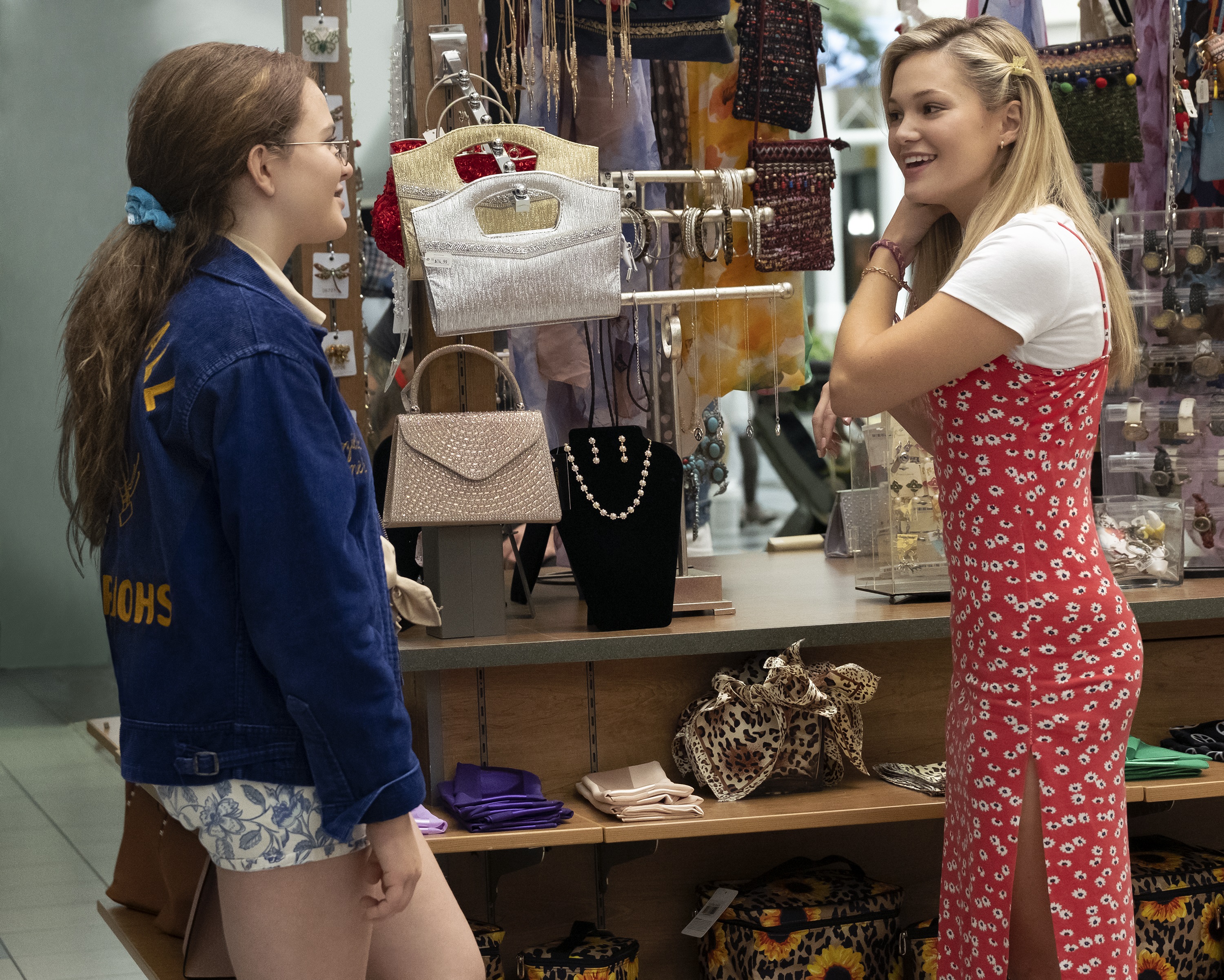 What is 'Cruel Summer' on Freeform about?
Cruel Summer on Freeform is a teen psychological thriller that revolves around two main teenage girls — Jeanette Turner and Kate Wallis (Olivia Holt). The story bounces between three summers in 1993, 1994, and 1995. At first, it is a bit difficult to tell which year the scene occurs. However, there are enormous details to give it away — from the teenagers' hair and outfits to the posters on the walls. 
When we met Jeanette, she called herself "nerdy." She had crimpy hair, glasses, and braces. However, in 1994 she transformed into a popular girl with a boyfriend. But in 1995, her style was more grunge, short hair, and very angry at the world. In her defense, she is "the most hated girl in the country," so she must also be scared and lonely.
On the other hand, Kate Wallis started in 1993 as the beautiful and popular girl that Jeanette seemed to be jealous of. She went missing sometime in the summer of 1993, and when she returned in 1994, she's outraged that Jeanette stole her boyfriend and two best friends. In 1995, she was also angry, but mainly at Jeanette and the adults who allowed her to go missing.
Kate believes that Jeanette saw her in the basement of Assistant Principal Martin Turner's (Blake Lee) house and failed to rescue her or report it to the authorities. However, Jeanette claimed she had no idea that Kate was there and did nothing wrong. Who is telling the truth? Start your Cruel Summer binge on Hulu to find out more about the two teens.
Where is 'Cruel Summer' on Freeform filmed?
Although the Cruel Summer series on Freeform is set in Skylin, Texas, the series was filmed in Dallas, Texas. Skylin is a made-up formerly sleepy town in Texas. There are numerous references to Texas in the series, including a few to Whataburger. According to the Dallas Observer, several scenes take place in One Nostalgia Tavern. The bar is full of items to bring viewers back to the 1990s, including bar games and a jukebox.
Who is Chiara Aurelia?
Chiara Aurelia was born in New Mexico and began acting, dancing, and singing at four. According to IMBd, The 18-year-old moved to Los Angeles, California, in 2014 to pursue acting. She appeared in a recurring role on NBC's The Brave and ABC's Agent Carter. 
She joined the cast of Pretty Little Liars Season 7 in 2017 as Alison. The actor's role in the cast of Cruel Summer on Freeform is most similar to Alison in the 1994 Jeanette scenes.
Chiara Aurelia stole this one thing from the set of 'Cruel Summer' on Freeform
When Chiara Aurelia met with the Nerds of Color Podcast, she discussed how much she loved the 1990s setting for Cruel Summer on Freeform. The journalist asked if there was one clothing item she loved the most.
"I am obsessed with the Steve Madden black wedge shoes," Aurelia admitted. "Those for sure. Those are definitely something I stole from the set at some point. The '90s aesthetic is so fun and so cool to play around with. My style personally resonates with that."
Watch Aurelia in more Cruel Summer episodes on Freeform Tuesday evenings at 10 p.m. or stream the series on Hulu.