'Cruel Summer': Did Martin Harris Always Intend to Kidnap Kate Wallis? Olivia Holt Shared When It Became 'Intentional'
'Cruel Summer' revealed a lot in its ninth episode, including when Martin Harris realized he had to kidnap Kate Wallis.
[Spoiler alert: Spoilers ahead for Cruel Summer, through episode 9]. 
Cruel Summer's ninth episode, "A Secret of My Own," was all a big backstory into Kate Wallis' time in Martin Harris' house. It was tough to watch, considering he made it so confusing for her with his manipulation. With that said, Olivia Holt said that Martin Harris didn't always intend to kidnap and lock Kate up, and all it took was one line to change his mind.
This episode showed how deep Martin Harris stuck his claws into Kate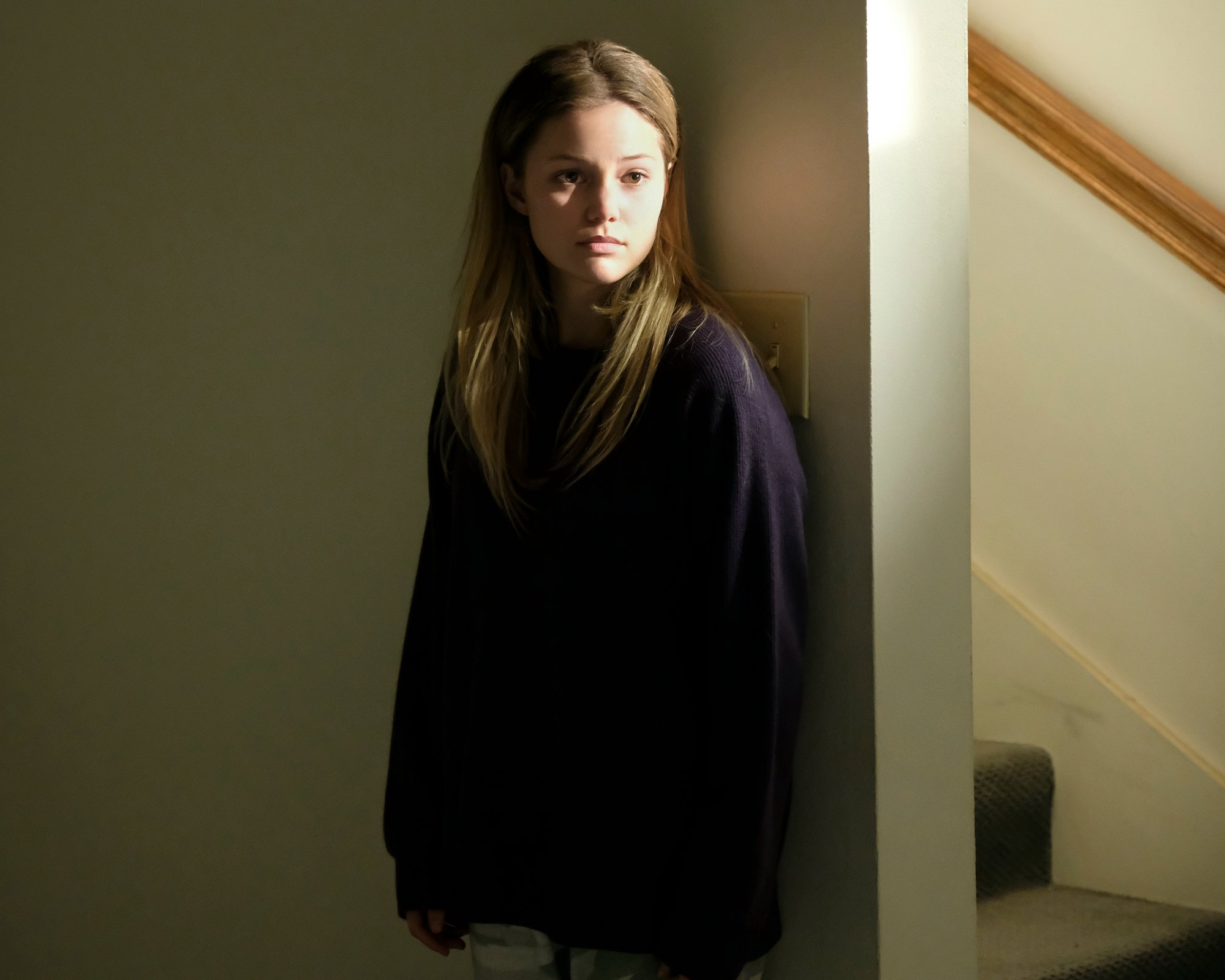 Even though Kate's situation from 1993 to 1994 sort of started to become more clear in the last two episodes — that she first went to his house willingly at first — episode nine showed the audience just how it went down. Kate just wanted comfort and safety and felt attacked and stifled at home. He gave her a safe haven of sorts from afar, and manipulated it all to seem like it was the perfect place to be, where he cared for her deeply and would protect her from all her troubles (parents, the world, etc.).
It was nicely narrated and analyzed by Sylvia, Kate's therapist, showing how everything Martin Harris did was a form of grooming. From isolating her to showing Kate that he was her comfort place, and attaching to the parts of her that couldn't say no to authority figures, Martin preyed on Kate. So much so that she was defending him even after he was dead and she was rescued. 
Of course, after months of solitude in his house, even with the nicest treatment and "love" from him, Kate yearned for the outside world and for her family. At this point, Martin wasn't going to let her go because he would obviously be arrested if they found out he lied to the police about her being there. 
One line is all it took to give Martin Harris the idea to kidnap Kate Wallis
However, was he planning on keeping her in his house forever? No, and according to Olivia Holt, he didn't intend to lock her away either, at first. It seemed like he genuinely wanted to come up with a plan but also wanted her there with him. It was tough, and it of course became harder when she put her foot down about leaving. 
So, after Christmas dinner, when she did ask for her suitcase and went into the basement, and after her "kidnapper" comment, things clicked for Harris. 
"It was really important to get the dialogue correct on that, because that is the ultimate turning point for both Martin and Kate," Holt said. "Kate wants to leave and Martin's not allowing her to, and she says, 'You sound a lot like –,' and he cuts her off and says, 'What? Your dad?' and she says, 'No, my kidnapper.' And that specific interaction is so important for the audience to witness, because I don't think that Martin had ever planned to kidnap Kate, but I do think that, in a way, her saying that sort of gives him the idea."
Holt said that they filmed this in chronological order to what happens in the episode so that they weren't "bouncing back and forth as much [between] all of the years." She said this was due to the fact that this episode primarily took place in one place: Martin Harris' house. It made it easier to do this chronologically, but also made mores sense to do it this way, it seems. 
Olivia Holt doesn't think that Martin Harris intentionally meant to lock Kate in the basement
Again, for Holt, that's when Harris decided that keeping Kate there was the best option for him and that's when he took things to the extreme. 
"There was a fear, obviously, of her leaving the house because he didn't want anybody to know," Holt said. "I don't think that he ever intentionally planned to lock her in the basement. But he knew what he was doing was wrong. I mean, he had curtains up in the house."
Holt shared that even so, he knew he was in the wrong and showed that through the curtains and other ways he surveilled Kate while she was in his house. On top of that, he guilted her every time she would ask about leaving or mention being unhappy. Nothing absolves him at all, it's just interesting that Holt noted this turning point with one remark.