Is 'Cruel Summer' a True Story? Is the Freeform Series Based on a Book?
Jessica Biel produced Freeform's most-watched series debut ever, Cruel Summer. The teen thriller, set in the '90s, premiered on April 20, 2021. The twisty unconventional drama takes place over three consecutive summers. Two different teen girls tell the story — Kate Wallis (Olivia Holt) and Jeanette Turner (Chiara Aurelia). After watching the first three episodes, fans want to know if it is a true story.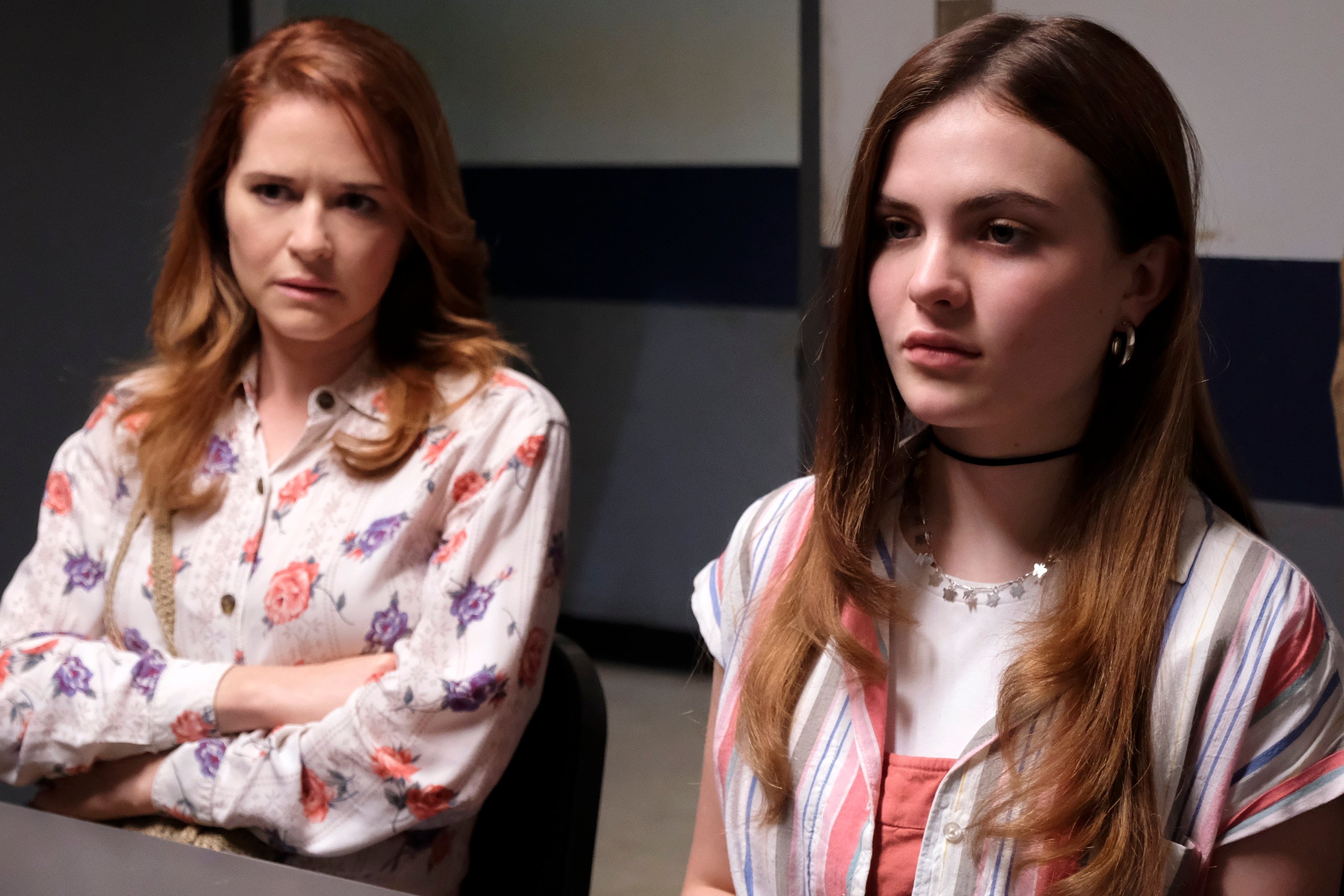 What is 'Cruel Summer' about?
Cruel Summer's story takes place in a small Texas town, Skylin, in 1993, 1994, and 1995. Each episode focuses on three days in each year and bounces back and forth between them. The year appears on the screen in the first scene; however, after that, viewers can distinguish which year it is by the drastic changes in the main two characters.
The main story is about how a very popular 15-year-old, Kate Wallis, goes missing. Viewers found out early that the new assistant principal, Martin Harris, held her captive in his basement until police officers rescued her one year later.
In the meantime, another teenager, Jeanette Turner, goes through a transformation. She gets rid of her glasses, braces, and curly hair to become popular. Jeanette replaces Kate by dating her boyfriend and becoming besties with Kate's two best friends.
When cops rescue Kate, she tells the police that Jeanette saw her in the basement but didn't tell anyone. As the story bounces back and forth from Jeanette's point of view to Kate's, viewers see the media's damage in telling the story.
Is 'Cruel Summer' based on a true story?
The Freeform series, Cruel Summer, is not a true story. The town in Texas is fictional — Skylin doesn't exist in real life. Plus, Bert V. Royal created the characters and story for television. However, the screenwriter worked in real-life scenarios into the account. The 1990s music, clothing, and technology are accurate for the times. We see the teenagers using dial-up internet and pagers instead of cell phones.
Is 'Cruel Summer' based on a book?
Cruel Summer is not based on a book. Bert V. Royal wrote the series, which he titled, Last Summer. The screenwriter also wrote the screenplay for the film Easy A, starring Emma Stone.
"We're really excited to tell this story," Royal told Deadline. "That we hope will spark some interesting conversations about how our society can upend a person's life and send them to the hell of infamy before—and sometimes even, despite—the facts."
Where can I watch 'Cruel Summer'?
Cruel Summer episodes air on Freeform Tuesday nights at 10 p.m. EST. Each episode is available for streaming the next day on Hulu and Freeform's website. The series is not on Netflix, but it is available for purchase on Amazon Prime Video. Cruel Summer has seven episodes total, but only three are available, as of May 3, 2021.